Uttar Pradesh Election 2017: How rivals Modi, Akhilesh turned bitter and personal on campaign trail
A highly-charged final phase of campaigning for the Uttar Pradesh polls culminated on Monday with shows of strength by the BJP, the Samajwadi Party-Congress combine and the Bahujan Samaj Party in Prime Minister Narendra Modi's Varanasi constituency, where he camped for three days.
A highly-charged final phase of campaigning for the Uttar Pradesh polls culminated on Monday with shows of strength by the BJP, the Samajwadi Party-Congress combine and the Bahujan Samaj Party in Prime Minister Narendra Modi's Varanasi constituency, where he camped for three days. Around 40 seats spread over seven eastern districts, including five in Varanasi, go to the polls on Wednesday, bringing the curtains down on the two month-long exercise staggered over seven phases.
Over the course of three days, Modi visited temples, held a roadshow and attended a number of public events in the holy city along with several rallies in the region, in the final push by the BJP to reach out to voters. Chief Minister Akhilesh Yadav and Congress vice-president Rahul Gandhi also matched it with their own campaign blitz in the region. Joined by Akhilesh's wife Dimple, the two leaders held a roadshow, hours after Modi arrived in the city and paid obeisance at the Kashi Vishwanath and Kal Bhairav temples with much fanfare.
BSP chief Mayawati, who is seeking a fifth term as chief minister, also addressed a rally in Rohaniya, around 20 kilometres from Varanasi the same day. A galaxy of BJP veterans and Union ministers also made a beeline to Varanasi towards the fag end of electioneering, making the poll atmosphere highly charged. Leading BJP's campaign from the front, Modi mocked Akhilesh and Rahul as "delicate" people incapable of taking hard decisions while pitching himself as a grassroots leader who can bring development to the 'Purvanchal' region and the state.
Even as a section of poll pundits, opinion and exit polls, journalists and political observers begin the process of predictions, another section says no definitive prediction can be made. Like this Firstpost article argues, "Most statistical models rely on a sample and can have a margin of error ranging from 95 to 99 percent in a state like Uttar Pradesh, where the victory margins are usually three to four percent. Which means that the margin of error is more than victory margin, making the result difficult to predict." The fact is no party in Uttar Pradesh is in a position to claim clear majority.
Predictions aside and in the run-up to 11 March, analysis of the high-octane campaigning in Uttar Pradesh throws up some interesting trends. Despite Modi's charged up offensive against all the major players in the state, reports said that it was after all Akhilesh who campaigned the most. He was followed by BJP's state president Keshav Prasad Maurya.
Akhilesh held 211 rallies and his last (according to code of conduct) was in Jaunpur's Kerakat on Monday at 5 pm. Despite a serious family feud, which was used by every party campaigning in the state against the Samajwadi Party, Akhilesh seemed confident and buoyed in every rally. In Kerakat on Monday, Akhilesh said, "This is my last rally of this election and my last appeal to you (crowd) is do vote and help me."
In contrast, Modi, who has been acting like the local leader in the absence of a strong chief ministerial candidate, has addressed a total of 21 rallies. "The number of rallies has increased because of huge public demand. People want to see, hear and interact with the prime minister everywhere," BJP spokesperson Chandra Mohan told The Huffington Post.
Number game aside, the tone and texture of the speeches delivered by the major players in Uttar Pradesh gives us an insight of what the political parties might be expecting as the verdict day closes in.
A bitter and personal campaign
In the past couple of weeks, the prime minister's attitude and his speech strategy at rallies has changed unmistakably. Starting his speeches with the archetypal mitron, which Modi says with a smile, the prime minister's rally speeches suddenly found more of communal undertones and less of the various benefits of demonetisation.
When Modi kick started his campaign in the state on 2 January with his Parivartan rally in Lucknow, the BJP was focussing on appeasing farmers, planning to announce some pro-poor schemes and focus on the many benefits of the 8 November, 2016 decision to demonetise Rs 500 and Rs 1,000 currency notes. The party planned to dedicate the campaigning on making sure that the demonetisation drive was used to its fullest. The second poll issue that Modi wanted to hammer home was development.
The prime minister also came down heavily on Akhilesh for the infighting in Samajwadi Party.
"On one hand, you have the party that is only bothered about saving a family. On the other, you have a party that wants to occupy the seat of power through any means. We are the third, only concerned about saving Uttar Pradesh, developing it and seeing it progress. You decide if you want to waste yourself on saving a family or giving someone a chair," Modi had said in Mahoba.
In fact, it was BJP who was credited with the two famous (rather infamous) acronyms — SCAM and KASAB. The latter came from party chief Amit Shah.
Modi stayed clear of any communal references in his speech. Until that infamous 'kabristan' speech.
Sometime in mid-February, the prime minister delivered a speech in Fatehpur, where he said, "Gaon me kabristan banta hai to shamshaan bhi bananaa chahiye. Ramzan me bijli aati hai to Diwali me bhi aani chahiye...Agar Holi mein bijli milti hai, to Eid par bhi bijli milni chahiye. (If a graveyard is made in a village, it should also have a cremation ground. If a village gets electricity during Ramzan, it should also get the same during Diwali...If there is electricity during Holi, there should be electricity during Eid too)."
Modi further added, "There shouldn't be any discrimination. It is the duty of a government to be unbiased. Injustice shouldn't be done to anybody… it should never be on the basis of religion or caste or class."
The prime minister was criticised for playing the Hindutva card. Interestingly, the time when Modi made the graveyard comment, three phases of polling were already done. Ground reports did not give any political party a clear lead and analysts said that the shift from development plank to communal plank was party's strategy to engineer counter-polarisation sentiments by whipping up apprehensions about the Samajwadi Party's pro-minority image.
The fact that BJP stronghold was eastern Uttar Pradesh and pockets of central Uttar Pradesh (which voted in the fourth, fifth, sixth and seventh phases), BJP probably hoped to gain from religious entreaty. Till Modi's kabristan utterances, he was probably the only BJP leader who was not using communal overtones in his speeches. Starting from Amit Shah, Piyush Goyal, Keshav Maurya to Rajnath Singh, probably most BJP leaders have fallen back on the Hindutva pitch in their rallies. And although the kabristan part comprised under a paragraph in all the speeches Modi had delivered over the course of the campaign, it was the one that came across as most jarring.
In comparison, other major players in the state — Akhilesh, Rahul and Mayawati — focussed on their core poll issues like unemployment, electricity, farmer issues, etc. Modi and the BJP was only mentioned in their speeches to highlight the economic crises brought upon by the Centre through the demonetisation drive. As Akshaya Mishra argues in this Firstpost article that even though a section of media would have us believe that there is a "BJP wave", the party itself is unsure about it. "The BJP has tried hard at polarisation, the Samajwadi Party-Congress alliance has flaunted its development card and the BSP has taken on both for making false claims, yet the buzz on the ground indicates no favourite."
However, when mentioning Modi or the BJP, Akhilesh too turned the narrative incredibly personal and bitter. 
Akhilesh and his donkey jibe
However, when mentioning Modi or the BJP, Akhilesh too turned the narrative incredibly personal and bitter. Akhilesh accomplished a whopping 211 rallies in just 36, spending almost five-six hours flying. "He has led an amazing campaign without showing any signs of being tired or irritated and we are hopeful that the toil will reap us a good electoral harvest on 11 March," IANS quoted a close aide of his as saying.
Akhilesh had a rocky start to the campaign — he had to postpone his rath yatra at the start of the campaigning due to the raging family feud in the party — but the chief minister became the only politician to clinch the record number of rallies. Akhilesh's real campaign began on 1 February and on few days Akhilesh addressed seven rallies per day.
Themes that resonated throughout Akhilesh's rallies were attacking demonetisation, slamming the BJP-led Centre government's Uttar Pradesh-unfriendly schemes, invoking child 'khajanchi' born in a bank queue and justifying the "unusal" alliance with Congress. However, in Raebareili, the Gandhi bastion, Akhilesh had a piece of advice for actor Amitabh Bachchan. "Don't advertise for the donkeys of Gujarat".
In an obvious reference to Modi and Shah, Akhilesh's remark was considered to have hit a new low in the political rhetoric. "Ek gadhe ka vigyapan aata hai. Main iss sadi ke sabse bade mahanayak se kahunga ke ab aap Gujarat ke gadhon ka prachar mat kariye (There's an ad on TV that shows donkeys. I appeal to century's biggest star, please stop endorsing the donkeys of Gujarat)," Akhilesh said. The reference was to a Gujarat Tourism advertisement.
Lastly, as the clamour grows in media circles over who will call the elections in India's largest state first ahead of 11 March, it is almost impossible to predict how the electorate will vote in a state of seven regions — eastern Uttar Pradesh, western Uttar Pradesh, Awadh, northeast Uttar Pradesh, Doab, Rohilkhand and Bundelkhand — all with separate issues, characteristics and political ethos.
As the state votes in the final and the seventh phase of polling, the guns have fallen silent and the armies are back in their camps. With campaigning over for one of the most keenly watched and caustic assembly elections in Uttar Pradesh in recent times, political heavyweights, as also their foot soldiers, now have their eyes set on which way the last phase goes and then the vote count on 11 March.The only thing to do now, is to wait and see if the rhetoric actually paid off.
Subscribe to Moneycontrol Pro at ₹499 for the first year. Use code PRO499. Limited period offer. *T&C apply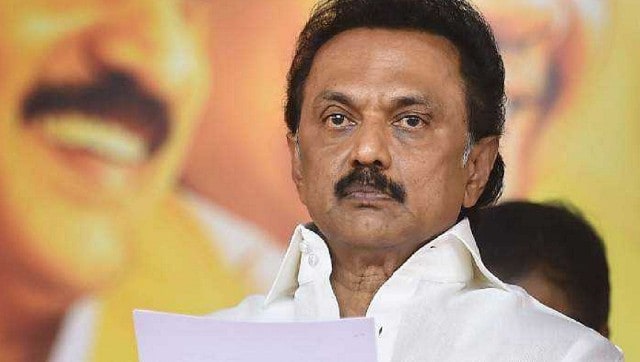 India
In a rally on Sunday, the Union Home Minister claimed that the DMK and Congress were involved in scams worth 'Rs 12 lakh crore' when they were in power
India
The Kerala chief minister on Saturday slammed the Customs Department, claiming it was trying to 'defame' state cabinet members in connection with the case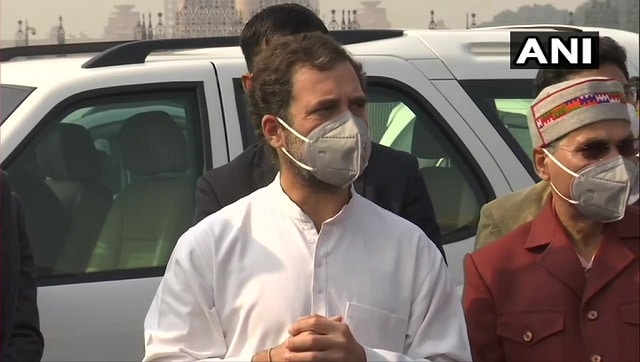 Politics
Expressing shock over Gandhi's statement last week that there was no 'dedicated' fisheries ministry, Narendra Modi had said that the NDA had made such a ministry in 2019