UP civic polls: Second phase of local body elections marred by faulty EVMs, names missing from voter lists
The second phase of the three-phase civic polls ended On Sunday with --- percent of the 1.29 crore people exercising their right to vote.
The second phase of local body polls in Uttar Pradesh ended on Sunday with 48.65 percent of the electorate exercising their right to vote. However, reports of malfunctioning EVMs, names missing from electoral rolls, and bogus voting continued to mar the polling process.
Polling took place in 25 districts on Sunday: Varanasi, Muzaffarnagar, Ghaziabad, Gautam Budhnagar, Amroha, Rampur, Pilibhit, Shahjahanpur, Aligarh, Mathura, Mainpuri , Farrukhabad, Etawah, Lalitpur, Banda, Allahabad, Lucknow, Sultanpur, Ambedkarnagar, Bahraich, Shrawasti, Sant Kabirnagar, Deoria, Ballia and Bhadohi.
BJP bigwigs come out to vote
Union minister Rajnath Singh and Uttar Pradesh deputy chief minister Dinesh Sharma cast their votes in Lucknow. Rajnath visited the polling booth with with his wife and family members, including son Pankaj Singh who is a legislator.
Sharma voted with his wife in Aishbagh. "The BJP is committed to work for the people and the Opposition should realise that it was the people's love and trust which ensured the party's victory in the Assembly polls. In civic polls too, the party is going to win."
Apart from them, state ministers Swati Singh, Mohsin Raza and Ashutosh Tandon also voted in the state capital.
#UPCivicPolls2017 #लखनऊ : कैबिनेट मंत्री @GopalJi_Tandon ने डाला अपना वोट. @BJP4India pic.twitter.com/cGjb3Iw2dC

— UttarPradesh . Org (@WeUttarPradesh) November 26, 2017
In Allahabad meanwhile, deputy chief minister Keshav Prasad Maurya and his wife cast their votes.
Local body polls: Uttar Pradesh Deputy Chief Minister Keshav Prasad Maurya & wife Rajkumari Devi cast their votes in Allahabad pic.twitter.com/LBFDm8vIoD — ANI UP (@ANINewsUP) November 26, 2017
State Cabinet minister Neelkanth Tiwari voted in his home town of Varanasi, while another minister Mukut Bihari Verma cast his vote in Bahraich.
Uttar Pradesh BJP chief Mahendra Nath Pandey urged citizens to cast their votes and added that he was confident of a good voter turnout.
नगर निकाय चुनाव के दूसरे चरण का मतदान आज है।
मुझे पूरा विश्वास है कि उत्तर प्रदेश के मतदाता अपने लोकतांत्रिक दायित्व का निर्वहन करते हुए भारी संख्या में मतदान कर उच्च मतदान प्रतिशत का एक इतिहास रचेंगे।

ध्यान रहे,पहले मतदान फिर कोई काम।#NagarNagar_भाजपा

— Mahendra Nath Pandey (@DrMNPandeyMP) November 26, 2017
Faulty EVMs plague polls
Issues regarding EVMs were reported across the state, especially in Lucknow and Ghaziabad. Authorities ordered replacement of faulty EVMs at several places. Early morning reports claimed that EVMs at booth numbers 254 and 255 in Lucknow's Sarojini Nagar were malfunctioning. As a result, polling began late at this booth.
Several such reports also came from Ghaziabad. According to reports, the display on the machines did not show the date and time, and information like ballot unit number and control unit number were also missing.
Bogus voting
Instances of bogus voting were also reported across the state. The Varanasi Police detained eight women and two men on charges of alleged bogus voting. In Ghaziabad, five men have been detained by the police for bogus voting.
At least 10 people were detained in Allahabad's Sirsa Nagar Panchayat for voting in the election with fake Aadhaar cards. A voting booth in Farrukhabad saw ugly scenes after authorities exposed bogus voting, while seizing several fake Aadhaar and Pan cards.
Things also took a turn for the worse in Aligarh after two communities clashed over allegations of bogus voting.
Names missing from voter lists
Several prominent names were missing from voter lists across the state. Senior BJP leaders Rita Bahuguna Joshi and Kalraj Mishra found their names missing in Lucknow's voter lists. Similarly, former election commissioner GVC Krishnamoorthy found his name missing from Ghaziabad's voter lists.
In Lucknow's Hanumanpuri, several names were missing from voter lists. Similarly, residents of Thakurdwara raised slogans against the BLO after they were barred from voting.
Virbhadra Nishad, who had seconded Narendra Modi's name while the latter had filed his nomination for Varanasi Lok Sabha seat in 2014, was left disappointed after being unable to find his name from the voter lists in Varanasi.
Former Uttar Pradesh chief minister Akhilesh Yadav took a jibe at 'Digital India' amid these reports of missing names in electoral rolls.
Media reports that a lot of voters names are missing from the voting list of today's election.This type of digital India cannot take us forward. — Akhilesh Yadav (@yadavakhilesh) November 26, 2017
Occasional reports of violence at polling booths
A dispute broke out in Shahjahanpur's Ahmadullah Shah Junior High School polling station. Police had to resort to lathi charges to defuse the situation. Consequently, voting was halted momentarily due to these issues.
There were also reports of firing outside another polling booth in Shahjahanpur. According to reports, three youths on a motorcycle began shooting indiscriminately. Police immediately cordoned off the area, while security was beefed up in and around the polling booth.
While the polling for first phase was held on 22 November, the last and final phase would be held on 29 November. Counting would be held on 1 December.
With inputs from PTI and 101 Reporters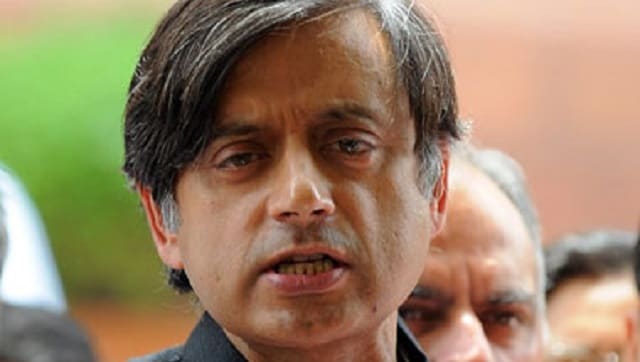 India
The 32-member Parliamentary Standing Committee on IT is scheduled to meet on Wednesday, for which the listed agenda is "Citizens' data security and privacy"
Politics
The 78-year-old Lingayat strongman said he had offered to resign two months ago with an intention to make way for others and asserted that he won't name a possible successor even if asked to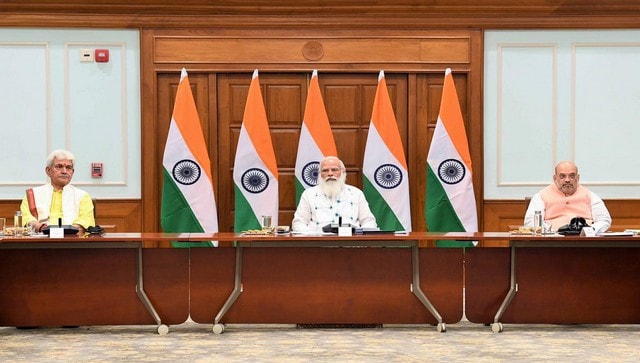 Politics
Let us look at a few smaller equations and solve the larger riddle where Opposition politics stands now