Uttar Pradesh civic polls: 52.85% turnout recorded in first phase; Hamirpur, Amethi register highest voting
Over 52 percent voting was recorded in the first phase of the Uttar Pradesh civic polls on Wednesday, with the Congress bastion Amethi logging a high turnout of 68.44 percent
Lucknow: Over 52 percent voting was recorded in the first phase of the Uttar Pradesh civic polls on Wednesday, with the Congress bastion Amethi logging a high turnout of 68.44 percent and Chief Minister Yogi Adityanath's hometurf Gorakhpur registering the lowest.
The polling passed off peacefully with voters queueing up outside polling booths since morning in the 24 districts where voting was held in the first of the three-phase election.
Mayoral elections were also held for five municipal corporations - Agra, Kanpur, Ayodhya, Gorakhpur and Meerut.
According to the official website of the Uttar Pradesh State Election Commission, the overall polling percentage in the first phase stood at 52.85 percent.
In the 2012 civic election, the polling percentage in these districts was 46.1 percent.
The highest polling during the first phase was recorded in Hamirpur, which witnessed 69.59 percent turnout, followed by Amethi which saw 68.44 percent polling.
Congress vice-president Rahul Gandhi represents Amethi in Parliament.
Gorakhpur witnessed the lowest voter turnout in the first phase at 39.23 percent. This year's turnout was, however, up by three percent compared to the 2012 polls.
In Ayodhya, from where Uttar Pradesh chief minister Yogi Adityanath started his election campaign, voters exercised their franchise to elect their first mayor.
The Adityanath government after assuming office constituted municipal corporations of Ayodhya and Vrindavan-Mathura.
Turnout in Faizabad district, which includes the newly constituted Ayodhya Municipal Corporation, was 54.08 percent. This is almost 8 percent higher than the 2012 figure.
Here is the poll percentage recorded in each of the urban local bodies in the polls:
The districts which went to polls in the first of the three phase urban local body polls are: Shamli (66.83 percent), Meerut (54.09 percent), Hapur (57.72 percent), Bijnor (63.35 percent), Badaun (60.89 percent), Hathras (63.72 percent), Kasganj (62.26 percent), Agra (43.11 percent), Kanpur Nagar (44.92 percent), Jalaun (61.85 percent), Hamirpur (69.59 percent), Chitrakoot (62.19 percent), Kaushambi (65 percent), Pratapgarh (61.51 percent), Unnao (62.11 percent), Hardoi (64.14 percent), Amethi (68.44 percent), Faizabad (54.08 percent), Gonda (60.39 percent), Basti (55.57 percent), Gorakhpur (39.23 percent), Azamgarh (59.44 percent), Ghazipur (57.97 percent) and Sonbhadra (57.71 percent).
Voter turnout in the mayoral election in Gorakhpur was 35.62 percent, while 49.98 percent voters turned up in Faizabad to elect the first mayor of the Ayodhya Municipal Corporation.
Polling for the other two phases will be held on 26 November and 29 November, while counting of votes for all the three phases would be done on 1 December.
Briefing reporters in Lucknow, State Election Commissioner SK Agarwal said, "Polling was absolutely peaceful. Webcasting, usage of CCTV cameras and intense monitoring were done to ensure peaceful poll. Re-polling has been ordered in a polling booth in Badaun, while a case has been registered against an Independent candidate for violation of the model code of conduct in Shamli. Two EVMs were replaced each in Meerut and Kanpur."
He also claimed that during the revision of voter's list, fake voters were removed.
The ongoing urban local body elections involving more than 3.3 crore voters in 75 districts of Uttar Pradesh is being seen as a test for the Yogi Adityanath-led BJP government.
The stakes are equally high for other parties including the Congress, SP and the BSP, which are hoping for a comeback after their drubbing in the Assembly polls early this year.
The BSP is contesting the local body polls on the party symbol after 17 years.
Among the early voters to exercise their franchise was Adityanath, who cast his ballot in Gorakhpur. The chief minister cast his vote at the polling centre in Kanya Primary Pathshala in ward number 68 in old Gorakhpur on Wednesday morning.
"The BJP will register a massive victory in these elections...The BJP candidates will win on all the seats," he said before leaving for Varanasi and Allahabad for campaigning for the remaining phases of the elections.
Union minister Shiv Pratap Shukla cast his vote at the St. Andrew's College polling booth and exhorted people to use their right to vote in a big way.
Shukla said that his party wanted to give more rights to mayors of the municipal corporations for which it will also bring an amendment in the existing law.
Meanwhile, in Unnao the names of sitting MP, Sakshi Maharaj, and former MP, Annu Tandon, were found missing from the voters list.
Maharaj who found that his name was not present in the voters list at the Gadankheda polling booth termed it part of a conspiracy.
"The district magistrate is new but the additional district magistrate who is also looking after the election process is posted since the past government...it is not a mere lapse that the name of the MP is missing," Maharaj later told reporters. He demanded action against those guilty.
Former Congress MP Tandon also hinted at some conspiracy and lodged a complaint with the district administration.
Unnao district magistrate NG Ravi while terming both the cases as serious said that inquiry will be conducted and action will be taken against those responsible.
Mahraj alleged that names of some others of his Gadankheda Sakshi Dham ashram were also missing.
India
Two persons whose identities were established with the help of the video were detained on Sunday for their alleged roles, said Superintendent of Police (Kanpur Outer) Ashtbhuja P Singh.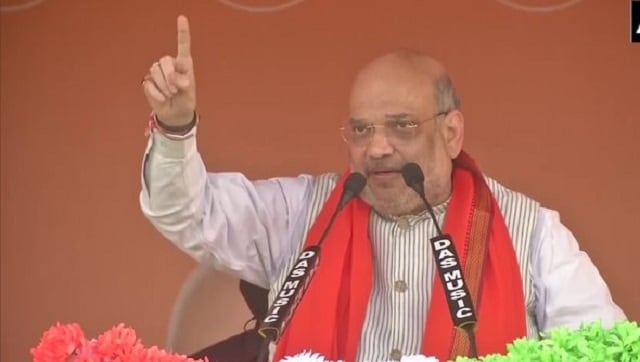 Politics
The home minister further said that Uttar Pradesh has secured the second position in terms of economic growth. The state's economy grew from 11 lakh crore to 22 lakh crore in the last four years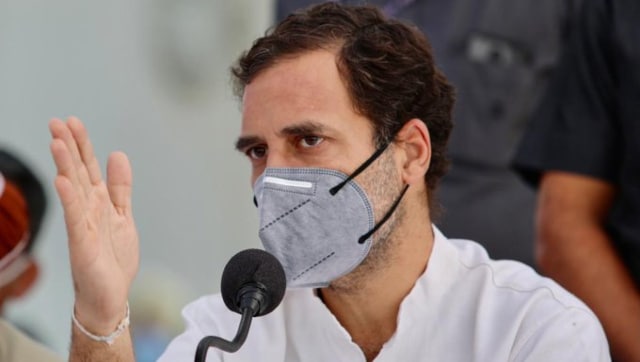 India
The Congress leader had asserted that any phone that he uses are tapped, adding that a Supreme Court-monitored probe should be ordered in the matter