Uttar Pradesh civic elections: Chaos-hit second phase of polling sees glitches galore, 48.65% turnout
The second phase of civic polls in Uttar Pradesh saw large-scale faults in voters lists in almost all the districts, giving rise to allegations that the state Election Commission was not prepared for polling
The second phase of civic polls in Uttar Pradesh saw large-scale faults in voters lists in almost all the districts, giving rise to allegations that the state Election Commission was not prepared for polling.
In the second phase, polling took place at 25 districts in the state, and 48.65 percent of the electorate exercised their franchise. The third phase will be held on 29 November, and results will be announced on 1 December.
Missing voters' names from lists was a common complaint across all 25 districts that went to polls. Even political heavyweights like Union minister Kalraj Mishra and Uttar Pradesh Cabinet minister Rita Bahuguna Joshi had their names missing. In fact, Mishra had travelled all the way from Delhi to cast his vote.
Former election commissioner GVG Krishnamoorthy, who lives in Ghaziabad's Kaushambi, also had his name missing. Acting swiftly on this, the district administration ordered an inquiry. The name of Rashtriya Lok Dal's (RLD) mayor candidate Prateek Chaudhary was also missing from the voters' list. Chaudhary alleged that there was a conspiracy behind this, and blamed the ruling BJP state government for this.
The issue of names missing from the voters' list also led to much ruckus in many wards. In Muzaffarnagar, angry voters erected a hoarding in the city when they learnt that more than 20 families had their names missing from the list. The police also arrested many, including women, on charges of attempting bogus voting.
Much like in the first phase, technical glitches were also found in Electronic Voting Machines (EVMs) at many places. Voters in Ghaziabad's Kavinagar complained that the EVM's display unit was defunct. Polling in five wards of Allahabad, two wards of Lucknow, one ward of Bagpat and four wards of Ghaziabad started half-an-hour after the scheduled time.
A clash between supporters of two mayor candidates was also reported in Sasnigate area of Aligarh district over the issue of fake votes. Supporters also pelted stones on each other. Additional police force from two police stations was summoned to bring the situation under control. Firing was reported in Takshshila school polling booth in Shahjahanpur and saw heavy police deployment. The Shahjanapur Police said it had taken three people into custody for firing.
A similar incident was also reported in Lalitpur and Santkabeer Nagar districts.
Ten people, including eight women, were taken into custody by the police in Varanasi after they were caught with fake Aadhaar cards. The incident came to light from Meja Tehsil of Allahabad. Three people were arrested in Deoria and Farrukhabad for bogus voting.
One youth was arrested in Farrukhabad with Rs 52,000 in cash during police checking and was taken into custody. Later, it came to light that the person was a close aide of an independent mayor candidate.
Meanwhile, the Uttar Pradesh general secretary of Aam Aadmi Party Vaibhav Mahesvari said that by not taking any action on the issue of malfunctioning EVMs, the election commission is admitting that it is "working as an agent of BJP". "Fault in voter lists, 50 names from one house, and other issues have cropped up. They show that the Election Commission has completely failed. This also shows that there is some nexus between the BJP and the Election Commission. This is an attack on democracy," he said.
Congress spokesperson Surendra Singh said the Election Commission should consider repolling in all districts. BJP spokesperson Shalabh Mani Tripathi refused to comment.
The author is a Lucknow based freelance writer and a member of 101Reporters.com, a pan-India network of grassroots reporters.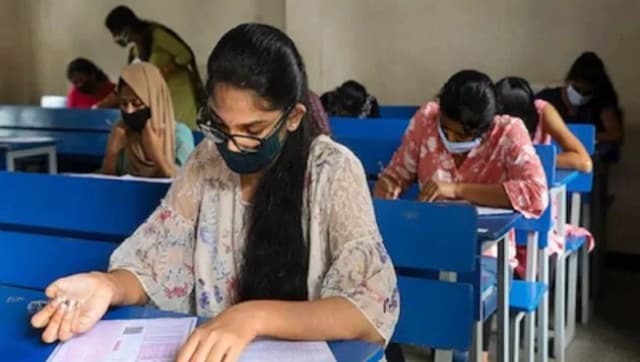 India
UP Board 10th, 12th Results 2021 DECLARED LIVE Updates: Uttar Pradesh UPMSP class 10 and 12 results available at upresults.nic.in, upmsp.edu.in, 99.53% students clear 10th exam, 97.88% in 12th exam
India
Barabanki road accident: 18 people died while 25 injured after a truck bus accident on Lucknow-Ayodhya National Highway in Ramsnehighat police station area of ​​Barabanki district at around 1.30 pm on Tuesday
India
The top court had taken suo motu cognisance and said it cannot allow the UP government "to hold 100 percent physical Kanwar Yatra in view of COVID"