Uttar Pradesh civic body elections: Active campaigns by BJP, Congress raise political tempers
Active campaigns by senior BJP and Congress leaders, present and former Union ministers, have set the poll pot boiling in the otherwise staid local body elections in Uttar Pradesh.
Lucknow: Active campaigns by senior BJP and Congress leaders, present and former Union ministers, have set the poll pot boiling in the otherwise staid local body elections in Uttar Pradesh.
For the first time, all the major political parties are contesting on their respective election symbol.
With political circles viewing the elections as a referendum on the BJP government's policies and achievements, Chief Minister Yogi Adityanath is leaving no stone unturned to drive home the message that the saffron party continues its vice-like grip over voters.
If Adityanath is criss-crossing the length and breadth of India's most populous state to cover all the 16 mayoral seats, his deputy Keshav Maurya is flying from one district to another in a helicopter to address as many rallies as possible.
"The newly-appointed state BJP chief Mahendranath Pandey is busy galvanising party workers and asking them to spread the message of development, the present dispensation is striving to achieve from the day it assumed power," BJP media-in-charge Harish Chandra Srivastava said.
The chief minister kicked off the campaign for the civic polls on Tuesday from the temple town of Ayodhya where he sought to convince the electorate that a win for the BJP would ensure holistic development.
The BJP's victory would boost Adityanath's confidence and ensure that there is no friction in implementing his development agenda, party sources said .
The polls are being considered significant for the saffron party which stormed to power with a landslide victory in the Assembly elections.
Unlike previous years when local body polls were staid, a lot of heat has been generated this time with major political parties contesting on election symbol.
The BJP has deployed its central leaders to woo the masses.
Not to be left behind, the Congress, too, is pushing its central leaders to campaign, ostensibly to retrieve some of the lost ground with the 2019 Lok Sabha polls approaching.
The BJP has asked its Union ministers and MPs to move to their respective constituencies, while the Congress has given specific responsibilities to senior leaders such as former Union minister Jitin Prasad, Sanjay Singh and Salman Khurshid to hit the campaign trail along with state party president Raj Babbar and parliamentarian Pramod Tewari, Congress spokesman Dwijendra Tripathi told PTI.
Congress national general secretary Ghulam Nabi Azad, who is also the AICC in-charge of Uttar Pradesh, has been asked to fine-tune the campaign and tour various districts.
Former central minister Pradip Jain has been made Congress's mayoral candidate from Jhansi.
While Union home minister and local MP Rajnath Singh dashed to his constituency to address a local body level workers' meet yesterday, Union ministers VK Singh and Santosh Gangwar are already campaigning in Ghaziabad and Bareilly, their respective constituencies.
Both the BJP and the Congress have released their poll manifesto and have also set up election rooms in their party headquarters, virtually treating the battle of ballots no less than an Assembly or a Lok Sabha poll.
Unlike these two national parties, the Samajwadi Party (SP) and the BSP are relying on their state-level leaders to garner support for their respective candidates with their central leaders preferring to stay in the background.
The SP has already said that its chief Akhilesh Yadav will not be taking active part in campaigns, leaving their senior leaders to manage the electioneering.
BSP chief Mayawati convened a meeting of senior party members and issued necessary directives for the elections.
As per the election schedule, 24 districts will go to polls on 22 November, while 25 districts on 12 November, and 26 districts on 29 November.
More than 3.32 crore voters would exercise their franchise at 36,269 polling booths and 11,389 polling stations. Counting of votes for 16 nagar nigams, 198 nagar palika parishads and 438 nagar panchayats will take place on 1 December.
Politics
The visit is politically significant as Uttar Pradesh will be going into polls in 2022 and the party is expected to take all steps necessary to retain the state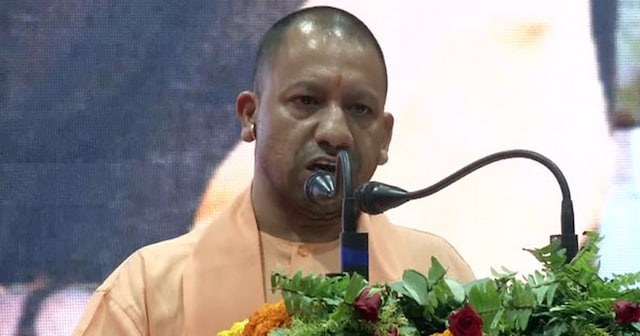 India
Kanpur Outer's SP Ashtbhuja Prasad Singh said a speeding bus hit a loader, which fell on the other side of the highway, while the bus also overturned and fell into a ditch
India
Sulabh Srivastava, 42, died after his motorcycle rammed a pole near a brick kiln in Sukhpal Nagar under the Kotwali police station area on Sunday, police said