Uttar Pradesh 2017: How politics of trivialities is causing anxiety in the poll-bound state
Uttar Pradesh continues to witness 'politics of trivialities' non-stop. Issues, which would otherwise appear as silly, laughable, mundane or even stupid, are being thrown up to score brownie points against political adversaries.
"Politics is the diversion of trivial men who, when they succeed at it, become important in the eyes of more trivial men" – George Nathan, American author
Indeed, Uttar Pradesh continues to witness 'politics of trivialities' non-stop. Issues, which would otherwise appear as silly, laughable, mundane or even stupid, are being thrown up to score brownie points against political adversaries. Here is an example:
Earlier this month, a BJP MP from Agra, Ram Shankar Katheria, finds one fine morning that his jet-black Labrador had gone missing. Shocked and distraught over the pet's absence from the house, the MP tells scribes: "The other dog in my house, Bhoora, is sad and so is my wife." His wife, Mridula, rushes to the Superintendent of Police at Agra to lodge a complaint in the meantime. "The UP police, which had shown unusual alacrity in solving the case of Azam Khan's missing buffaloes, should leave no stone unturned to find my lovely pet with equal zeal," the MP's wife tells the Agra City Police boss.
The police, in turn, swings into action with all the force under its command. The dog is located within 24 hours. Wonderful! The police do solve cases if and when it wants to.
Away in Lucknow, Chief Minister Akhilesh Singh Yadav, who was aware of all these developments commented in a lighter vein on the sidelines of a public function: "Those who are fond of playing politics over cows are now feeling jittery over missing dogs."
Just to refresh the memory of readers of the Firstpost, here is what had happened in the case of the missing buffaloes: In February 2014, Md. Azam Khan, UP's mercurial minister who is better known for throwing tantrums at slightest provocations, discovers that seven of his dear buffaloes had been kidnapped from his farmhouse in Rampur. He blows his top. The police launch a massive hunt to locate the missing animals across several adjoining districts. A number of dairy farms and slaughter houses are raided. Even sniffer dogs are pressed into action. And three policemen, who were supposed to be doing night patrolling, are suspended for alleged dereliction of duty.
The missing animals are traced following the exemplary zeal shown by the UP police. Great! Kudos!
But missing dogs and kidnapped buffaloes are not the only trivial topics that have been causing anxiety in poll-bound Uttar Pradesh. Aaya Rams and gaya Rams have also been making enough ripples.
After having suffered setbacks following desertion by Swami Prasad Maurya and RK Choudhary, the BSP camp was seen rejoicing over the entry of four sitting MLAs – one from the Samajwadi Party and three others from the Congress.
The aaya Rams are: Md. Muslim, who represents the Tiloi assembly constituency in Rahul Gandhis's Amethi; Kazim Ali Khan, who holds Swar seat in Azam Khan's Rampur; Dilnawaz Khan, who represents the Syana segment in communally sensitive Bulandshahar; and Nawazish Alam Khan, who holds the Budhana seat in communally-turbulent Muzaffarnagar.
However, the BSP doesn't think that this fresh influx of legislators joining the party's bandwagon is of little importance. Thanks to the fact that all the four new Aaya Rams happen to belong to the minority community, Mayawati and her lieutenants like to see it as a new signal of Dalit-Muslim axis in UP.
But Afzal Ansari of the Quami Ekta Dal, who was taken aback by Akhilesh Yadav's refusal to allow the party's merger with SP, thinks otherwise. In his view, different Muslim outfits including Peace Party and AIMIM will join hands to form a front with smaller parties of "backwards" such as Mahan Dal and the original faction of Apna Dal. "We are in touch with leaders of Hardik Patel's Patidar agitation as well as Nitish Kumar's JD(U)," Ansari said adding that the new front would not align with the SP or the BSP. "It would be desirable if the congress joins hands with us," he further said.
Confusion persists in UP's jungle of contradictory signals.
Perhaps it wouldn't be out of the way to recall what Barrack Obama said famously in a different context: "I know that campaigns can seem small, and even silly. Trivial things become big distractions. Serious issues become sound bites. And the truth gets buried under an avalanche of money and advertising. If you are sick of hearing me, approve this message, believe me – so am I".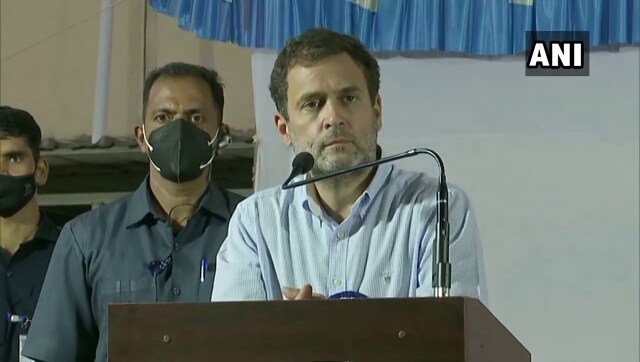 India
Earlier, taking to Twitter, Gandhi posted, "Jo nafrat kare, woh yogi kaisa! (What kind of a Yogi propagates hate)."
Politics
The university is being established by the Uttar Pradesh government in memory and honour of Raja Mahendra Pratap Singh, a freedom fighter, educationist and social reformer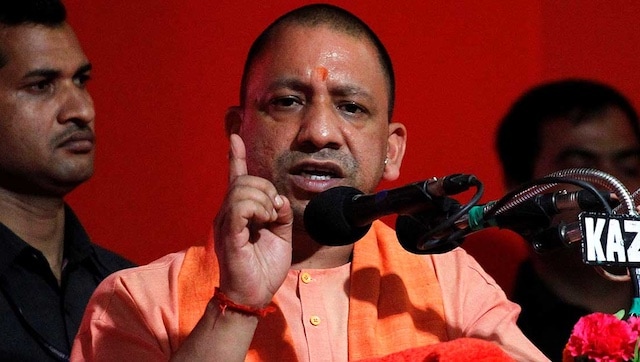 India
The UP government had in July unveiled a policy aimed at stabilising the population in the state and reducing maternal and infant deaths in a time-bound manner. Yogi Adityanath called the rising population a 'hurdle in development'