Utkal Express derailment: Congress demands Suresh Prabhu to take 'moral responsibility' and resign
The Congress on Monday demanded the resignation of railway minister Suresh Prabhu taking moral responsibility for the Utkal Express derailment.
New Delhi: The Congress on Monday demanded the resignation of railway minister Suresh Prabhu taking moral responsibility for the Utkal Express derailment in Muzaffarnagar in which 22 people were killed.
Congress spokesperson Manish Tewari said Prabhu should introspect and reflect on what has happened and that sending some officials on leave "mocks" the unfortunate deaths.
He also urged him to take a cue from Lal Bahadur Shastri and Madhavrao Scindia who put in their papers as railway minister and aviation minister, respectively, owing moral responsibility of such tragedies.
"The Congress demands that Suresh Prabhu, railway minister, should immediately resign from his position," he told reporters.
Tewari alleged that the present BJP government, ever since it assumed office in May 2014, underscored its complete insensitivity to railway safety and security.
Another party spokesperson Ajay Kumar said the BJP government has "completely failed" on providing safety and security to passengers, which should be the government's top priority.
Kumar also dubbed railway coaches as "death coaches", saying people were getting killed in the absence of safety and security.
He demanded compensation of Rs 25 lakh to the next of kin of those killed and Rs 5 lakh to the seriously injured.
Tewari targeted the railway minister, alleging that functioning of the Railways suffered immensely under Prabhu and over 300 lives were lost in 27 rail accidents in the last three years.
"We would like Prabhu to reflect, we would like him to introspect that after all that has happened, does he have the moral right to continue in office. Should Suresh Prabhu remain the railway minister of India?
"We would like to demand, not that this government has an iota of morality in it, but we would still like to demand that in the wake of what has happened, in the latest railway tragedy which is entirely man-made, a tragedy of enormous proportions and as nobody has the right to play with innocent human lives," he said.
The government has already taken action, sending on leave its three top officials, including a secretary-level official, suspended four and transfered one in the wake of Saturday's accident.
The Congress spokesperson said there is something which is called the modicum of moral responsibility and politicians need to take moral responsibility without going too much into the past.
Kumar also said this government's priority has been to provide a "pizza to train passengers" and not their safety. He also targeted Prime Minister Narendra Modi's Gujarat model of governance.
He said that the hallmark of this government was "event management and managing news cycles" but losing human lives was far more serious.
Tewari said the tradition in public life in the Congress was that when such grave tragedies took place, ministers took moral responsibility.
He also said when Prabhu was brought in, he was touted as the "messiah" and the "magic bullet" who would transform the Railways and there was talk about bullet trains being introduced.
"All that was, of course, another myth like the Rs 15 lakh into the bank accounts of people but what has happened is something which is of extreme worry," he said, adding that the day to day functioning of Railways has suffered tremendously which is reflected in repeated accidents and tragedies of innocent human lives.
"We saw what happened in Gorakhpur. We saw the brazen response of the BJP. We saw finger pointing at the Opposition rather than introspecting and taking responsibility for what had happened, the death of innocent children because of lack of oxygen.
"Not a tear was shed by either the chief minister or the health minister of Uttar Pradesh who claims to be the inheritor of Lal Bahadur Shastri legacy and of course, the prime minister who tweets about everything in the world, but not a word of sympathy, not a word of empathy for the families of those who died in that tragedy," he said.
Meanwhile, Minister of State for Railways Manoj Sinha on Monday said there would be unprecedented action against those found guilty in the inquiry report of the Kalinga Utkal Express derailment.
The derailment in Khatauli in Muzaffarnagar district on Saturday evening killed 22 people and injured 156, 26 of whom are in a critical condition.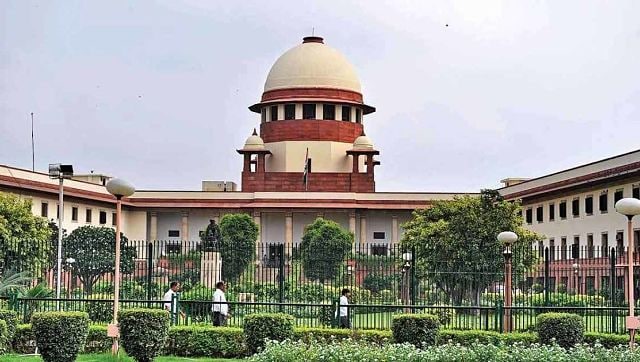 India
The Bench was hearing an appeal against the Allahabad HC order in which it had said that the entire healthcare system in villages and small cities of Uttar Pradesh was 'at God's mercy'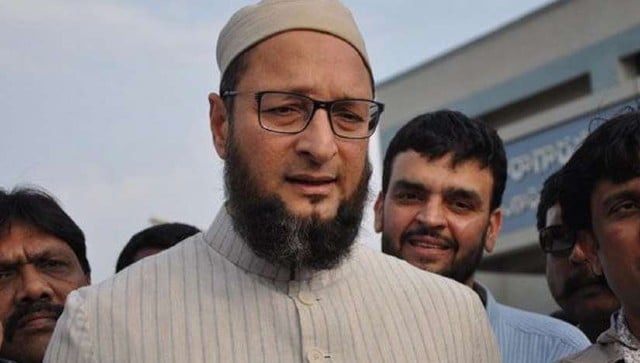 India
Asaduddin Owaisi had earlier announced that AIMIM will contest 100 seats in Uttar Pradesh polls scheduled early next year
India
Population dynamics can pose both challenges and opportunities to development efforts depending on the ratio of availability of resources