'Urge people to uproot SP and BSP', says Amit Shah in UP
BJP chief Amit Shah said the party will 'uproot' the Samajwadi Party and BSP from Uttar Pradesh in the 2017 Assembly polls
Allahabad: Drawing a contrast between "scam-tainted" UPA government and "unblemished" NDA-led Centre, which completed two years in office, BJP chief Amit Shah on Tuesday said the party will "uproot" the Samajwadi Party and BSP from Uttar Pradesh in the 2017 Assembly polls.
"Two days ago, Congress vice-president had addressed a rally and sought to know what were the achievements of the Modi government, which recently completed its two years. Let me enumerate what this government has achieved, drawing a contrast with the decade-long period when his own party was in power," he said at a rally in Andawa, about 35 kms from here.
"You (Rahul) had put in the seat of power a 'mauni baba' (an apparent reference to former Prime Minister Manmohan Singh). We have given the country a PM who is ready to communicate on every important issue.
"While you (Congress) were in power, financial irregularities to the tune of lakhs of crores of rupees had come to light. Modi government is unblemished even after completing two years in office," he said.
The BJP president, who was addressing a 'Kisan Sammelan', stressed that the 2014 Lok Sabha election results had only "partially enabled" the party to reach the benefits of development to Uttar Pradesh.
The state had 20,000 villages with no electricity when our party assumed power in the country. In two years, we have electrified 8,000 of these and are confident of bringing power to the remaining ones by 2018, he said.
"However, many efforts of the Modi government are not yielding results because of non-cooperative attitude of the Akhilesh Yadav government. UP is lagging behind BJP-ruled states as, for more than a decade, power has been in the hands of either Mayawati's BSP which is known for rampant corruption or the SP which is notorious for patronising goons," Amit Shah said.
"The BJP is acutely aware of the key contribution of the state in its resounding success in the last Lok Sabha polls. But for the 71 seats which we got from the state, we could not have got an absolute majority in the Parliament. I urge the people to uproot both SP and BSP when the state goes to polls early next year. This will enable us to complete our unfinished tasks in the state," he added.
Senior party leaders, including national secretary Siddharth Nath Singh, state unit president Keshav Prasad Maurya and a number of Lok Sabha members, were present in the rally.
India
The MP from Mangaldoi in Assam also cited a video purportedly showing Mizo people celebrating after the incident on Monday
Politics
Karnataka LIVE Updates: "It is a big responsibility in the given situation. I will strive to work for the welfare of the poor." said CM-elect Basavaraj Bommai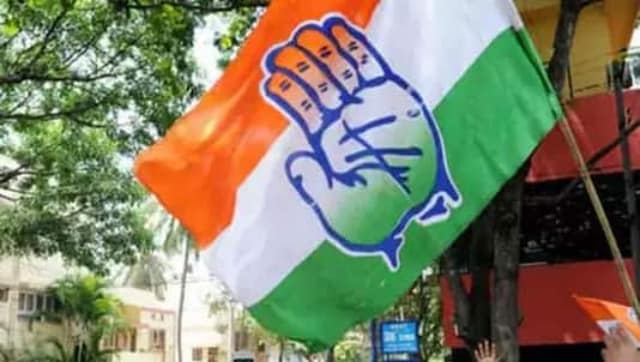 Politics
Demanding a court-monitored inquiry, Congress' Mallikarjun Kharge questioned if governments in Madhya Pradesh, Manipur and Goa were also toppled using the spyware