Uproar in Parliament over Chidambaram; BJP disrupts proceedings
The BJP moved a privilege motion against Home Minister P Chidambaram today for speaking to the media outside the Parliament when it was in session.
The BJP moved a privilege motion against Home Minister P Chidambaram today for speaking to the media on allegations against him outside Parliament while it was still in session. Both the houses of the Parliament witnessed minor disruptions for a few minutes with the Opposition demanding Chidambaram's resignation for alleged misuse of office to help a former client.
"Chidamabaram has talked to the media outside when Parliament session is on. Instead of making a statement inside Parliament after giving a notice, which every minister has, he decided to give a statement to the media outside. This amounts to disrespect of Parliament. Yashwant Sinha has moved a notice of privilege against him," BJP leader SS Ahluwalia said.
The privilege motion against Chidambaram comes days after the Congress-led UPA criticised the united opposition led by the BJP and the Left for sharing the dais and speaking against the government with Anna Hazare at Jantar Mantar in New Delhi.
I have no hesitation in saying that Anna is insulting Parliament. The Lokpal bill report has been submitted. There will be debate and a decision will be taken. Laws cannot be made at Jantar Mantar," Congress spokesperson Rashid Alvi had said.
A privilege motion is a parliamentary motion that is granted precedence over ordinary business because it concerns matters of great importance or urgency.
During a privilege motion, a Member of Parliament can raise a question involving a breach of privilege either of a MP, the Council, or of a Committee with the consent of the Speaker.
Soon after the House paid their respects to cyclone victims in southern Philippines, Chandan Mitra (BJP) raised the issue of Chidambaram allegedly helping his former client, a charge that has been vehemently denied by the Home Minister.
BJP members also expressed anguish over the move in Russia to ban the Bhagwad Gita.
The BJP also said that Chidambaram should resign over his alleged role in the 2G scam. It added that the Home Minister was behind the midnight crackdown by the Delhi Police at the venue of yoga guru Baba Ramdev's agitation at the Ramlila Maidan in Delhi.
"The prime minister has also given a clean chit to him. This is not right. Parliament will decide what is right or not. All papers should be put before Parliament. There should be discussion and then Parliament will decide what is right or not. Giving such a certificate when the Parliament is on is not right. It amounts to disrespect of Parliament," said Ahluwalia.
In the Rajya Sabha BJP members raised the controversy surroundingthe Bhagvad Gita in Russia where a Siberian court is hearing a petition seeking a ban on the religious book.
Alexander M Kadakin, Russian Ambassador in India, on Monday expressed sadness over the case, saying it is "inadmissible" that a holy scripture is taken to court.
Find latest and upcoming tech gadgets online on Tech2 Gadgets. Get technology news, gadgets reviews & ratings. Popular gadgets including laptop, tablet and mobile specifications, features, prices, comparison.
India
Bankipur, the seat Luv is contesting, falls in the Patna Sahib Lok Sabha segment, where his father and ex-Union minister Shatrughan Sinha was defeated in the 2019 general election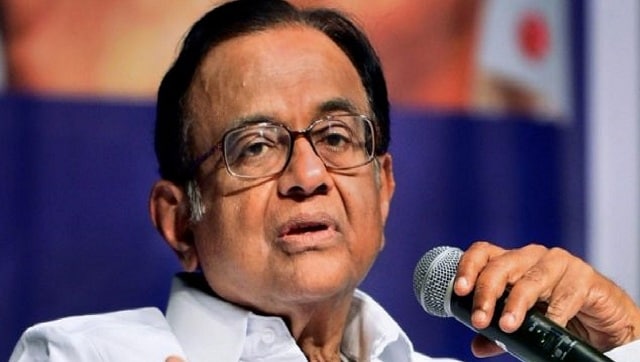 India
The 'Peoples' Alliance for Gupkar Declaration' was formed on Thursday in presence of NC leader Farooq Abdullah, PDP chief Mehbooba Mufti, Peoples Conference's Sajad Lone, and CPM's Mohammad Yousuf Tarigami
India
Besides the three-phased Bihar Assembly polls starting 28 October, bypolls to one Lok Sabha and 56 Assembly seats spread across 12 states, including 28 in Madhya Pradesh, will be held on 3 and 7 November