UP polls: Nitish Kumar backs Akhilesh Yadav, urges him to impose liquor ban
Lashing out at the SP supremo, Nitish recalled the period before Bihar assembly elections, when he tried to bring Samajwadis under the Grand Alliance canopy.
Ahead of the upcoming UP Assembly polls, Bihar Chief Minister and newly appointed JD(U) chief Nitish Kumar on Monday hit out at Samajwadi Party chief Mulayam Singh Yadav, while backing his son Akhilesh Yadav.
Lashing out at the SP supremo, Nitish recalled the period before Bihar Assembly election, when he tried to bring Samajwadis under the grand alliance canopy.
"All of us met and garlanded Mulayam ji. We told him, you be the chairman, you decide the party symbol, you take the lead. Despite that he ditched the alliance," he said.
Nitish said that everyone knows how Mulayam tried to jeopardise the chances of the grand alliance before the 2015 Bihar Assembly election, adding "jo bhi aaj ho raha hai shayad usi ka abhishap hai (whatever is happening today — an apparent reference to the Yadav family feud — is because of the curse of his actions).
"They claimed that they will fight the ideology of BJP, but now they are bogged down with their internal rifts," Nitish added reflectively, while taking a dig at the infighting within the Yadav clan. "Ye sab accha thodi lagta hai (All this is unfortunate)," Nitish said.
The Bihar chief minister, however, lauded his UP counterpart and called Akhilesh a fresh, young leader who has potential. "I would request Akhilesh ji to show courage and impose liquor ban in UP and he wouldn't need anyone else's support... If need be, we will back him up," Nitish said. His comments, against the backdrop of the apparent differences between Akhilesh and Mulayam, are being seen as a subtle hint to Akhilesh. By reaching out to Akhilesh, Nitish gave a clear message that he may side with Akhilesh, if the situation arises to choose between the father and the son.
The party, meanwhile, sent mixed signals on whether it was keen on forming a post-poll alliance with the SP.
Party general secretary KC Tyagi said that Nitish Kumar, who was the face of the coming together of secular forces to defeat the BJP and RSS, would try to expand the party in other states. The UP Assembly polls would be the first major event for Nitish as the JD(U) chief and Tyagi said that Nitish was making all efforts to bring together non-BJP forces on one platform, but the two major parties in most populous state — SP and BSP — are not responding positively.
"SP and BSP are not responding positively to the efforts to bring all non-BJP parties at one platform in UP. They are maintaining a distance from other secular forces which might give advantage to BJP," said Tyagi. "Ideally, the SP and BSP should have come together like the JD(U) and RJD did in Bihar to defeat the BJP and RSS in UP," he said.
The party general secretary, however, said JD(U) with RLD of Ajit Singh and other parties like one floated by rebel BSP leader RK Chaudhary is trying to strengthen secular forces in the UP.
"We will not create any hurdles in the way of SP of Mulayam Singh Yadav or BSP of Mayawati in UP poll," he added.
Nitish Kumar was on Sunday formally appointed the JD(U) president, pushing him for a bigger role in national politics, at the party's national council meeting in Nalanda district. Although the party desisted from formally declaring him its prime ministerial candidate for the 2019 Lok Sabha polls, prominent party leaders dropped enough hints that Nitish would be the face of the party at all fronts.
Tyagi also referred to Nitish as "PM material with secularist, non-dynastic and non-casteist credentials."
With inputs from PTI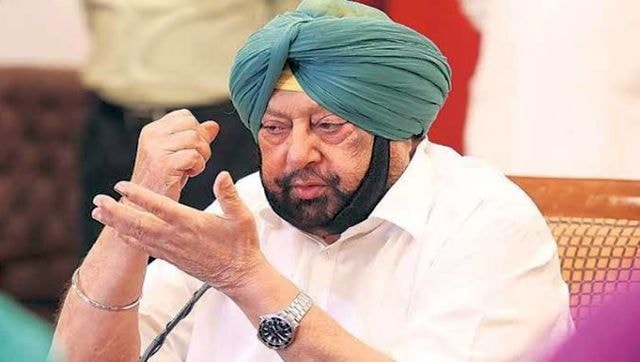 India
BJP general secretary and party in-charge of Punjab affairs Dushyant Gautam said Amarinder, who has announced that he will launch a party, is moving away from the dynasty towards nationalism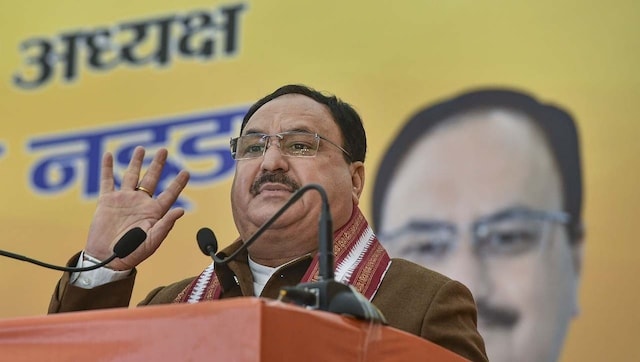 India
The BJP president also said that the government has held several rounds of talks with farmer leaders and have kept all doors open for further dialogue
Politics
He joined the state's ruling party at TMC secretary general and cabinet minister Partha Chatterjee's room in the Assembly, in the presence of other leaders.