UP Polls: Mulayam rules out talks of grand alliance, says SP open for mergers
Frequent meetings between Congress strategist Prashant Kishor and Mulayam had triggered speculation that a coalition could be on the cards.
Lucknow: Putting an end to speculation about a maha-gathbandhan in the Uttar Pradesh Assembly election, Samajwadi Party supremo Mulayam Singh Yadav on Thursday ruled out forming alliance with any party and said "there may be only merger".
"There will be no alliance for the UP Assembly polls. There may be only merger," he told a hurriedly called press conference amid talks among leaders of 'Janata Parivar' parties about a possible tie-up.
The ruling party chief's remarks assume significance against the backdrop of marathon meetings Congress' poll strategist Prashant Kishor had with him in Delhi and Lucknow. Kishor had held talks with the SP patriarch spread over several sessions and had also met Chief Minister Akhilesh Yadav, fuelling speculation about an alliance.
Akhilesh, who did not appear too keen on cobbling together a coalition, had said on Wednesday that forming a coalition was not that easy. The fact that SP wanted to go it alone was reflected in the chief minister's remark that the ruling party can win the election on its own.
But, as the alliance picture was not clear, he had also said that in case of pre-poll tie-up, they could garner 300 seats. Uttar Pradesh Assembly has 403 seats. The frequent meetings Kishor had with the SP leadership and the interactions between Mulayam and Ajit Singh of Rashtriya Lok Dal had triggered speculation that a coalition could be on the cards.
Leaders of the erstwhile Janata Parivar who had attended the gala SP silver jubilee bash here too had underlined the need to halt BJP in its tracks by joining hands. Akhilesh had, however, said the decision on cobbling together a coalition was not that easy.
"Netaji (Mulayam Singh Yadav) is an experienced leader. He will take the right decision...," he had said, parrying a direct reply on whether a 'maha-gathbandhan' was on the anvil.
Sports
It is shameful that these 'liberals' wantonly celebrate a defeat, are more cruel to the Indian team than the 'illiterate' fans they scoff at daily, and make it out to be a defeat for India as a nation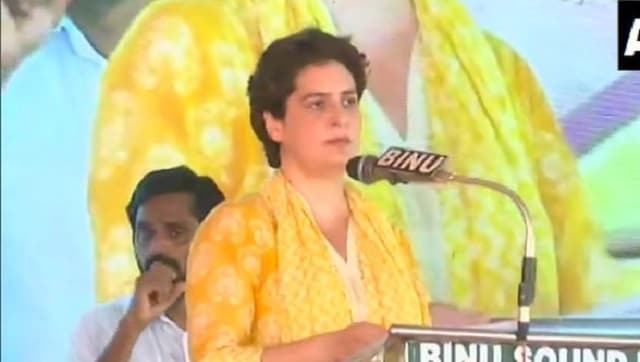 Politics
Had the Congress been serious about women empowerment, it would have made such statements in Punjab, Uttarakhand, Manipur and Goa where it is in serious contest for power in the 2022 elections
Sports
The meaning of 'Kuffar to toot gaya', the phrase used by Pakistan captain Babur Azam during the post-game official ICC ceremony, has been a special focus of debate