UP polls: Latest Samajwadi Party developments have compounded political confusion in state
If the BJP is confused, the BSP is no less rattled by developments in the Samajwadi pariwar in the poll-bound UP. The Congress too looks apprehensive. If you try to read the jumble of signals in poll-bound Uttar Pradesh, you would be baffled too.
"If you are not confused, you're not paying attention" – Tom Peters wrote in 'Thriving on Chaos: Handbook For A Management Revolution'.
Indeed, you would be baffled if you try to read the jumble of signals in poll-bound Uttar Pradesh: Father Mulayam Singh Yadav would light the lamps at an ostentatious function to mark the silver jubilee celebrations of his Samajwadi Party in Lucknow on 5 November. But son Akhilesh Yadav, chief minister, would make sure that he remains miles away from the SP's foundation day function.
The CM shall be launching 'his' party's election campaign separately two days earlier on 3 November.  He would go his own way, independent of the parent party, on what is being described as 'Vikas Rath Yatra'. And remember, the father and the son haven't split up officially despite the nasty tug of war that has been going on within the family for over a month.
On their part, the two 'chachas' – Shivpal Singh Yadav and Ramgopal Yadav – are seen to be singing diametrically opposite tunes. While Shivpal continues to hold on to the apron-strings of brother Mulayam, Ramgopal is seen as supporting Akhilesh aggressively in the show of strength. Gripped by uncertainty, party workers and sympathisers look bewildered. Even crest-fallen.
Here is a recap to what all made news headlines this month. And it's for you to see if it makes sense:
"Akhilesh to start UP poll campaign on his own, won't wait for Mulayam's SP jubilee function" – News 18, 19 October
"Akhilesh Yadav's shift to new political office signals widening rift between Samajwadi leadership" – Firstpost, 17 October
"Mulayam Singh indicates Akhilesh may not be nominated as CM candidate in UP polls" – India TV, 14 October
"It's official: Akhilesh Yadav to be  Samajwadi Party CM face in UP polls" – Firstpost, 17 October
"Nitish Kumar asks Akhilesh to come out of family shadow; you take the risk, I'll back you" – Zeenws.India.com, 17 October
"Uttar Pradesh: In faceless battle, BJP plans series of PM Modi's rally" – dnaindia.com, 18 October
"UP elections: Ayodhya hogs limelight as polls approach but who will build the Ram temple?" – Firstpost, 18 October
"UP polls: In Ram museum, BJP has found a convenient alibi to reap political dividend" – Firstpost, 18 October
"UP polls: How Modi's Ram chant on Dussera served as a work-around to politics of polarisation" – Firstpost, 17 October
"Uniform civil code another BJP's 'trump-card' like Ayodhya, says CPI's Sudhakar Reddy," Firstpost, 18 October
Can you now come to a conclusion? Don't you find the situation to be too damn fluid? Too many questions but no concrete answers. Not yet.
It's not that only the Samajwadi people are confused in UP. The BJP, which is bound to be affected by the earthquake within the SP, is equally hesitant. It doesn't know if Mulayam's Muslim vote bank would remain intact. If there is a three-way split, they gain. But if the bulk of the Muslims goes towards the BSP, the BJP would be hit hard. Believe it or not, the saffron outfit wants the SP along with its vote bank to remain intact! Remember, the SP and the BJP are seen as two poles of the communal divide in UP.
There is yet another big 'if' staring at the BJP's face: If Akhilesh Yadav breaks away from his parent party, chances are that young voters would gravitate towards the chief minister cutting across caste and communal lines. No doubt, Akhilesh has made himself synonymous with 'development' public perception wise. Moreover, the young chief minister is basking in the glamour of a rebel.
You may have noticed by now that despite Prime Minister Narendra Modi's asserting it time and again that his party would make development its election plank, the BJP has already fallen back upon 'Ram' as an electoral issue.
And contrary to his earlier promise, Modi has himself taken to chanting the 'Jai Shri Ram' mantra. Recall what you saw at the Aishbagh Ramleela function in Lucknow on Dussera day this year.
If the BJP is confused, the BSP is no less rattled by developments in the Samajwadi pariwar. Mayawati knows that she would sound credible if she attacks Mulayam's traditional politics. But what would she do if Akhilesh breaks away and carves out a new pro-development and anti-crime vote bank? Also, she is uncertain about the young, apolitical floating voters, who don't fall into any caste/communal bracket. In 2014, they had voted for Modi. You never know, they might vote for Akhilesh in the ensuing elections this time.
The Congress too looks apprehensive. It doesn't know for certain if Akhilesh would, should he finally take to rebellion, join hands with Rahul. The two young leaders have been using complimentary adjectives about each other of late. But saying things is different from doing things, more so in politics.
The overall political narrative in UP now fits into Milton's phrase in Paradise Lost: Confusion worse confounded.
Politics
Rahul Gandhi could benefit from a change in his thinking by focusing on facts and he only needs to remember that his terminator in Amethi happens to be a woman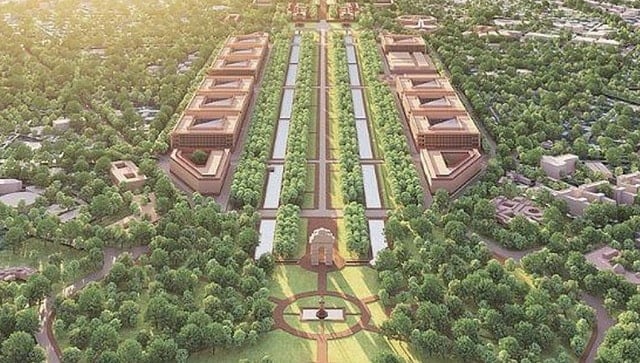 India
In this day and age where even private homes undergo renovation regularly, the Indian State continues to operate out of 90-year-old repurposed colonial homes retained after independence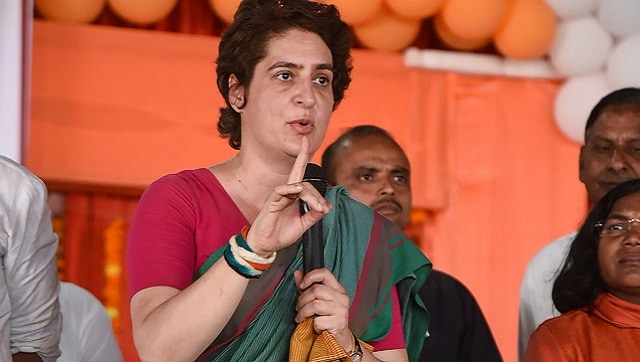 India
During the yatra, Congress leaders will assure people that they would fulfil promises made by the party in the run up to the polls.