UP polls: How Narendra Modi outwitted Samajwadi Party, Congress with his firm stand against triple talaq
Amid criticism that after becoming PM, Modi had become extra-cautious on contentious issues, his stringent criticism of triple talaq in the communal cauldron of Uttar Pradesh certainly hit like a bolt from the sky.
Among other things, Prime Minister Narendra Modi's speech at Mahoba, Bundelkhand three days ago showed that his felicity for springing uncanny surprises remains intact. While on the surface, it was just another campaign speech, scratching the surface reveals just how consummately he has set the cat among the pigeons.
Amid criticism that after becoming PM, Modi had become extra-cautious on contentious issues, his stringent criticism of triple talaq in the communal cauldron of Uttar Pradesh certainly hit like a bolt from the sky.
But before we proceed, let's recall an interesting tidbit from the Constituent Assembly Debates:
The only province the Civil Law has not been able to invade so far is Marriage and Succession. It is this little corner which we have not been able to invade so far and it is the intention of those who desire to have article 35 as part of the Constitution to bring about that change. Therefore, the argument whether we should attempt such a thing seems to me somewhat misplaced for…we have…covered the whole lot of the field which is covered by a uniform Civil Code…It is…too late now to ask the question whether we could do it. As I say, we have already done it…members who put forth these amendments say that the Muslim personal law, so far as this country was concerned, was immutable and uniform through the whole of India. Now I wish to challenge that statement. I think most of my friends who have spoken on this amendment have quite forgotten that up to 1935 the North-West Frontier Province was not subject to the Shariat Law. It followed the Hindu Law in the matter of succession and in other matters, so much so that it was in 1939 that the Central Legislature had to come into the field and to abrogate the application of the Hindu Law to the Muslims of the…Province and to apply the ShariatLaw to them. That is not all.
My honourable friends have forgotten, that, apart from the North-West Frontier Province, up till 1937 in the rest of India…[in] the United Provinces,the Central Provinces and Bombay, the Muslims to a large extent were governed by the Hindu Law in the matter of succession. In order to bring them on the plane of uniformity with regard to the other Muslims who observed theShariat Law, the Legislature had to intervene in 1937 and to pass an enactment applying the Shariat Law to the rest ofIndia…in North Malabar the Marumakkathayam Law applied to all-not only to Hindus but also to Muslims…the Marumakkathayam Law is a Matriarchalform of law...It is…no use making a categorical statement that the Muslim law has been an immutable law which they have been following from ancient times. That law as such was not applicable in certain parts and it has been made applicable ten years ago…if it was found necessary that for the purpose of evolving a single civil code applicable to all citizens irrespective of their religion, certain portions of the Hindus, law, not because they were contained in Hindu law but because they were found to be the most suitable, were incorporated into the new civil code projected by article 35, I am quite certain that it would not be open to any Muslim to say that the framers of the civil code had done great violence to the sentiments of the Muslim community.
My second observation is to give them an assurance. I quite realise their feelings in the matter, but I think they have read rather too much into article 35, which merely proposes that the State shall endeavour to secure a civil code for the citizens of the country. It does not say that after the Code is framed the State shall enforce it upon citizens merely because they are citizens.
That was BR Ambedkar's response to the debate on 23 November 1948 to Muslim representatives, Hussain Imam, Pocker Sahib, Mahboob Ali Baig, and Naziruddin Ahmad who insisted on retaining the Muslim Personal Law in Article 35. In today's Constitution, this is Article 44, an albatross that has led to avoidable, national misfortune on a huge scale.
On the same day, here's what Congress stalwart KM Munshi said on the issue:
I want my Muslim friends to realize… that the sooner we forget this isolationist outlook on life, it will be better for the country. Religion must be restricted to spheres which legitimately appertain to religion, and the rest of life must be regulated, unified…[so] that we may evolve, as early as possible a strong and consolidated nation. Our first problem and the most important problem is to produce national unity in this country. From that point of view alone… the opposition is not… very well advised. I hope our friends will not feel that this is an attempt to exercise tyranny over a minority; it is much more tyrannous to the majority.
As we notice, the demand for separate Muslim Personal Law is quite old and the history of the vicissitudes that the Sharia Law passed through in India has been largely suppressed. Both Ambedkar and Munshi stressed the need for a Uniform Civil Code primarily from a perspective of forging and preserving national unity and integrity, a prime ingredient of which is social harmony.
As it unfolded over the next 60-odd years, Munshi's own party in its later deformed state worked zealously to ensure that Uniform Civil Code was kept in a state of permanent limbo to serve Muslim vote bank interests, to state the obvious. And once a bad precedent is allowed to fester, it grows to unmanageable proportions, which is what has occurred even in this case. And keeping it in limbo has ensured that it continues to remain a political hot potato, cynically exploitable.
But the consequence has been predictable: at the least, there are countless separatist forces operating within India in every sphere even as we speak.When this sort of bad precedent is set in one sphere, why not find a similar precedent elsewhere and use it similarly?
One of the core elements in the opposition to Uniform Civil Code — as Ambedkar and others note — relates to marriage. In other words, to the status, plight, and reform of Muslim women.
And by directly invoking this core element with his stinging criticism of triple talaqs responsible for "destroying the lives of our Muslim sisters and daughters,"Narendra Modi has indirectly set the frame of debate regarding UCC. This is in sharp contrast to the poorly thought-out approach of the previous NDA regime, which expectedly bombed.
Several key threads emerge from Modi's speech.
First, he has in a manner, set the terms of the Uttar Pradesh campaign at the level of discourse than on a plank of hollow political rhetoric and oratorical flushes. This is reminiscent of how he set the terms of the debate during his prime ministerial campaign by defining secularism in two words: "India first."
Second, by also warning the Hindu community that those who abort (female) fetuses would be "behind bars," he has preemptively neutralized his militant secular critics, a large section of which comprises feminists.
Third, and related to the second, his equally severe condemnation of the triple talaq contains echoes of the aspirations of the founding fathers of our Constitution quoted earlier.
Fourth, his condemnation of triple talaq, too, rests on the edifice of a democratic debate: instead of approaching it from a confrontationist view, he gives a call to Islamic scholars and clerics to arrive at a consensus after a healthy debate based on what the Koran etc says.
Lastly, his candid appeal to the media anchors and talking heads to refrain from framing this issue as a Hindu versus Muslim or BJP versus other political parties but rather as one centered on reform of Muslim women is a subtle hint at how he perceives these debating eminences.
Indeed, as this Firstpost piece shows, Modi's speech has evoked support from Muslim women fighting against discriminatory practices like the triple talaq. For a firsthand account of the plight that Muslim women face due to such practices, one can read this recent and rather chilling report.
On the political front, this has immense potential to cause severe anxiety mainly to the Samajwadi Party, already reeling under a family feud with no apparent end in sight. Used to winning elections by pandering to the worst elements of the Muslim community — like that minister who offered Rs 51 crore to anyone who murdered the Danish cartoonists — Modi's appeal for the upliftment of Muslims on the grounds of education and reform isn't a script the SP is used to. The less said about the Congress party the better.
But what's undeniable is the fact that at the moment, Modi seems to have unleashed a potential game changer at Bundelkhand, not just on the electoral front but at multiple levels.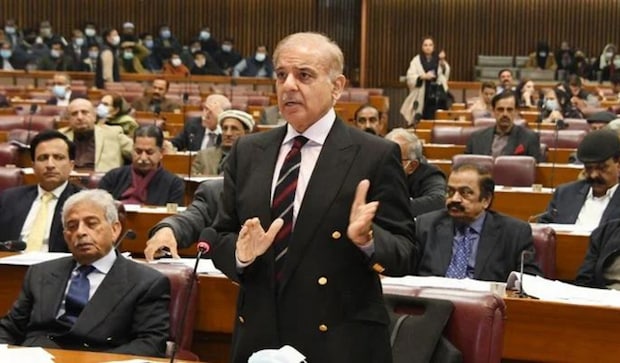 Politics
Shehbaz Sharif said that Pakistan has learned its lesson after several wars with India and stressed that now it wants peace with its neighbour
World
Former British foreign secretary Jack Straw recently claimed that the UK government instituted an inquiry and a team visited Gujarat to investigate the 2002 riots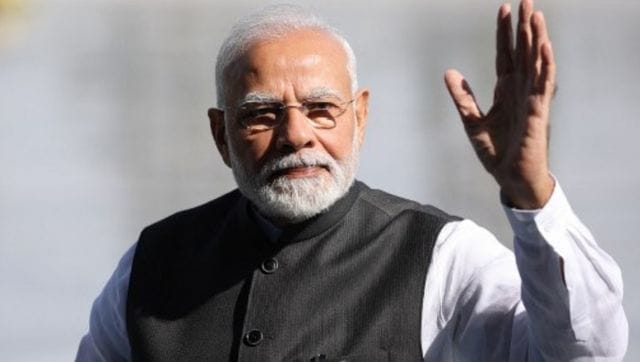 World
Call for an independent probe into the BBC over Modi documentary' on Change.Org, which strongly condemns the BBC for failing to meet the highest standards of editorial impartiality, has attracted over 2,500 signatures since it went online on Sunday night.