UP polls: Haven't received invitation from Samajwadi Party so far, says JD(U) chief Nitish Kumar
While the word is out of Mulayam Singh floating a grand alliance against BJP, Bihar Chief Minister and JD(U) chief Nitish Kumar on Friday said he had not received any invitation to take part in the November 5 programme of the Samajwadi Party (SP) in Uttar Pradesh
Patna: Bihar Chief Minister and JD(U) chief Nitish Kumar on Friday said he had not received any invitation to take part in the November 5 programme of the Samajwadi Party (SP) in Uttar Pradesh.
Replying to a question on the political development in Uttar Pradesh in the wake of the feud within the ruling SP, Kumar dwelt on the unsuccessful efforts for the unification of the old Janata Parivar.
"A step was taken to form a strong party after the merger of the six erstwhile splinter parties of the old Janata Parivar. To a great extent, progress was also achieved," he said.
"Talks were progressing under the chairmanship of SP chief Mulayam Singh Yadav, but they did not succeed," he added.
"But, it will be wrong to assume that such efforts will not be made again or will not succeed in the future," Kumar, who had played an important role in the unification of the Janata Parivar before the Bihar Assembly polls last year, said.
The SP has decided to invite the prominent leaders of the old Janata Parivar at its foundation day programme on 5 November.
Efforts to bring together the socialist leaders of the Janata Parivar are being seen as an attempt to achieve a Bihar-like potent alliance of the secular parties to defeat the BJP in the crucial Uttar Pradesh Assembly election early next year.
Kumar, whose election as JD(U) national president was ratified by the party's national council at Rajgir earlier this month, has made at least eight trips to Uttar Pradesh in the recent past and has shared the dais with Ajit Singh of the RLD and rebel BSP leader RK Choudhary. He has also held talks with Mohammad Ayub of the Peace Party.
Replying to another question, Kumar said the legislature, judiciary and executive had important roles in a democratic set-up and all the wings should cooperate with each other.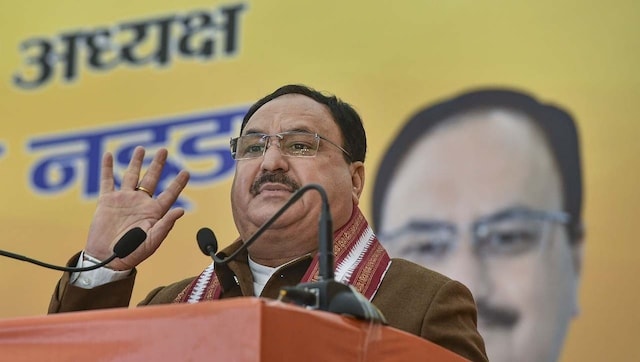 India
The party has decided to hold its national office-bearers meeting on 18 October while the meeting of the National Executive committee is likely to be held on 7 November.
World
There is not much detail on the Build Back Better World initiative as it applies to Africa, but there certainly is a newfound Western interest in the continent because of heightened Chinese activities in the region
India
The apex court justice made the remarks at a function organised on Monday evening by the Thane District Courts Bar Association in Maharashtra