UP polls: BJP scoops Rita Bahuguna Joshi, outwits Congress ploy of luring Brahmins
The Congress had its guns blazing against Rita Bahuguna Joshi and her family, completely unmindful of the fact that her father Hemwanti Nandan Bahuguna had been one of the most revered leaders in Indian political history.
Rita Bahuguna Joshi considered one of the most prominent faces in the Congress party in Uttar Pradesh till this morning is now a BJP member.
On Wednesday afternoon, at 3 pm to be precise, she drove to the BJP headquarters 11 Ashoka Road to join the ruling BJP in the presence of party president Amit Shah and other senior leaders. Her move, switching over from the Congress to the BJP is yet another pointer to the failure of Rahul Gandhi's leadership in Congress.
Her exit, which is another one that the Congress suffered in the last couple of years, is essentially a food for thought for Rahul Gandhi as to why such important and popularly known faces are deserting the party and questioning his leadership. More so the list of leaders leaving the party raising questions on his style of functioning and his public utterances is getting longer and longer.
At another level, Rita's entry into the ruling party at the Centre is yet another indicator that the BJP continues to be the biggest political magnet. A number of political leaders who have recently joined the party believe that it has realistic chances of coming to power in the February-March 2017 Assembly elections in Uttar Pradesh. Following the surgical strikes by the Indian Army across the Line of Control on 29 September, she was all praise for Prime Minister Narendra Modi on social media. It's no brainer that her words and action obviously rattled her erstwhile party Congress.
The Congress had its guns blazing against Rita Bahuguna Joshi and her family, completely unmindful of the fact that her father Hemwanti Nandan Bahuguna had been one of the most revered leaders in Indian political history and even today people of older generation hold him and his family in high esteem. Bahuguna senior and Kamlapati Tripathi had in fact been two of the tallest Brahmin leaders in Hindi heartland.
Rita Bahuguna Joshi is a "traitor", thundered current Uttar Pradesh Congress chief Raj Babbar. "Betrayal has been a history of Rita Bahuguna and her family. Even her brother left the Congress and went to BJP," he said. He used the word dagabaj (traitor) repeatedly hoping that multiple uses of the term to describe her and the BJP would have the desired effect on the Congress supporters in Uttar Pradesh.
It's ironic that "Rita a traitor" charge came from Raj Babbar. While making this rather piercing charge, he would have thought that public memory is short and people of would have conveniently forgotten his own political past.
Babbar had joined politics in Janata Dal under VP Singh in 1989 but found virtues in Mulayam Singh Yadav's Samajwadi Party when the latter splintered. Babbar got name and fame and prominence after getting elected to Lok Sabha twice and also a Rajya Sabha term from the Samajwadi Party. But later he joined the Congress when it was ruling at the Centre and became an MP from the party, first in Lok Sabha and then in Rajya Sabha. In the 2014 parliamentary polls, he earned the dubious distinction of losing an election as Congress candidate to BJP's VK Singh from Ghaziabad with a huge margin of over 5.50 lakh votes. This, in fact, is the highest ever defeat margin since democracy came into play in India. He, however, draws his strength from his proximity to Rahul Gandhi and as such nothing succeeded for him as much his historic defeat.
It is important to note what Rita said against Rahul while joining the BJP: "I was very upset over the Congress party's response on surgical strike and Rahul Gandhi's khoon ki dalali remarks...I have served the Congress for 24 years but I feel it has lost reputation. I have also resigned as an MLA from Uttar Pradesh. Rahul Gandhi's leadership is not acceptable to people. With Rahul at the helm, nobody listens to us. He has anyways outsourced the entire party to Prashant Kishor overnight."
This writer had earlier noted that it is true that Rita does not have a mass base but the fact remains that she is still the most prominent face of the two dozen-odd Congress leaders who had won in the previous Assembly elections in 2012. In the upcoming elections in February-March 2017, she will face a formidable challenge from Samajwadi Party chief Mulayam Singh Yadav's younger daughter-in-law, Aparna Yadav. The prospects of her retaining the seat as Congress candidate was actually pretty grim. She was also feeling marginalised by her party leadership.
Despite all that, she still was an important Congress leader in the state who had steered the organisational set up from 2007 to 2012. Like Rahul and Congress' chief ministerial candidate in Uttar Pradesh, Sheila Dikshit, she too has the 'right kind' of family legacy.
In politics, symbolism is important and has its own implications. She may not bring some real value to the BJP but she would surely be of huge symbolic value to the BJP. She has been a talking point for the past few days since the news of imminent migration to BJP first broke. Her unequivocal opinions of late particularly on the surgical strikes brought bad publicity for Congress and worse, for Rahul Gandhi.
She has been Congress' most prominent Brahmin face in India's most populous state Uttar Pradesh. Rita Joshi left Congress at a time when the party is driven by outsourced strategist Prashant Kishor's idea that the party should actively woo Brahmins. It was symbolism again why the Congress fielded a retired three-time Delhi chief minister Sheila Dikshit, someone who lost an election in her own constituency and brought Congress to zero in Delhi. What worked for Sheila was a symbolism that she (who had been a suave metropolitan face of the Congress all along) is the daughter-in-law of a veteran Brahmin UP Congress leader of yesteryears, Uma Shankar Dikshit.
By hijacking Rita Joshi right ahead of the battle royale, the BJP checkmated the Congress in its own strategy of wooing the Brahmins.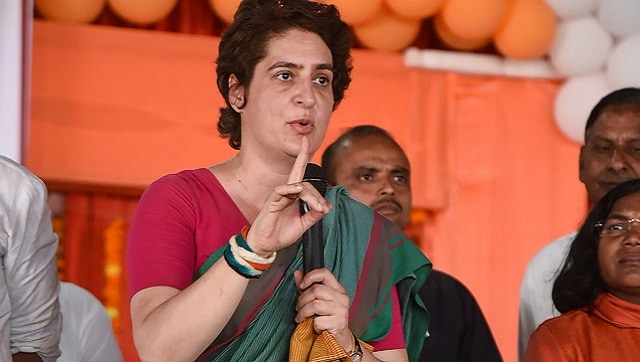 India
Priyanka said last week that people are going to change the government and the chief minister in the upcoming Assembly polls
Politics
Addressing the foundation day of the All India Mahila Congress, Gandhi said that the ideology of the Congress is completely opposite of the BJP-RSS and only one of the two ideologies can rule the country.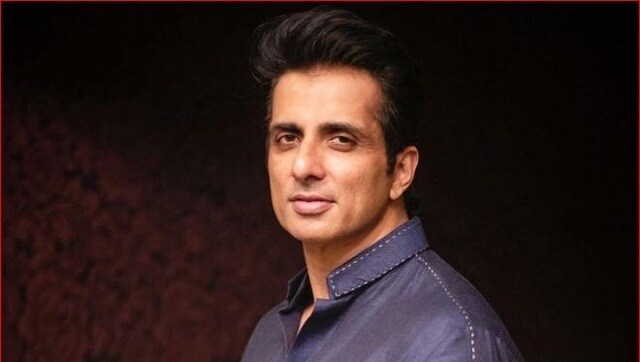 India
A recent deal between Sonu Sood's company and a Lucknow-based real estate firm is under the scanner. The survey has been initiated on allegations of tax evasion on this deal, sources said