Nitish Kumar's dream of BJP-mukt India depends on UP, Kejriwal and alcohol
Can Nitish Kumar rid India of the Sangh in 2019? Three factors will decide the fate of Kumar's call for a Sangh-mukt India: UP, Arvind Kejriwal and alcohol
Can Nitish Kumar rid India of the Sangh in 2019? Three factors will decide the fate of Kumar's call for a Sangh-mukt India: UP, Arvind Kejriwal and alcohol.
Assembly elections in Uttar Pradesh and Punjab and Kumar's politics of prohibition will conclusively tell us if India will be rid of the BJP-RSS combine in 2019. And whether Kumar will be the one challenging Prime Minister in the electoral ring.
The BJP has unveiled every card at its disposal in the run up to the 2017 battle for Uttar Pradesh. It has bared its strategy on nationalism/pseudo-nationalism, initiated a debate over the tricolour and staked claim over the legacy of BR Ambedkar. Convinced that Brahmin and Rajput voters have no other option, the BJP has also nominated a Koeri as its new state chief. The Ram Mandir issue — courtesy rabble-rousers like Subramanian Swamy — is also on the backburner. The temple will be served hot if nothing else works in the state. In its quest for power in UP, the BJP has revealed all its cards; it has gone the Full Monty.
The 2019 Lok Sabha polls will depend on how the voter looks at the BJP's bare-all politics. If the BJP wins UP, the template and slogans for the 2019 General Election will be ready. If it doesn't, God save the BJP from a rejuvenated opposition.
In many ways, 2016 is year zero for Indian politics. Although there are five elections scheduled during the year, none of them will influence the outcome of the next Lok Sabha elections. The real battle will be fought in 2017.
First, there is Punjab.
By all indications the BJP-Akali combine is out of the reckoning in the state. The real fight is between the Congress and the Aam Aadmi Party. If the Congress loses Punjab, it will have no other option but to cede the anti-BJP space in politics to chief ministers like Nitish and Arvind Kejriwal.
Even as an election looms in Punjab, the AAP is trying to spread its base in Rajasthan and Gujarat, where the BJP is facing lots of problems. Its volunteers are busy canvassing support in these two north Indian states, aware that there is political space for a third party in these bipolar states.
A victory in Punjab will give the AAP access to nearly 25 Assembly seats in Rajasthan that are close to Punjab and another 15-20 close to Haryana and NCR. Once — caveat, all of it depends on Punjab — it becomes the third player in Rajasthan and Gujarat, the AAP will be in a position to contest the Lok Sabha polls on equal terms in at least 100 seats (Punjab, Delhi, Haryana, Rajasthan, Gujarat and parts of Maharashtra and Karnataka) across India.
Kejriwal is eyeing a scenario where his party becomes an option for voters wary of the BJP and weary of the Congress. But, if the Congress wins Punjab, the AAP will find it difficult to spread beyond Delhi in the near future. So far, Kejriwal has been Arjuna to Nitish's Krishna, treating him like a political guru and proverbial elder brother. But, once he has more Lok Sabha seats under his spell, Kejriwal may not be willing to remain a mere follower. He may fancy himself as a collaborator and perhaps even a challenger.
So, hurdle number one for Nitish's dream of Sangh-mukt Bharat: His current ally and younger brother Kejriwal.
To be taken seriously by voters as well as potential allies, Nitish will have to extend his arc of influence beyond Bihar. If he has to achieve his college-days dream of becoming the Prime Minister of India, as Patrick French revealed in Sunday's Hindustan Times, the Bihar chief minister will have to become a formidable electoral force at least north and west of Bihar. He will have to get into a position where his name, face, strategy and politics influence elections in the cow belt and Jharkhand, comprising nearly 150 Lok Sabha seats.
Nitish has begun in the right earnest. Unlike Narendra Modi, who positioned himself as a messiah of the economy, Nitish is pursuing the role of a social reformer. Having banned the sale of alcohol in Bihar, he is willing to lead similar campaigns in Rajasthan, UP and West Bengal. The strategy is simple: Win the support of women by supporting and promising a blanket ban on the sale of alcohol.
In many states, citizen initiatives against the sale of alcohol are already gathering momentum. In Rajasthan, where the Congress had made '8 PM, No CM' — a crafty blend of an alcohol brand and the absence of governance after dark — one of its electoral slogans in 2008, a social activist and former MLA had died in November 2015 while on a fast unto death against the sale of alcohol. Several NGOs and social organisations, waiting to revive their agitation, have now invited Nitish to lead them. The Bihar chief minister will be hoping that prohibition gives him the electoral high he wants.
On 9 November, when his Mahagathbandhan had swept the Assembly polls in Bihar, the streets of Patna had given a glimpse of the slogans that may soon echo through India. Ecstatic after the victory, outside the JD(U) office on Patna's Beer Chand Patel Marg, supporters had raised a din shouting 'Ab Ki Baar Nitish Kumar' and 'BJP Bihar Haari Hai, Ab Dilli ki Baari Hai.'
Back then, Firstpost had pointed out that Kumar is a fascinating contrast to Modi. He represents the very idea that supporters of Modi seem to ridicule: Secularism, socialism and politics of consensus. The basis of his politics can be easily summed up in one line that Nitish himself offered a few years ago, "Yeh India hai. Yahan topi bhi pehen ni parti hai aur tilak bhi lagana parta hai." His political ethos will automatically turn Nitish Kumar into an automatic choice for the constituency that is uncomfortable with the politics of the BJP under Modi.
As expected, Kumar has begun the journey towards his dream of a Sangh-mukt Bharat.
Over to his three roadblocks now.
Politics
The UP CM's visit to Delhi comes close on the heels of the BJP holding a series of review meetings in Lucknow, which had fuelled speculation of a ministerial reshuffle in the state
Politics
Sharma's appointment to the post negates the chances of his induction in the UP cabinet because of the BJP's larger principle of one-man-one-post, a party leader said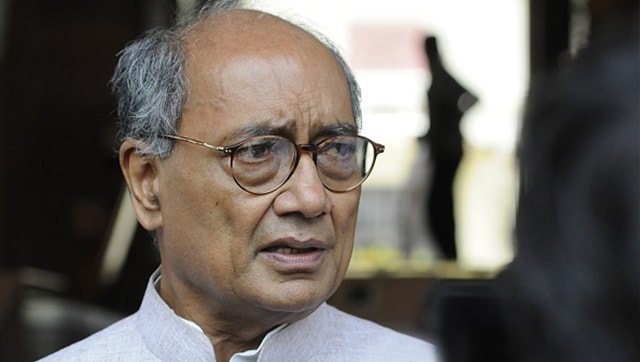 India
The party was forced to clarify that its Article 370 stand was spelt out by its working committee and that all party leaders should refrain from deviating from the official position