UP Exit Polls: Why Akhilesh Yadav's offer to Mayawati isn't just political but an existential necessity
With Congress fading away & BJP emerging nationally, it is imperative for its smaller rivals, like Akhilesh Yadav's SP & Mayawati's BSP, to form a coalition
Thursday's exit poll indications were enough for Samajwadi Party (SP) chief and Uttar Pradesh chief minister Akhilesh Yadav to talk about the "moral responsibility of secular forces" and drop a huge hint that he was even willing to tie up with arch-rival Mayawati in order to keep the Bharatiya Janata Party (BJP) at bay.
Akhilesh, who is already a part of a pre-poll gathbandhan (alliance) with the Congress party, now wants to turn it into a 2015 Bihar Assembly election-style mahagathbandhan (grand alliance) in a post-poll scenario, if the numbers are not in his favour.
This coming together of regional caste-based parties is part of a larger trend that we shall presently examine. But first let us see what exactly the SP chief told the media and why it resembles a tectonic shift in UP's heartland politics.
Akhilesh first broached the topic in a roundabout manner, while speaking to BBC Hindi on Thursday, even as exit polls projections were trickling in, predicting either a comfortable majority for BJP or placing it tantalisingly close to the magic figure of 202 Assembly seats (out of 403 total).
According to a transcript of the conversation carried by News18, to a question on whether SP could tie up with BSP post the results, the UP chief minister who sometimes refers to Mayawati as 'buaji', said: "I cannot say anything about the alliance right now because I think we are coming to power with a majority. But I have always respected the leaders of the Bahujan Samaj Party (BSP)… I still think that women, farmers, and youngsters have voted heavily for the SP because the BJP hasn't shown any work of its own. However, we don't know about the circumstances after results. Yes, nobody wants the President's rule in the state... Nobody wants BJP to run the state with a remote control. Let's see what happens".
This vague overture turned into a more specific urge later on Thursday, when Akhilesh was quoted by Times of India as saying: "In order to stop communal forces and in order to provide security and prosperity to all sections of society, all secular forces have a moral responsibility to come together to give the people of Uttar Pradesh a democratic government."
The word 'secular forces', a popular trope in Indian politics for non-BJP parties, leaves no space for doubt that he was referring to Mayawati, having already stitched an alliance with Congress. His slight change in tone from a friendly nudge earlier to a more stiffened 'moral responsibility' onus could have been triggered by BSP's reaction to the offer. Though Mayawati didn't react, her party members gave enough indication that BSP is in no hurry to commit itself.
If exit poll predictions about a hung Assembly hold on Saturday (not a given since these projections have been hugely erroneous in the past), then it would be interesting to see just how long Mayawati resists the pressure to join the alliance.
Though projections place Mayawati in the position of kingmaker, in reality, she may have less of a choice than it appears. BJP and Mayawati have done business together in the past, but the saffron unit is now a different animal under the leadership of Prime Minister Narendra Modi and BJP president Amit Shah.
If Mayawati is seen to be even gravitating towards the BJP, it could be fatally damaging for her political career. Therefore, if need be, the only logical option open for her is to take up Akhilesh's offer. If and when she turns the gathbandhan into a mahagathbandhan, it should count among the watershed moments in Indian politics for several reasons.
First, this presents SP's clean break from the past. Already, by extending an offer towards Mayawati, Akhilesh has dismantled father Mulayam Singh Yadav's legacy. Mayawati and Mulayam's relationship turned from once friendship to bitter acrimony when the BSP supremo had pulled the plug on the Mulayam Singh government in 1995, by withdrawing support and in return was severely beaten up by SP goons.
The bad blood that was generated between the two dominant UP rivals continued unabated till Akhilesh came and wrested control of the party from his father and uncles. By urging Mayawati to join his coalition, Akhilesh is burning the last few columns of the bridge that still exist between him and his greater family.
Second, for Mayawati, too, joining the SP-Congress alliance would be a huge leap of faith and a signal that she is willing to let go of the past. Personal animosity isn't the only reason why she would be wary though. Both these parties have their moorings in different and even mutually antagonistic social bases.
While SP and Congress bank more or less on the same caste and community arithmetic, Mayawati has always maintained that alliances never add to her strength. While she may not be averse to strike a suitable deal with Akhilesh and could even demand the chief minister's chair, it isn't clear how her core support base of Jatav Dalits would see such a development.
Third, these permutations, however, will be rendered academic if BJP wins majority. If it doesn't, then these regional caste-based parties will eventually join forces to face their common adversary. This, as I mentioned before, is part of a larger trend.
With the fading away of Congress and Modi-led BJP's emergence as a virile national force, that is subsuming rivals and even allies and quickly extending its national footprint and changing its core support base from a 'party of traders' to the poor, it is imperative for its smaller rivals to form a coalition.
More than political, it would be an existential necessity. As rural India turns more and more aspirational, the traditional social coalitions are melting away in favour of a different axis. Modi, the most charismatic politician of his generation, has caught on to this trend earlier than others and speaks in the language that the rural, aspirational poor understand. To counter him, therefore, these caste-based outfits will need to be flexible in ideology and get over their mutual 'untouchability'. Akhilesh has merely hastened the inevitable.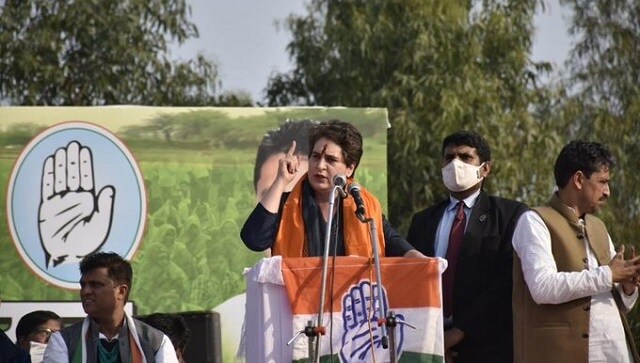 India
As many as seven civilians have been killed by militants in Kashmir Valley in the last five days.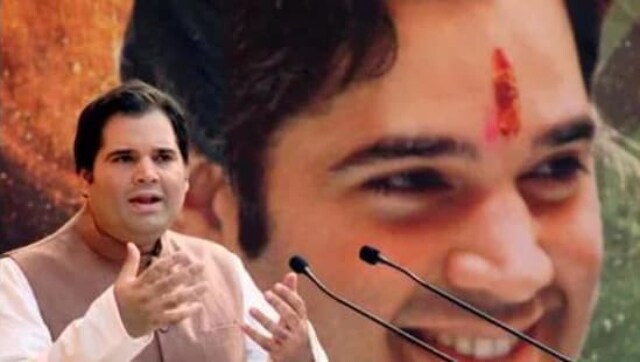 India
The authenticity of the video has not yet been verified.
Politics
He joined the state's ruling party at TMC secretary general and cabinet minister Partha Chatterjee's room in the Assembly, in the presence of other leaders.