UP election results will herald a funeral of 'counterfeit' secularism in India
The counter-secularism forces have registered a decisive victory in UP and this trend is likely to continue through the 2019 elections and beyond.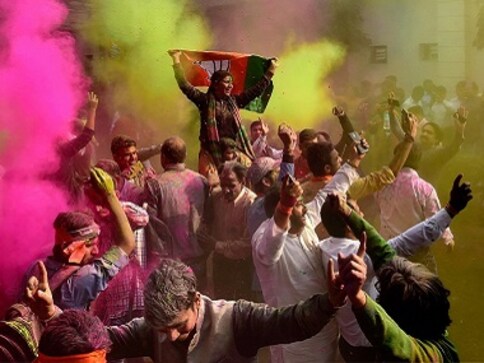 On Saturday, when the Uttar Pradesh Assembly election results were announced, I had argued in Firstpost Decode – the website's live election day coverage – that BJP's landslide victory will herald in the "funeral of secularism", whose practice in India can be described as "Muslim communalism". The Muslim voters now are well-aware that they are being used by political parties.
My co-panellists felt uneasy by this line of argument. One co-panellist wondered: "Is he trying to say that we should drop secularism from our constitution?" About the use of Muslim voters in the name of secularism, a second panellist said, "My sense is that the Muslim voter doesn't like this particularly, and doesn't respond to it."
Trying to blame the campaign "messaging" by politicians, he said: "The Muslim voter in many states has decided not to be used." This attempt to shift blame from the Muslim voters, or their intellectuals, does not hold true.
The discussion led to another level of argument – that secularism has transformed into communalism, meaning it is a new phenomenon that can be blamed, presumably, on the BJP. This is not a new phenomenon, I argued, saying that Mahatma Gandhi supported the Khilafat Movement in the name of secularism. To which the second panellist retorted, "But at that time, the country seemed to be very supportive of it overall."
So, it seems that we have arrived at a new definition of secularism, as per which, if the entire country supports Muslim communalism – notably a purely Islamic phenomenon like the Khilafat Movement led by Islamic clerics – then that can be dubbed as secularism.
The only criterion of secularism in this conception is that the entire country must support it. This is the behavioural meaning of secularism in India, that is headed for a proper 'funeral' in coming decades.
There are two other meanings of secularism. One, as a movement of scientific ideas, secularism reduces the role of religion in the life of individuals and societies and helps them live a meaningful, rational and considered life. In this sense, secularism empowers the individual. Second, there is a constitutional meaning of secularism, as per which the state must maintain distance from religion. In both these meanings, you and I cannot have any disagreement.
However, it is the behavioural meaning of secularism that has emerged as a threat to Indian Muslims, and as a national security threat to India. In this meaning, the secular Hindu passes a law such as the Right to Education Act, saying that children aged 6-14 must be in proper schools but at the same time, exempts madrassas, effectively telling Muslims to go to madrassas and study the Quran. So, in essence, secular Hindus are telling Muslims that you are good in madrassas and subjects like mathematics and physics are reserved for Hindus.
Take another example of behavioural secularism. In 1986, a law was passed in Parliament whose sole purpose was to quash an order of the Supreme Court, which had granted alimony to a destitute Muslim woman, Shah Bano. This practice of secularism was, like the Khilafat Movement, meant to benefit Islam.
Take law and order for example. Kamlesh Tiwari is languishing in jail for criticising Prophet Muhammad, while police officers do not have the guts to arrest Islamic clerics that announce a reward of Rs 51 lakh rupees for beheading Tiwari in jail.
The communal policing in the name of secularism is dividing India along religious lines. At the behavioural level, secularism has made policing communal in the Indian society and, therefore, has emerged as a national security threat.
The counter-secularism forces have registered a decisive victory in UP and this trend is likely to continue through the 2019 elections and beyond. It is a movement of ideas that will ultimately lead to 'authentic' secularism in India, where every underprivileged Indian will receive benefits from the state, but not in the name of quota, secularism and religion.
In United States' politics, liberalism is considered a word of abuse. Similarly, the constant abuse of secularism in India, jointly by the Left-liberal forces and Islamic clerics, has made it a form of abuse. This form of abuse in language and practice is rooted in the history of the world. India's intellectual discourse was shaped and dominated by Western-educated editors and academics. Their viewpoint dominated India's masses over the past century. This viewpoint is essentially European in origin.
Emerging from the first and second World Wars, the Western liberals and their Indian followers imposed a liberal-secular order of thinking that prioritised the blacks against whites in the West and Muslims against the Indian identity.
This class of Indians viewed nationalism in its European sense – in which nationalism was xenophobic, narrow and consequentially murderous, resulting in the killings of millions of people during the two world wars. Because the prevailing view of nationalism in India is European in its nature, India's liberal intellectuals and editors deride Indian nationalism, encouraging in this process 'counterfeit' secularism that divides Muslims and Hindus, and separates Muslims from India's mainstream.
Speaking of such liberal intellectuals, English novelist George Orwell wrote in the preface to his Animal Farm: "One cannot expect intelligent criticism or even, in many cases, plain honesty from liberal writers and journalists who are under no direct pressure to falsify their own opinions."
This behavioural secularism in India – practised by this class of liberal-left academics, journalists and politicians for the past seven decades – has subordinated our policing to Muslimism, advanced legislation to suit Islamic clerics such as in the Shah Bano case and the RTE, and forced the Indian state to hand over its responsibility of teaching Muslim children to madrassas. In the US, it was challenged by Donald Trump. In India, it is trumped, not by Modi, but by the Modi phenomenon.
The ideas of co-existence and pluralism are India's original contributions to civilisation. There is no country that can claim copyright on these ideas. Liberalism and secularism have sought to thrive at the cost of Indian civilisation because Indian intellectuals, influenced by the West, continue to undermine the Indian identity.
Austrian economist FA Hayek described such liberal intellectuals as "professional second-hand dealers in ideas" but now that Modi has emerged as the first-hand dealer in ideas, their counterfeit secularism and they are headed for proper 'funerals'.
Follow the Uttar Pradesh Assembly Election Live
The author, a former BBC journalist, a contributing editor at Firstpost and executive director of the Open Source Institute, New Delhi. He tweets @tufailelif
World
While more than half of Malaysia's 32 million people are Muslim, the country is home to around two million ethnic Indians
World
Former British foreign secretary Jack Straw recently claimed that the UK government instituted an inquiry and a team visited Gujarat to investigate the 2002 riots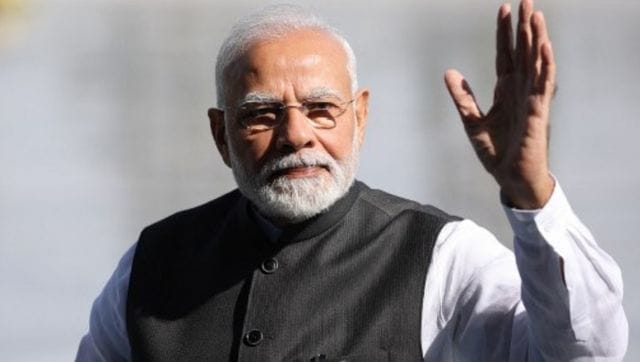 World
Call for an independent probe into the BBC over Modi documentary' on Change.Org, which strongly condemns the BBC for failing to meet the highest standards of editorial impartiality, has attracted over 2,500 signatures since it went online on Sunday night.