UP Election Results: SP wins Ram's Ayodhya
Lallu Singh of BJP who was leading in Ayodhya has lost to SP's Pawan Pandey by 2500 votes.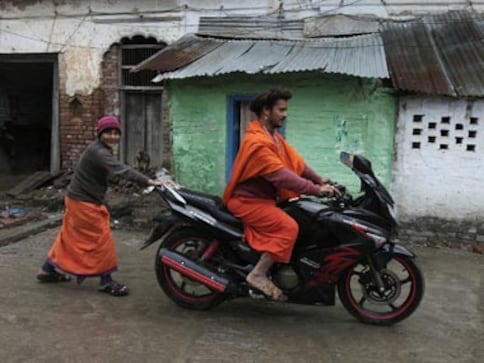 The Samajwadi Party has wrested the Saffron bastion by defeating BJP's candidate who was up for a record fifth term.
Winning by 2,567 votes, SP's candidate Pawan Pandey overtook the BJP candidate who was leading in Ayodhya after counting began.
Given the waning interest in the Ram Janmabhoomi issue, there was much speculation that the BJP candidate Lallu Singh's poor record on the development front could cost him his seat.
The SP candidate Pawan Pandey, a student leader, who is said to have had the support of the Muslim and Yadav community has pulled off a coup by breaking the saffron hold on Ayodhya,
Ayodhya is one of the five assembly constituencies in Faizabad.
The BSP candidate was no light-weight either. Ved Prakash Gupta — a traders' leader who belongs to the influential Baniya community was expected make a dent in the BJP's traditional vote base.
Vote share of the top three parties in Ayodhya is as follows. Pawan Pandey of SP – 49,562, Lallu Singh of BJP – 46,986 and Ved Prakash Gupta of BSP – 29381.
In 2007, the BJP had cornered 37 percent of the vote in Ayodhya, followed by SP (33 percent of the vote) and BSP, coming a distant third (18 percent of the vote).
India
The mosque first grabbed headlines in 1991 when devotees claimed that it was built at the site of a temple, demolished in 1669 on the orders of Mughal emperor Aurangzeb. Since then, the place of worship has been wrangled in legal troubles
Politics
Rumours about Azam Khan's unhappiness with the Samajwadi Party leadership were bolstered when he did not meet party MLA Ravidas Mehrotra in jail but a day later met Congress leader Pramod Krishnam there
India
A Supreme Court bench of Justices LN Rao, BR Gavai and AS Bopanna hearing a writ petition said that the interim bail granted to Azam Khan will continue till his regular bail plea is decided