UP election results prove that Narendra Modi is a class leader, not a caste leader
Apparently the Bharatiya Janata Party (BJP) in general and Prime Minister Narendra Modi in particular, stood no chance in Uttar Pradesh
Going beyond who won and who lost in the just-concluded Assembly elections, it is worth pondering over what leads to success in elections. If one goes by traditional electoral barometers — that were used extensively by the overwhelming majority of our political strategists like Prashant Kishor and political analysts (both in the media and academia), then the Bharatiya Janata Party (BJP) in general and Prime Minister Narendra Modi in particular, would have stood no chance in Uttar Pradesh. The very fact that the results have been just the opposite tells us it is time we were no longer influenced by these strategists and analysts, howsoever "experienced" and "senior" they may be.
Three distinct features marked the barometers of these strategists and analysts, particularly in Uttar Pradesh and Uttarakhand. One, create a "halo" around a party or candidate and build a perception that others could buy into easily. For instance, look at the way the family war between the Yadavs in Lucknow was systematically made an event to project Akhilesh Yadav as the leader of the "young" and the flag-bearer of "development", who has no anti-incumbency issues, by attributing all the 'sins' or failures of his government to uncle Shivpal Yadav. In a clever strategy, the media was impressed when taking note of how thousands of supporters were turning up at his residence in Lucknow (leading to continuous prime time television discussions and analyses in print and social media). And when he made an alliance with the Congress, the mainstream media "realised" what an unbeatable alliance it was; with some commentators saying that he and Congress leader Rahul Gandhi drew bigger, and what is more important, more genuine crowds than even Modi, for whom the "paid" crowd came from Gujarat and other states.
The second distinct feature of this strategy was to treat the election as a referendum on the achievements and failures of the Central government — not of the government of the state where the election was held. So during most of the electioneering, campaigns centered on what Modi has done over the past two-and-a-half years in Delhi, not on what the non-BJP state government has achieved in Lucknow or Dehradun over the past five years. In other words, for every problem of the people of the state, responsibility was diverted to the Central government. In the process, efforts were more on making the electioneering a "Modi-hatao" campaign rather than using it as an earnest plea for a renewed mandate for the state government.
The third, and the most important, feature was the "ever-relevant" dictum that winning elections in a state like Uttar Pradesh depended on caste or religious calculations rather than on any administrative or development agenda. If one heard and read the strategies and analyses, victory depends on how many castes are with you on the one hand and how many Muslims on the other. The underlying assumption was that people belonging to a particular caste and religion (Islam) were all monolithic blocks and would vote for parties irrespective of what they said and did. Mayawati, the BSP supremo, thought that with the support of Dalits, Muslims and Brahmins she would win and Akhilesh took the view that Muslims and Yadavs would ensure his victory.
However, all these features have been made irrelevant by Modi. In other words, the conventional barometers to study elections have outlived their utilities. Modi has proved the limitations of the often lauded identity politics of caste, creed and region. As in the 2014 General Election, the results of this election have proved beyond any shadow of doubt that people have not voted on caste lines. And, it is a healthy development. Indian democracy will be much stronger if one votes as an Indian, not as a member of a particular caste or religion. Unfortunately the dominant sections within the Indian polity, and this includes the intelligentsia, glorify identity politics. For instance, if Yadavs, Muslims and Dalits vote as a block, they laud the phenomenon as consolidation for their respective rights. If somebody opposes this trend, he or she is branded as communal. In this sense, the latest round of elections has rejected this theory and proved that the emerging phenomenon could be durable.
If Modi has won, it is because of his promise of empowering or aspirational politics. He has appealed to the broad, a very broad spectrum of society. And those aspirations have nothing to do with religion, caste or any other identity. People wanted a change, a change for development and better future. In the process, they have rejected the systematic slanders (that continue even today, thanks to its sustenance by the mainstream media dominated by the so-called Left and liberals) that Modi is a deeply divisive figure.
In fact, there is a corollary to the above point:
It is that whether in India or abroad (see what happened in the United States), the electorate often sympathises with the "victim" of a negative and personalised hate campaigns.
The more you demonise Modi, the more sympathy he draws from people at the ground level. In fact, in my considered view if Manmohan Singh was able to renew a popular mandate in the 2009 General Election, it was to a considerable extent due to the personal attack he faced from his principal rival, BJP's LK Advani, that he was a 'puppet' and the weakest Prime Minister of India in history. Therefore, one is surprised why the Congress has not learnt this lesson and Rahul has preferred to follow Arvind Kejriwal in sparing no opportunity to ridicule Modi.
Finally, elections results today have proved that in this country of great diversities, there are spaces for leaders who have the nationwide appeal and who conduct a presidential-style campaign by travelling thousands of miles and addressing public meetings, even if these are for local or Assembly elections. In fact, Modi's has been one of the largest mass outreaches in India's electoral history. Modi's support-base cannot be judged strictly in terms of regional or identity politics. This base, if at all, can be judged vertically in terms of class, not of caste or creed or region. And in this class divide, it is obvious that poor, who are in much larger numbers, are with Modi.
In this sense, Modi can be compared with late Indira Gandhi, another lesson her grandson Rahul should realise this.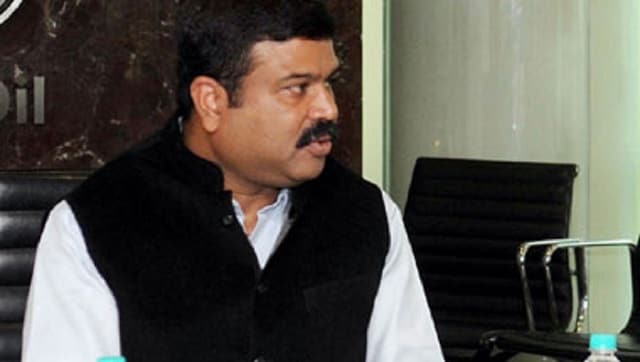 India
The minister's response came after the former Congress president called for the postponement of the NEET examination as many other examinations are scheduled around 12 September
India
M Shashidhar Reddy also suggested widening of a drainage system from Delhi airport's terminal three to Najafgarh to check flooding
India
At the time of admission, a non-refundable registration fee of Rs 200 will be charged, along with the programme fee for the first semester/year, unless otherwise specified