UP Election Results 2017: Scale of BJP's win gives cynical 'Muslim vote politics' a loud burial
If demonetisation has emerged as the boldest narrative, there have been other factors at play which made such a result (based on leads) possible.
The results are yet to come but based on trends at noon, BJP is all set to script the third-biggest victory in the history of Indian politics, and certainly BJP's biggest in Uttar Pradesh – India's most populous state that plays a pivotal role in national politics.
If demonetisation has emerged as the boldest narrative, there have been other factors at play which made such a result (based on leads) possible. The chief among this is the 'M' factor. Every discussion around the UP Assembly polls — in keeping with tradition — was centred around Muslim votes and how effectively and tactically will they vote to keep the BJP at bay. This discussion took for granted as axiomatic that a significant section of the Uttar Pradesh population (19.1 percent) not only will never vote for the BJP, they would do everything within their power to stop the saffron unit from coming to power.
The 2017 Uttar Pradesh Assembly poll will be also remembered as the day 'Muslim vote politics' was given a loud burial. BJP's performance makes three things clear, each equally important. One, Muslims refuse to be seen as mere 'votebanks' to be called upon whenever so-called secular parties need them to 'stop' BJP from coming to power. This is the reason why BSP's social experiment of a Dalit-Muslim combination remained a myth and the party is on course for a miserable failure. Two, Congress has not only failed, it has successfully pulled down the fortunes of alliance partner Samajwadi Party as it did during its alliance with DMK in Tamil Nadu Assembly polls. Three, BJP has been able to translate the positive mood generated by demonetisation into votes thanks to Amit Shah's booth-level mobilisation.
To elaborate upon the third point first, according to an article by Pranav Gupta and Rahul Verma of pollsters Lokniti-CSDS in Indian Express, Shah pressed into service BJP and RSS' grassroots machinery in a way so as to ensure that the Bihar debacle isn't repeated where the party lost despite garnering 34 percent of popular votes. According to the newspaper, "a team of 1,600 volunteers traversed the state and personally delivered a letter from Modi explaining the benefits of demonetisation to more than 2.5 lakh households every day. These volunteers (along with RSS machinery) were also responsible for identifying influencers in each village who were roped in as vote mobilisers. Their task was to get BJP aligned voters to the polling booths."
This amount of attention to detail ensured that structural lacunas do not interfere with the workings of a winning narrative. It is easy to ignore the contributions of party president Amit Shah, but he has proven that winning in an election is as much about groundwork as it is about influencing the voters through work or message or a combination of both.
Now, to return to the first point. It is evident that not only did Muslims break away from the politics of fear and scare-mongering done by the so-called secular parties like Congress, SP or the BSP, they have actually done something revolutionary. Leads show that BJP is ahead in 308 seats, including in areas where there is a predominantly Muslim population. What does this signify? It indicates that the saffron unit, forever labelled as anti-Muslim by its rivals and section of the media, has received a sizeable portion of Muslim votes – possible from youths and Muslim women.
This shouldn't surprise. Muslims are equal Indian citizens and they have risen above their community trappings and expressed interest in being an equal partner in the India growth story. This is the precise message that Narendra Modi had sent and the youths have responded to it. Interestingly, Muslim women too seem have been influenced by the progressive stance taken by the NDA government on triple talaq. Though entitled patriarchs from the community felt threatened by it and declared 'war' against BJP, a significant number of Muslim women have clearly defied their diktat.
Bear in mind that BJP's performance is despite the fact that the party did not have a single Muslim candidate whereas BSP had 97, a fact discussed endlessly on news TV. Results show that the electorate in Uttar Pradesh — including Muslims — are tired to the bone of this hackneyed tokenism. It is a travesty to think that a legislator elected by the people would work for his constituency based on caste or religious combinations. Why would the religion of a legislator matter when it comes to selecting or electing him? This perverted logic is the bane of Indian politics that has dragged us back by a few decades and the electorate — including Muslims — seems to have seen through the sham.
The second point, about Rahul Gandhi's ineffectiveness rubbing on to Akhilesh Yadav, is all too apparent. Congress has done well in Punjab, reclaiming power where former chief minister Captain Amarinder Singh-led the campaign – a man who is high on the 'dislike list' of the Gandhi family. This should tell the party at large, and its current and future allies where the problem lies with Congress. Given the scale of the defeat, it is debatable whether Akhilesh would have managed to win even if he was alone. But giving away 100 seats to a party which has no hold over the electorate would have certainly gone against the UP chief minister. No transfer of votes between allies have has also taken place.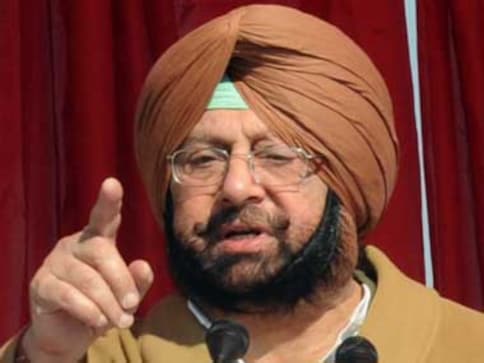 Politics
Amarinder, who was one of the Congress' powerful regional satraps, also said he had never experienced "this sort of interference ever as a chief minister"
India
The two parties has joined hands to fight the battle of the deprived, oppressed, backward, Dalits, women, farmers, youth and the weaker section, as per Samajwadi Party's Twitter handle
India
The former prime minister was admitted to the All India Institute of Medical Sciences (AIIMS) on Wednesday evening after he suffered from fever and weakness