UP Election Results 2017: Improvement on BSP's social engineering model takes BJP to dizzy heights
From 1993 to 2002 the state witnessed hung assembly, no party could breach the half way mark solely on the back of their traditional vote bank.
Trends are coming in and it is crystal clear that Uttar Pradesh has been 'MODI'FIED. The party may end up just short of its Lok Sabha 2014 tally of 337 assembly leads. It has been established that UP ko yeh saath pasand hai didn't take off with the crowd. In fact, SP is tied up with BSP at 22 percent vote share.
Though we can't take away credit from Modi's charisma and Amit Shah's hard work, the opposition too helped by scoring self-goals. We have always maintained that though history may not repeat itself in electoral politics, it does rhyme. Akhilesh and Mayawati seem to have forgotten the lessons learnt from their 2007 and 2012 spectacular victories.
From 1993 to 2002 the state witnessed hung assembly, no party could breach the half way mark solely on the back of their traditional vote bank. However in 2007 and 2012 people gave a clear mandate to BSP and SP. This was made possible as both these parties ushered a new era of 'inclusionary politics' trying to forge a rainbow coalition of caste groups beyond their traditional vote banks. BSP's vote share from Dalits, SP's vote share from Yadavs and Muslims and BJP's vote share from upper castes had peaked. Hence the urgency to look outside.
Resultantly, upper caste backed BSP attracted by their sarvjan rather than bahujan philosophy in 2007. It also attracted Muslims and Jats into its fold. It led to a 7 percent increase in vote share and helped reach the 30 percent mark required for victory.
"The party beautifully combined its coalition experiment with an ideological component; it sold its philosophical transition from bahujan to sarvajan, and the ideological shift from exclusionary to inclusionary," AK Verma wrote in his book Mayawati's Sandwich Coalition.
In 2012, SP led by young Akhilesh successfully replicated this model. The party won despite lower support from core vote bank of Yadavs and Muslims. SP was able to attract a section of Jatavs disillusioned by BSP and upper caste from BJP.
In 2017, BSP shunned its sarvjan strategy and openly gave a call to Dalits and Muslims to unite and vote for the party. She bragged about giving tickets to 100 Muslim candidates. They together account for 40 percent of the population and a 3/4th support could have pushed Mayawati through, their think tank felt. However, this pushed away other caste groups from BSP. Upper caste, OBCs left the party and jumped onto BJP bandwagon. Only towards the fag end of the campaign, she did reach out to Brahmins, but it was too late.
Akhilesh through the family feud was able to correctly position himself as the hope of youth of the state and enjoyed popularity across caste groups. He was seen as establishing his authority by weeding out corrupt and criminal elements from the party. However, his alliance with Congress gave a clear hint that party was hoping for a complete Yadav-Muslim consolidation. This too seems to have upset his non-core vote bank of upper caste and section of Dalits.
BJP, on the other hand, played its cards beautifully. It didn't offer a single seat to minority community as there was a heated competition between SP and BSP for the same, thus focusing on its hardcore Hindutva voters. It desisted from announcing a chief ministerial candidate, which was criticised enormously. BJP had won an election in Assam where it had announced a chief ministerial candidate while lost in Bihar where it didn't.
It resisted these pressures. This allowed the BJP to attract voters from all caste groups – core (upper, non-yadav OBCs) and non-core (Yadavs, Dalits). It replicated the sarvjan philosophy of BSP with sabka saath sabka vikaas and this clicked with voters.
As I write, BJP has recorded 39.7 percent vote share in state polls versus 42.6 percent vote share in Lok Sabha meaning it has largely held onto its support base. The loss in vote share vis-à-vis central election in only 7 percent compared to 20 percent of the average of ten states which went to polls after Lok Sabha (2014-2016).
We do not have caste wise support yet, only Today's Chanakya exit poll released that data. Since its vote share prediction of 42 percent is nearest to the actual vote share of NDA as of now 41.3 percent (BJP+Apna Dal+SBSP), we can safely assume its numbers are correct. It shows BJP/NDA is holding onto its Yadav, Dalit support and OBC support.
| | | |
| --- | --- | --- |
| Caste | 2014 Lok Sabha (CSDS) | 2017 Vidhan Sabha (Chanakya) |
| Yadav | 27% | 25% |
| OBC | 60% | 61% |
| Dalits | 29% | 32% |
On the other hand, BSP is expected to get only 9 percent forward caste vote in this election vs 15 percent+ in 2007 and only 13 percent OBC votes vs 30 percent in 2007.
On the other hand, SP is expected to get only 11 percent Dalit vote in this election vs 15 percent+ in 2012, lesser upper caste support and only 18 percent OBC votes vs 26 percent in 2012.
To sum up, BJP which couldn't breach the half way mark in 1993 and 1996 despite 33 percent vote share, took inspiration from BSP model of 2007, broadening its forward caste base to include OBCs and Dalits, replicating the same successfully in 2014 as well as 2017. Mayawati and Akhilesh need to learn from this mistake as they can't win the state solely on the back of support of anchor vote segments.
The writer is an independent political commentator, co-author of 'Battle of Bihar' and can be reached on twitter at @politicalbaaba.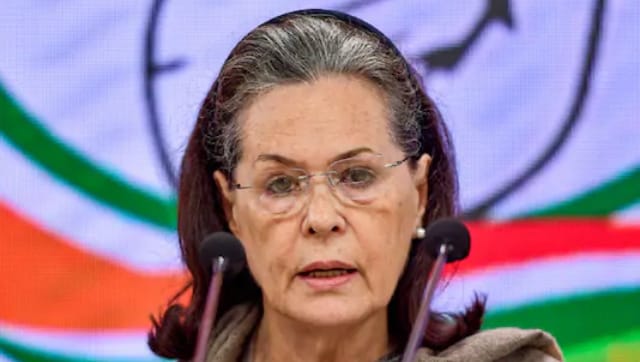 Politics
In her opening remarks at the CWC meeting, interim chief Sonia Gandhi said she is a full-time and hands-on party president and there is no need for leaders to speak to her through the media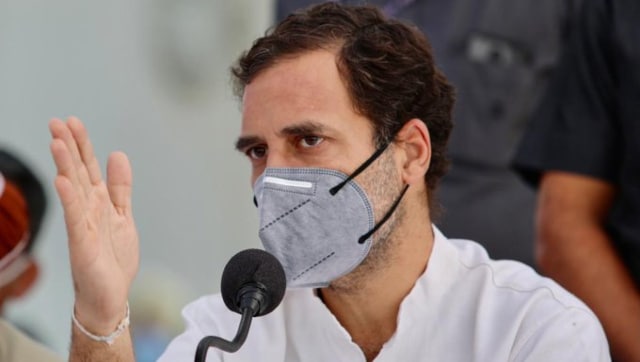 India
The Congress leader also targeted the government over Indian Army Chief General MM Naravane's "China was here to stay" remark in the context of stand-off in eastern Ladakh
Politics
In the two decades that Narendra Modi has been in public office, first as chief minister and then as prime minister, he has established his vision of development for all