UP Election 2017: With SP-Congress alliance going strong, BSP, BJP rework poll strategies
With the SP-Congress alliance going strong after initial hiccups, rival parties like the BSP and BJP have been forced to rework their strategies in western Uttar Pradesh, where Muslim voters are a major force to reckon with
Lucknow: With the Samajwadi Party-Congress alliance going strong after initial hiccups, rival parties like the Bahujan Samaj Party (BSP) and Bharatiya Janata Party (BJP) have been forced to rework their strategies in western Uttar Pradesh, where Muslim voters are a major force to reckon with.
Western UP has 140 Assembly constituencies spread over 26 districts that go to polls in the first two phases, on February 11 and 15.
BSP, which was expecting a cakewalk in the wake of internal feud in the Samajwadi Party, to provide a strong alternative to BJP, got a blow with the coming together of the two young faces of Indian politics — Akhilesh and Rahul — who do not have any previous record of hobnobbing with the saffron party.
To target the Muslim-Dalit votebank, BSP fielded has fielded as many as 50 Muslim candidates in the first two phases. However, with the coming together of SP and Congress, the community got an option to choose between the two dispensations, sending BSP knocking the doors of Muslim leadership and drum up the Muzaffarnagar riots issue with renewed vigour.
The fact that Muslims are important for SP as well can be seen in the party fielding Muslims on 42 of the 140 western UP seats. Interestingly, 28 seats in the first two phases will see both BSP and SP fielding Muslim candidates.
If the Mayawati-led party is focussing on providing a "riot-free" and "crime-free" state upon coming to power, the SP-Congress alliance is reopening the pages of BSP's history, especially its alliance with the saffron party. "Can the community ever pardon Mayawati for 'falsely' implicating 43 youth on terror charges during her regime, which is yet to be proved?" posed a Samajwadi Party leader.
BSP is also out to tar Akhilesh Yadav as "anti-Muslim" with the new entrant in the party Afzal Ansari, brother of mafia-turned-politician Mukhtar Ansari, recalling a statement by Mulayam Singh Yadav in this regard that Akhilesh was working against the interest of Muslims. Ansari has resolved to campaign all over the state against the "anti-Muslim" Akhilesh.
Perhaps it was the importance of Muslim votes that SP showed least interest in allying with the Chaudhary Ajit Singh-led RLD, primarily a party with a Jat vote bank. It was Jats versus Muslims during the Muzaffarnagar riots and Akhilesh Yadav was not interested in aligning with the perceived "oppressors" of the community, said SP insiders.
BJP, on its part, hopes for polarisation of Hindus in reaction to the possible consolidation of Muslims behind the SP-Congress alliance. With pro-Hindutva leaders of the ilk of Hukum Singh, Sangeet Som, Suresh Rana, Sanjiv Balyan, Yogi Adityanath and
Ramchandra Katheria leading the campaign and the issue of Hindu migration in the western region finding mention in BJP
'Sankalp patra' (manifesto), the party is expecting a consolidation of Hindu votes like in the 2012 elections when it won Kairana, Saharanpur Nagar, Thana Bhawan, Bijnor and Noorpur in the face of division of votes between two Muslim candidates.
"BJP is clear that it will not get support among Muslims and knows that Hindus will finally come behind them. Though
Muzaffarnagar has long been done, migration is a recent issue and a reality highlighted by his party," a BJP leader said.
The party's concern is to check any division in Hindu votes on seats where no mainstream party has fielded Muslims or there is strong Hindu candidate against a BJP nominee. There are as many as 110 seats where both BJP and the SP-Congress alliance have fielded a Hindu candidate.
BSP is also banking on the Mayawati regime providing a communally safe atmosphere during which the three-judge bench of the Allahabad high court pronounced its decision on the contentious Ram Janambhoomi-Babri Masjid title suit in 2009 when the entire country was put on high alert.
It is also highlighting the condition of the community which relied on Congress for 50 years and on SP for more than two decades. In the 2014 Lok Sabha elections, BSP was relegated to third slot in Saharanpur, where Congress leader Imran Masood
had emerged second because of overwhelming Muslim support — as well as in Kairana, Sambhal, Moradabad and Bijnor, where SP consolidated its support among Muslims.
Find latest and upcoming tech gadgets online on Tech2 Gadgets. Get technology news, gadgets reviews & ratings. Popular gadgets including laptop, tablet and mobile specifications, features, prices, comparison.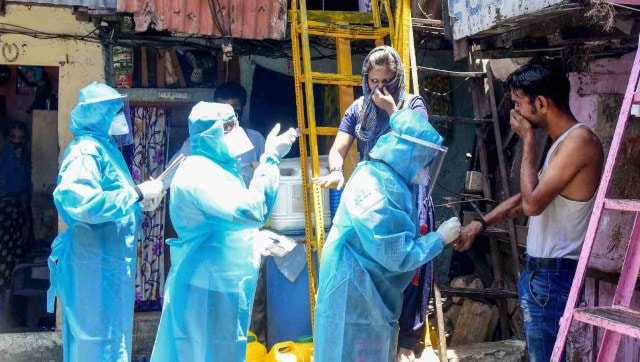 India
According to the state government, the number of active cases is now at 43,654, while 63,402 people have been discharged from hospitals after treatment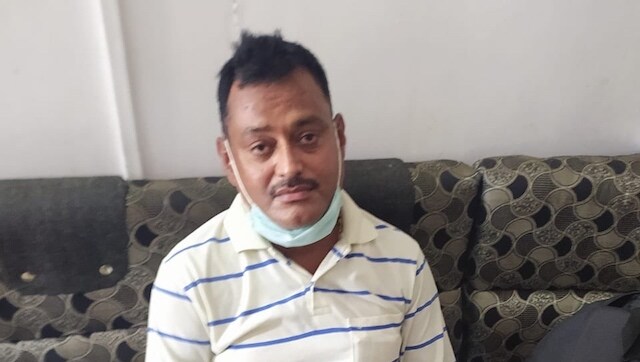 India
A fresh application alleged "fraud of high magnitude" practised by all stakeholders responsible for appointing Justice BS Chauhan on the judicial commission.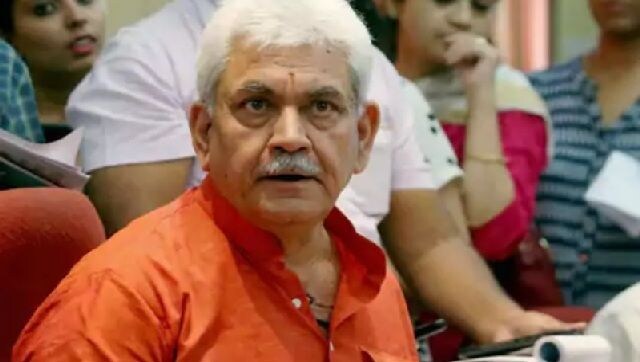 India
Sinha was a minister in Prime Minister Narendra Modi's government between 2014 and 2019