UP Election 2017: With caste identities blurring, social media influences are high among first-time voters
At the Samajwadi Party office in Lucknow's Vikramaditya Marg, a section in the vicinity is dedicated to the social media team.
"The social media campaign is voluntarily conducted by our supporters. They are doing it on their own and they would not speak to the media," said an office bearer of a regional political party. "Please take a look around our social media centre," said one affiliated with another regional political party. "I will explain how our team works."
For anyone who is following the high profile, tempestuous Uttar Pradesh elections, it is not difficult to figure out the two political parties in question here.
At the Samajwadi Party office in Lucknow's Vikramaditya Marg, a section in the vicinity is dedicated to the social media team. Secluded from the bustling main campus of the party office, the social media team operates with their building being a good two minutes by foot. In four rooms on the first floor of the building, more than 50 people spend 18 hours of their day gazing at TVs or computer screens with earphones plugged in.
"The idea is to run a synchronised campaign, to drive home the message to the voters," said Aashish Yadav, a former BBC employee, who is running the show. He is joined by Manoj Yadav, songwriter of films like Raees, Piku and Azhar, who has penned campaign songs. Gozoop CEO Ahmed Aftab Naqvi is the chief digital strategist and Anshuman Sharma, fellow from Harvard University, is handling research. "We reach around 25-30 lakh people in Uttar Pradesh on a daily basis through WhatsApp, Twitter, YouTube and Facebook. WhatsApp gets most traction. It is the easiest to operate. Twitter is least penetrating."
There are close to 10 people monitoring the news and social media to keep an eye on the prominent handles. "We counter the critical commentary with facts, depending on the stature of the leader," said Aashish. "If Modi or Amit Shah say something, we respond. In case of Ravi Shankar Prasad, or say Shahnawaz Hussain, we let it go."
On the other hand, Mayawati's OSD Pawan Sagar was unwilling to accept the importance of social media. "Ours is a cadre based party and we believe in direct communication," he said. "We do not need social media to form the government."
When BSP workers first ran a seemingly synchronised campaign in November, it attracted a lot of eyeballs. Tweeting party statements, doing Facebook live on the speeches made by party leaders, propping pages on Facebook of the prominent members of the party…it seemed to indicate Mayawati is moving with time.
"Behen ji ko aane do," a slogan was made viral on social media along with Mayawati's photograph. The slogans highlighted the problems of law and order, education and so on. The party even recorded a campaign song, which Kailash Kher sang. After the first phase of polling on 11 February, the party workers upped their game further. "Chor-chor mausere bhai", a jibe at the Samajwadi Party-Congress alliance, "phisal gaye to har har gange", highlighting the BJP's return to Hindutva, and a few such attractive slogans went viral. Newspaper reports quoted Afzal Siddiqui, son of a senior BSP leader Naseemuddin Siddiqui, as the mind behind the social media campaign. "We realised our mistake and after discussing it with behenji, we turned our focus to it," he told The Times of India.
However, Sagar said the volunteers are doing their thing without Mayawati's directives. It is no secret that Mayawati did not believe in social media, and if they are using it now, it suggests she has been forced to move on with times. But acknowledging that would mean conceding an error in judgment, perhaps the reason behind the BSP's line of narrative.
Rajya Sabha member Ashok Siddharth, for example, reportedly said he does not operate his Facebook page with over 11,000 likes and it could be started and run by party supporters. Aashish Yadav, on the contrary, did not fail to mention that Akhilesh Yadav operates his Twitter and Facebook accounts himself, clearly indicating the difference in approach of the two regional parties towards social media.
There are close to 25 lakh first-time voters in Uttar Pradesh this time. With commentators saying the caste identities among the youth are being gradually blurred with education, the first-time voter could potentially swing the election. "Social media is a very effective tool to tap youngsters," Aashish said. "We have managed to reach 90 percent of those with access to social media across the state."
The BJP first used social media extremely effectively in 2014 general elections. It was a catalyst in the young voter gravitating towards Narendra Modi. The Samajwadi Party's strategy seems to be inspired by the BJP's success. However, Aashish denied it. "It is true the BJP used it efficiently in 2014," he said. "But in 2012, Akhilesh Yadav had made "umeed ki cycle" viral on social media. Therefore, BJP could have been inspired by him."
Then why did their campaign come alive only in late 2016? "When we thought we had done enough work to show for, we decided to go full-fledged. We do not indulge in negativity," said Aashish, as he showed around their social media centre, or as they call it, war room. The team – most of which, Aashish said, is not charging a rupee including him – hardly looked up or moved their eyes away from the screen as the two of us engaged in a conversation. "Yeh ek tarah ka Yuddh hi hai. Sabki aahuti lag rahi hai yaha," he said.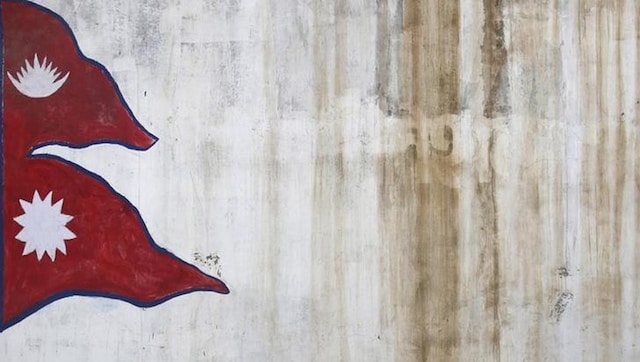 World
Budget Holiday means the Government of Nepal is unable to spend from the State treasury. This is probably the first time in Nepal that government expenditures are likely to be suspended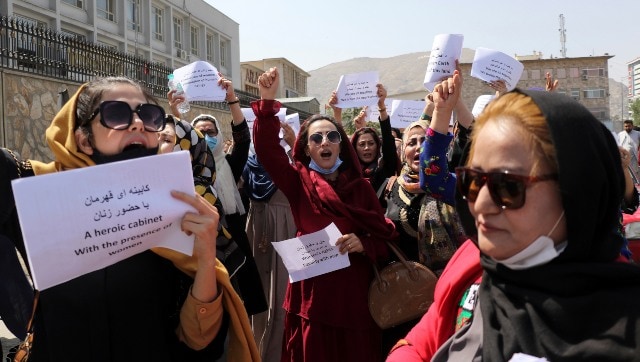 World
Recent controversial comments by Taliban leaders, like that of Hashimi, have exposed the Taliban's true nature as it ignores women, who make up half of the population of the war-torn country
India
CPEC is a part of China's most ambitious project 'Belt and Road Initiative', aimed at renewing the country's historic trade routes in the coastal countries of South-East Asia