UP Election 2017: Why Akhilesh Yadav makes his performance the big talking point
During the 2012 assembly election campaign, Akhilesh had promised 22 hours power supply in rural areas.
Kaam Bolta Hai, goes the catch line for the Akhilesh Yadav-led Samajwadi Party. Not many politicians would face elections with that kind of a claim. They expose themselves to hard scrutiny if they do and the result is rarely flattering. It requires remarkable self-assuredness. From his demeanour, Akhilesh does not appear to be lacking any of it. The last time we had someone talking with such confidence was candidate Narendra Modi before he became prime minister.
Assessment of performance is highly subjective, driven mostly by political inclination. But it is the popular perception that matters. Akhilesh scores big on that count. Speaking to people from different parts of the state one gets the impression that he has not been a disappointment though he could have done better, particularly in the area of law and order.
"Yes, he has done good work," says Rajkumar, a BJP supporter and a tea stall owner in Bijnor. "He is also a decent person. So when he claims that he has done good work we believe him," he adds. However, he makes it clear that he won't vote for Akhilesh. "We are BJP voters," he explains.
"No, nothing much to complain about. He has fulfilled many of his poll promises. Laptops have been distributed, there's a helpline to handle cases of harassment against women, you have the Samajwadi Pension Scheme and there are roads in rural areas and Agra Expressway. But you must understand the level of expectation from leaders is pretty low in the state. By that standard, he has done okay. But Mayawati had done better," says a former bureaucrat who would not like to be named.
Mohammad Aslam, a petty businessman in Meerut, makes it a point to mention the availability of electricity. "It was pretty bad earlier. We used to have power around three to four a day. But these days we have electricity almost 24 hours a day." Not many in rural areas would agree, though. The situation is bad there despite the government's claim otherwise. For those not in the know, Uttar Pradesh is one of the major power deficient states in the country.
During the 2012 assembly election campaign, Akhilesh had promised 22 hours power supply in rural areas. He has not delivered fully on it. Power theft is rampant and he has been rather supportive of it rather than cracking down on people indulging in it. Power sector debt stands at more than Rs 50,000 crore.
"In Bijnor, we get power for 22 hours," says Shamshad Ahmad, a self-confessed SP supporter. "But in dehat areas power is available for around 10 to 12 hours. It was worse earlier."
Law and order have always been a problem with the SP rule. And he seems to have done poorly on this front. "But when was law and order not a problem in Uttar Pradesh. It is a big state," says taxi driver Debendra Yadav, a resident of Etawah. "At least he is accessible as a leader and talks of tackling problems honestly. Mayawati is better when it comes to handling goondas but overall Akhilesh is good," he adds.
His supporters rattle off many of his achievements: infrastructure projects such as Lucknow-Agra Expressway, Lucknow Metro, rural roads, hospitals and IT townships; social security to 45 lakh families under Samajwadi Pension Scheme, Kanya Vidyadan Yojana for higher education of girls, a dedicated helpline for women among others. Ease of doing business in the state has improved, they would claim. There are doubters but the outlook, in general, is positive under Akhilesh.
He realises he cannot be called a non-performer or someone indifferent to development. He can well make it his talking point, his unique selling proposition. He has identified with the youth and a slogan like Kaam Bolta Hai works well with them. But beyond all this, it requires courage to stand before people and demand 'vote for me because I have performed'. The Generation New has arrived in Uttar Pradesh.
World
By extending support to the Volodymyr Zelensky government, America hopes to clear doubts of whether it is ready to uphold its commitments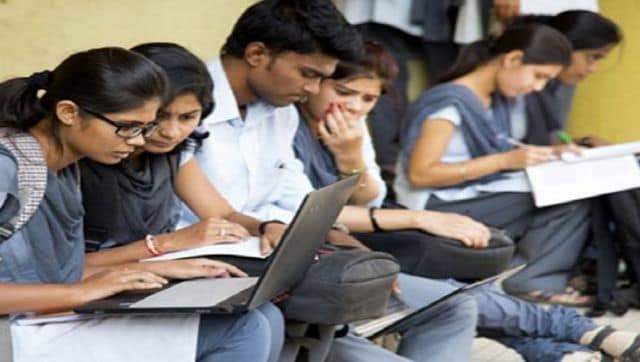 India
As per the schedule, the Andhra University in Visakhapatnam is all set to hold the AP ICET 2021 exam on 17 and 18 September.
World
Australia's submarine upgrade was a response to China's takeover of the South China Sea, aggressive bullying of Australia and intimidation of Japan and Taiwan, said Peter Jennings.