UP Election 2017: SP, BSP lose edge as ghosts of demonetisation fail to terrorise voters
It seems that the ghosts of demonetisation have failed to terrorise voters of Uttar Pradesh in the ongoing the Assembly elections in the state.
It seems that the ghosts of demonetisation have failed to terrorise voters of Uttar Pradesh in the ongoing Assembly elections in the state, turning the electoral tide in favour of the Bharatiya Janata Party (BJP).
The results of the Brihanmumbai Municipal Corporation (BMC) election in Mumbai also point towards this shift, proving that the grassroots voters in the country – perceived to be the biggest victim of Prime Minister Narendra Modi's note ban – have trashed the opposition's claims that demonetisation has jeopardised the country's economy and public life.
At the same time, political parties opposing BJP have failed to capitalise on the 'demon' that emerged out of demonetisation. Except for using 'note ban and its ill-effects' as a narrative in public rallies, opposition parties couldn't build up on the issue, which seemed to have lost relevance amongst the common voters in Uttar Pradesh. Barring a few, the majority were not interested in discussing the demerits of the note ban.
In the 53 Assembly seats, including 19 in Bundelkhand, where the fourth phase of polling took place on Thursday, if there was no clear Modi wave, or Samajwadi Party (SP), Bahujan Samaj Party (BSP) predominance; then there wasn't an anti-demonetisation wave either. Everything boiled down to caste factor alone.
The picture is similar in other parts of the state as well. Only political leaders are desperately trying to push the note ban issue in public rallies with hackneyed statements – be it Uttar Pradesh Chief Minister Akhilesh Yadav, Congress vice-president Rahul Gandhi or BSP supremo Mayawati.
The rhetoric, more or less, revolves around these few statements:  
"Modiji ne sabko line mein laga diya (Modiji made everyone stand in a queue)."
"Pradhan Mantri ji ne gareebon ko, kisano ko, unke khud ke paison ke liye ghanto bank ki line mein khada kar diya (Prime Minister made the poor, the farmers, stand in bank queues for hours to get their own money)."
"Note badalne ke chakkar mein, line mein khade khade, kai logon ki maut ho gayi (Many people died while standing in queue to get their currency notes exchanged)."
This disparity between the leaders' agenda and the public response raises a few pertinent questions:
What was the impact of demonetisation at the grassroots level?
"The effect of the note ban among farmers and labourers was not much. It was the rich, with lots of unaccounted cash in hand, who faced the wrath of demonetisation. They used labourers to get their banned currency notes deposited in banks or get them exchanged. During the ongoing election, nobody is bothered about the note ban issue and it's the political parties who are using the rhetoric to prevent voters from voting for the BJP," Jhansi-based journalist Santosh Pathak remarked.
"The poor man, who was not affected by the note ban, is however angry at the fact that the rich people and the politicians successfully got their unaccounted money exchanged by circumventing the rules imposed after demonetisation,"
"The general public is well aware of the facts. During the last four phases of polling, we have seen that every issue boiled down to religion, castes and sub-castes," Pathak said.
Jawahar Lal Rajpoot, a farmer-activist, contesting from Jarotha as a BJP candidate, said, "Initially, there were some difficulties, but they got over in about two weeks. The fact is that small farmers hardly have any cash on them, so it's not them but those with black money who faced problems. Black money hoarders, including many politicians, created this myth of the suffering farmer."
Why note ban failed to become a major poll issue?  
Contrary to popular belief and perception that poor people, labourers and farmers had to stand in long queues in front of banks for hours to deposit their banned currency notes or get them exchanged, the ground report reveals otherwise.
Firstpost spoke to a large section of people across Uttar Pradesh to know why the SP-Congress alliance and BSP had failed in using the note ban as ammunition against the BJP.
"Public sab jaanti hai, aur yeh neta unhe bewakoof na samjhe (Public knows everything and these leaders shouldn't take them for granted). Despite RBI circular to help farmers, the local banks, especially Allahabad-UP Gramin Bank failed to provide cash to farmers. It's because these bank branches ensured to disburse large sum of cash to rich and powerful people of the area, and not to farmers. Everyone has understood that demonetisation move was not bad, but it was the functioning of bank branches that gave the move a bad name," quipped Brahmadutt Pandey, a farmer from Atharra in Banda district of Bundelkhand.
"The local banks should be taken to task for improper implementation of RBI orders. But, on the other hand, the local banks situated in villages and tehsils can't do much as they have to listen to local MLAs and political heavyweights. These people withdrew new banknotes in large amounts and the poor failed to get any money," Amrendra Sinha of Kanpur said.
If farmers and labourers had suffered due to note ban, why are they unmoved by the issue?
"Immediately after the note ban was announced, the local market where daily wagers gather in the morning was almost empty, for nearly a month. The daily wagers were hired by builders and many politicians to stand in bank queues to exchange old notes for them. They were paid Rs 500 per day and at some places 5-10 percent was paid as commission for the job. So, the queue that these SP, BSP and Congress leaders are referring to, actually belonged to these rich and mighty. Even the SP MLA from Jarotha, Deep Narayan Singh Yadav, got labourers from adjoining districts and provided food and shelter to them for almost a month, so that they could stand in queue on his behalf," alleged Sachin Chaturvedi, an entrepreneur from Jhansi.
An Allahabad-based jeweller, on conditions of anonymity, said, "If the note ban has really impacted anyone, it's these politicians. That evening when the prime minister announced it, these politicians rushed to the jewellers with huge sums of cash and bought gold in large quantities. And, now these politicians are claiming that the poor and the farmers were worst hit by the move. They can't fool voters anymore by creating a false perception," Chaturvedi said.
With four out of seven phases of polling already over, without any visible impact of demonetisation, it's unlikely that the 'demon' of 8 November, 2016 will have any impact on the remaining three phases as well.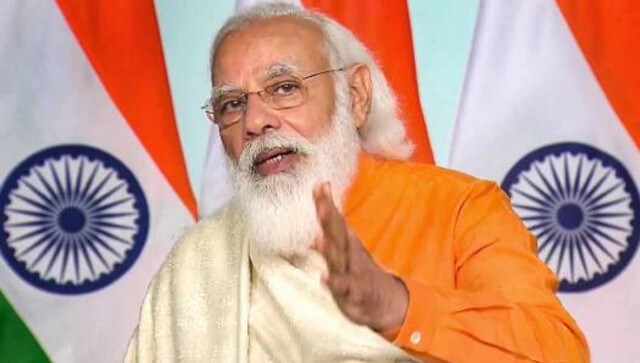 Politics
BJP President JP Nadda extended his congratulations to Modi for completing 20 years in public office, saying that as "a 'Pradhan Sevak', he has made India a global power
India
For more than 70 years now, when it comes to Hindu rights and the administration of Hindu institutions, including temples, laws have been lopsided against Hindus and in violation of the Constitution
Politics
In the two decades that Narendra Modi has been in public office, first as chief minister and then as prime minister, he has established his vision of development for all