UP Election 2017: Shah Imam Bukhari backs Mayawati, but will his approval split Muslim vote?
From Akhilesh's camp, the message was loud and clear: Don't overtly stress on the Muslim factor and don't make any sensitive statements that could communally surcharge the election atmosphere, which could end up in reverse Hindu polarisation.
Hours after the Shahi Imam of Delhi's Jama Masjid, Syed Ahmad Bukhari, blasted the Samajawadi Party-Congress coalition in Uttar Pradesh, and urged Muslims to vote for Mayawati's Bahujan Samaj Party instead, a mildly aggressive gathering of hundreds of young men from the community thundered, "Dekho dekho kaun aya, sher aaya, sher aaya (Oh, look who's here, the lion is here)."
Their body language clearly suggested that the sher they were referring to was their hero, both as a leader and as a rock star performer. The announcement that he had finally arrived resulted in a commotion, with everyone pushing, pulling, vying to catch a glimpse of the one man they were waiting for — Assaduddin Owaisi, Hyderabad Lok Sabha MP and chief of AIMIM.
Owaisi is known not to mince his words; he arouses passions, and he hits hard, not just at Prime Minister Narendra Modi and BJP but also at the supposedly "secular" parties — Congress, SP, BSP and religious leaders who issue oral fatwas to guide Muslim voter preferences. At Amroha on Friday, he blasted one and all, made the crowd lustily cheer for him and clap for every punchy sentence of his powerful oratory.
Amroha has a special significance for Muslims, for the simple reason that around 65 percent of the electorate in this Assembly constituency are Muslims. There couldn't be a better place for leaders and students of politics to understand the community's political preference. Owaisi was making his political debut in Uttar Pradesh, and Amroha was the most important stopover for him.
Muslim domination in Amroha can be assessed from the fact that 10 out of the constituency's 13 candidates are Muslims. The incumbent MLA, SP's Mehboob Ali, a minister in Akhilesh Yadav's government — as also BSP's Naushad Ali, RLD's Salim Khan, AIMIM's Shamim Ahmed and Peace Party's Mohammad Rizwan are all Muslims, as also are ministers in smaller parties. BJP's Kunwar Singh Saini is one of only three Hindu candidates from Amroha.
A few hundred meters from Owaisi's rally venue, near Ghodewale Hakim, stood a group of men, all from the same community. They too were engaged in an impassioned discussion about the Imam's public call to vote for Mayawati. This call — and another political somersault — had surprised them. They had a worry, same as the one they had for Owaisi, that this could create some confusion in the minds of voters in the community. For them, Akhilesh was the new hero, and he needed to win these elections, not just to get one more chance to put the state administration on track, but also as a powerful counter to Narendra Modi's onward march. Bukahrai's appeal and the possibility of a split in Muslim votes had angered them.
It was also time to make a comparison in varied political strategies adopted by the two powerful political rivals of Uttar Pradesh: Akhilesh and Mayawati.
From Akhilesh's camp, the message was loud and clear: Don't overtly stress on the Muslim factor and don't make any sensitive statements that could communally surcharge the election atmosphere, which could end up in reverse Hindu polarisation. They keep marshalling election statistics from the 2014 Parliamentary elections, when SP-BSP candidates lost despite garnering the highest ever number of votes.
This time, all Mullahs and Maulvis aligned to SP and Congress have been advised to keep their mouths shut and not speak in public, least of all to the media until the elections are over. Nawazuddin, a businessman in Amroha Bazaar, hails Akshilesh for showing an "unmatched maturity" for not directly appealing to Muslims.
Hasan Shuja, another influential resident of the area, said, "I'd never seen anything like this before. The community is praising a leader who's seeking our votes, because he's not openly appealing or talking about Muslim interest. We know he's on our side, but that's not something either him or we need to talk about publicly. In 2014, we saw how public speeches could impact elections and we won't let it happen again."
He contrasts Akhilesh's approach with Mayawati's. The BSP chief is openly wooing Muslim voters and religious leaders. Two days ago, the Rashtriya Ulama Council, which had come up as an umbrella body for Muslims candidates, withdrew all names and called upon its supporters to vote for Mayawati, calling her the protector of their interests. A day later, Shahi Imam Bukhari blasted and ridiculed Akhilesh and also gave a supportive call for Mayawati.
Imam Bukari has special notional importance among Muslims: Bukharis' ancestry is traced directly from Prophet Muhammad. Their forefather Syed Abdul Ghafoor Shah Bukhari was sent here by the Shah of Bukhari in Samarkand on request of the then Mughal emperor Shah Jahan in the early 17th century.
Though still a revered religious leader, Shahi Imam has lost his credibility as a leader who could guide political community sentiments. In the last Assembly election in 2012, he was openly with the Samajwadi Party, holding joint press conferences with Mulayam Singh Yadav, seeking a ticket for his son-in-law Omar Ali Khan, from Saharanpur's Behat constituency. Khan lost the election but Bukhari succeeded in him getting a back door entry as an MLC from UP's legislative Assembly.
In the 2014 Parliamentary election, Bukhari drove to Congress president Sonia Gandhi's residence, and after having discussed politics with her, he urged Muslims to vote for Congress to defeat the communal BJP.
In the 2015 Delhi Assembly election, Bukhari issued a public appeal asking Muslims to vote for the Aam Admi Party, but was ridiculed by Arvind Kejriwal and his party. Kejriwal feared that if he did not counter Bukharis' appeal there could be a Hindu polarisation wave favoring BJP.
In 2004, Bukhari had even favoured Atal Bihari Vajpayee and BJP over the Congress. He is now hoping to act as a force multiplier for Mayawati. His words against Akhilesh are like dialogues from a masala Hindi film: "Jo apne baap ka nahi ho saka, wo pradesh ka kya hoga."
Even if his words don't have many takers, Bukhari is a headline maker. His words have, however, unleashed a debate among the Muslim community.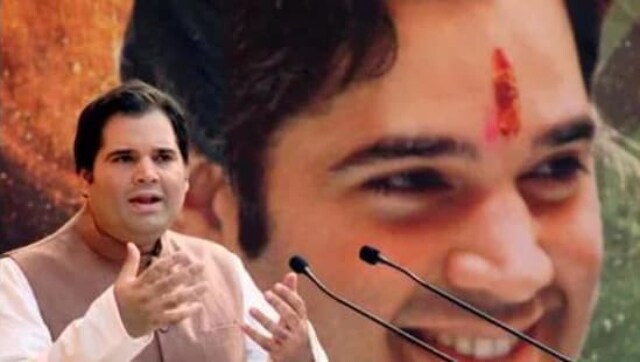 India
Gandhi has been sympathetic to the farmers' cause over their protests against three agricultural laws and often tweeted in their support
Politics
By opposing the farm reform bills, in Punjab every political party started a contest to appear as a bigger messiah of the middlemen lobby and rich farmers
India
Sumit Jaiswal, a resident of Ayodhyapuri, identified himself as a BJP worker, has been arrested