UP election 2017: Rajnath Singh mocks Akhilesh Yadav, Rahul Gandhi on a day of marathon rallies
Union Home Minister Rajnath Singh minced no words to ridicule Rahul Gandhi's khat sabhas while taking potshots at Uttar Pradesh Chief Minister Akhilesh Yadav for being controlled by his father and Samajwadi Party chief Mulayam Singh Yadav.
Mukya Mantri kahten hain ki papa ne kaam nahi karne diya, chacha ne kaam nahi karne diya, toh app chief minister hi kyon bane rahe, knon bane rahe paanch saal…yani chhit bhi meri aur pat bhi meri aur anta tere baap ka (Chief Minister says that papa Mulayam Singh Yadav did not allow him to work, uncle Shivpal didn't allow him to work, then why did you become chief minister and keep occupying chair for five years? This means heads I win, tails I win and even the coin is of my father). Hearing Home Minister Rajnath Singh's usage of rustic lingo at a public rally in Tarabganj in the underdeveloped district of Gonda in Uttar Pradesh, the gathered audience cheered him wildly.
Rajnath Singh's words were also sarcasm-laced on Akhilesh Yadav's catch phrase kaam bolta hai. He went on seeking a response from the crowd on road, water, electricity, jobs, farmers' condition, schools etc. and concluded that the chief minister should understand that kaam bolta nahi kaam dikhta hai (Work doesn't speak, it's seen). When the home minister asked "who benefitted", someone from the crowd said, "Akhilesh Yadav is the one who has benefitted." Soon a roar of laughter from the audience followed.
He then used another crafty Hindi usage, which apparently touched the core of the hearts of audience — hamari sarkar aane dijiye kalam nok aur sayahi ki ek boond se kisano ka karj maaf ho jayega (Let our government come to power then by the stroke of the nib of a pen and one drop of ink we will write off loans of the farmers). Singh also went on to gather feedback from the crowd on demonetisation.
Singh smartly used the names and deeds of Atal Bihari Vajpayee and Narendra Modi in public rallies. He knows that even today there are sections of people, Brahmins in particular who remember Vajpayee very fondly. As it is Modi is the principal vote catcher of the BJP whose popularity continues to be high.
At another rally at Sahjanwa in Gorakhpur, his 67th in his current campaign tour, he asks point blank how farmers rate his work in the state for the welfare of their community and agriculture. Older ones in the crowd raise hands in approval. Flying in a chopper he did five rallies on Wednesday spread in four districts of Gonda, Gorakhpur, Sant Kabir Nagar and Sultanpur.
To raise nationalistic fervor among the electorate and by consequence favourable inclination for BJP, he talks at length about Pakistan, its attitude and how he and his government are dealing with an errant neighbour. Reference of surgical strike gets roaring approval. He says it's important to talk about nationalism and nationalistic issues in a state assembly election. Nation building should be at heart of every person.
Singh minced no words to ridicule Rahul Gandhi's khat sabhas. "I have heard meetings in auditoriums, halls, and fields but had never heard of meeting on khats. Khat is meant to eat and sleep but Rahul has his own wisdom. Four months before the battle Rahul caught hold of a charpoy. Then he became a pillion rider on the carrier of a bicycle, that too on the bicycle which was already punctured by Mulayam Singh Yadav," he said.
Singh has seen many elections, done many rallies over the years and assessed crowd response. The response he is getting from the crowd is adding to his enthusiasm. He finds crowd response encouraging. Back in the crowd, a group of young boys said they will vote for Modi. To them, Rajnath Singh appeared to be a most decent politician who had the right abilities and aura to lead the state. How about Akhilesh, this writer asked them, pat came response from one of the boy jaisi karni waisi bharni (As you sow, so shall you reap). For them, it was time for Akhilesh to go. But are they saying this because they were participating in a BJP rally or were BJP supporters in any case? Another boy replied: "We turned Modi supporters in 2014 and continue to be so. The state has seen enough of Mayawati-Mulayam and Akhilesh, this time the BJP should get a chance. We would like to see what it does. What it means if the centre and state both are ruled by the same party."
From the dais, Singh gave a war cry, "We are not seeking votes by fooling people. we are seeking them meeting everyone in the eye." The Union home minister warned that the criminals and the corrupt no matter in whatever position they are won't be spared and get jailed.
Singh is the tallest BJP leader in the state, he has been the state party president, chief minister, national party president and now the Union home minister. Before he starts from his home hundreds of party workers appear at his 4 Kalidas Marg residence in Lucknow. He does not disappoint them, even if he is only accepting greetings from most of them, reviewing party's prospects with some others and having quiet phonic conversations with senior party leaders on issues relating to strategy. He also has to perform his duties as the home minister.
Singh tells everyone that that 2014 has been a watermark in Indian history when for the first time a non-Congress government was elected with a full majority. "That wouldn't have been possible if Uttar Pradesh had not given 73 MPs to BJP. Another history, one of its own kind has to be made in this assembly election."
In his last rally in Sultanpur, Singh had to hurry a bit. His chopper has to land at Lucknow airport before sundown.
India
The former prime minister was admitted to the All India Institute of Medical Sciences (AIIMS) on Wednesday evening after he suffered from fever and weakness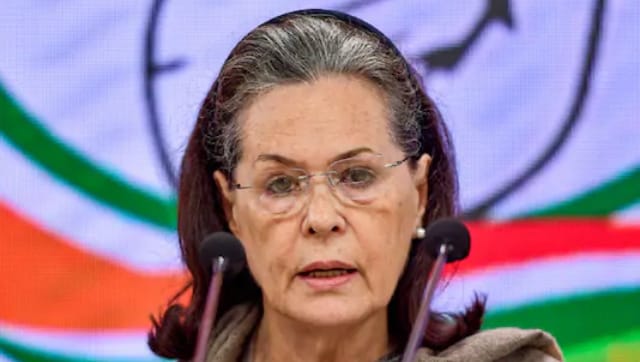 Politics
In her opening remarks at the CWC meeting, interim chief Sonia Gandhi said she is a full-time and hands-on party president and there is no need for leaders to speak to her through the media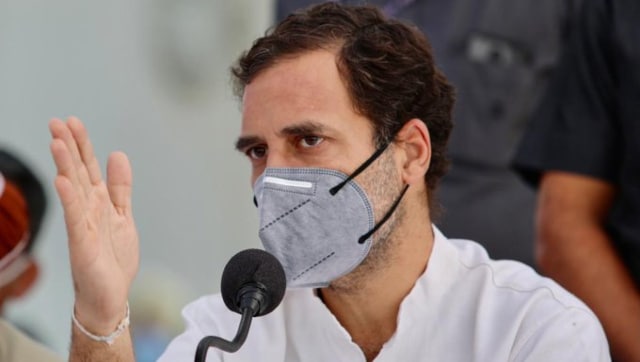 India
The Congress leader also targeted the government over Indian Army Chief General MM Naravane's "China was here to stay" remark in the context of stand-off in eastern Ladakh