UP Election 2017: Rahul's Raebareli rally falls flat, but Priyanka Gandhi saves the day for Congress
Those interested in trivia may consider noting down the number of times he took Modi's name. Every second sentence the Congress vice-president spoke began and ended with Modi's name, which took up most of the time as well.
The sight of a black helicopter flying high up in the sky over Uttar Pradesh's Raebareli town drew the crowds to the Girls Inter-Collegiate Ground. Rahul and Priyanka Gandhi were in town. A small ground, with about half its available space reserved for the helipad, was full. Curious onlookers had perched themselves on roofs of houses surrounding the ground.
For many of these people, it was for the first time in living memory that the Gandhi siblings were addressing a rally together in Raebareli. The town has historically been a Gandhi family stronghold, but Rahul and Priyanka had never done this together. Until today. It showed how much the upcoming Assembly election means to the Congress party.
In the 2012 Assembly election, Congress couldn't win a single seat from Raebareli. The picture does look admittedly shaky for the party again this time, and it's said to be one of the reasons why they delayed this Raebareli road show. "They were assessing the situation before exposing themselves," was the cryptic reply a local Congressman gave this correspondent, an hour before the rally was scheduled to begin.
The Inter-Collegiate Ground is located in the heart of Raebareli. It has been an impregnable fortress of sitting MLA Akhilesh Singh, an Independent candidate. Congress has been unable to win from here for a few decades now. But Singh has been diagnosed with cancer and has been undergoing treatment for the last three years. The Congress now senses a chance. More so because Singh's daughter Aditi has joined the party. She is already a personal favourite of Priyanka Gandhi, and is expected to win from this seat despite being a Congress candidate. The fact that Akhilesh Singh's might is firmly behind his daughter is expected to be a big boost for the embattled party.
On Friday, Rahul Gandhi was flanked by Priyanka on one side and Aditi on the other. Before he rose to give his speech, he was constantly chatting with his sister. A big banner of the SP-Congress alliance fluttered above him, with pictures of the party leaders and the phrase UP ko ye saath pasand hai (UP likes them together). Apart from pictures of Rahul and Akhilesh, there were also photos of Priyanka and Dimple Yadav. A Samajwadi Party functionary rose to the dais to felicitate the Gandhis. But that was the only mention of Samajwadi Party at the rally. No SP flag, big or small, was to be seen.
However, what would hurt the Congress would be the sight of people moving away by the time Rahul Gandhi started blasting Prime Minister Narendra Modi. Those gathered at the rally included the young and old, men and women, those who were wearing a polyester Congress headband, or those waving a paper flag. But soon after they saw the chopper with the two top Congress leaders, people started leaving the rally. A man standing with a group of people on a narrow lane outside the ground shouted: "Bhai apne neta ki kuch toh izzat karo; thoda aur sun lo! (Listen to your neta, wait a little longer)." Some laughed at it, some others shouted back at him to go back in the ground.
Rahul Gandhi started talking by comparing Modi to Shah Rukh Khan from Dilwale Dulhaniya Le Jayenge. "He was like Shah Rukh in DDLJ. Within two and a half years of taking power, he went from talking about 'acche din' to looting people like Gabbar Singh!" he said. It was a bit difficult to comprehend how Shah Rukh from DDLJ had anything to do with Gabbar Singh of Sholay, and how either of them were connected to the Uttar Pradesh Assembly election.
The crowd kept leaving the venue. But Rahul kept criticising Modi, using the same old themes that he had been using throughout — farmers' condition, loan waivers, etc. He even mocked the prime minister over his demonetisation idea, over Vijay Mallya, and over his 'Make in India' initiative. He concluded this segment by saying people will very soon see 'Make in UP' and 'Make in Raebareli' tags as well.
Those interested in trivia may consider noting down the number of times he took Modi's name. Every second sentence the Congress vice-president spoke began and ended with Modi's name, which took up most of the time as well.
Outside the rally's venue, a group of bored looking person said, "Jaldi Priyanka bolein, aur kaam khatam ho. Inka (Rahul) sunne ke liye kaun rukha hai? (Priyanka should talk soon and get this over with. Who's come here to listen to Rahul?)"
Another man next to him said, "Bhiya ye toh unka ran niti hai ki Priyanka baad me bole, pahle bol deti toh sab bhag jate. (This is to ensure people stick around. If Priyanka was to speak first, they would all run away."
Once they realised Priyanka wouldn't speak and the rally would soon conclude, their frustration became evident. Their verdict was clear: "They haven't let Priyanka speak fearing she would overshadow her brother. She doesn't want to upstage her brother, and the party wouldn't like that either."
An hour later, news came through that Priyanka did speak at another rally, in Maharajganj. This got the Congress leaders and sympathisers excited. More so because she targeted Modi, saying Uttar Pradesh doesn't need outsiders when there are so many natives already present here.
"Modiji, does Uttar Pradesh need to adopt anyone from outside? Is there no youth here? You have two such youth in Rahulji
and Akhileshji before you, who have Uttar Pradesh in their hearts and minds," Priyanka had said, clearly referencing Prime Minister Modi's choice of Varanasi as a Lok Sabha constituency, saying there are people like Rahul and Akhilesh who are Uttar Pradesh's native sons.
The theme was common to the speech given by Rahul. But the style and presentation were different. And that's the reason people liked her much more.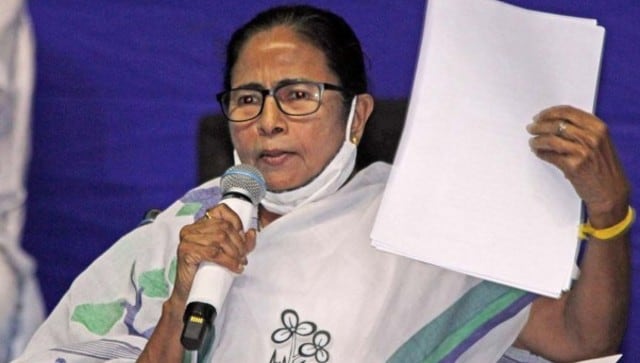 India
The dig from the Mamata Banerjee led-party comes at a time when both the Congress and the TMC are striving to lead the Opposition front against the BJP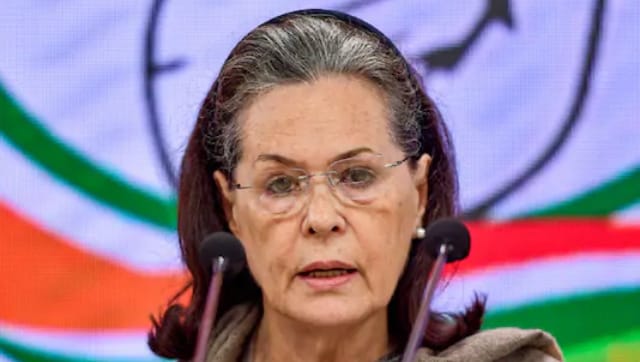 Politics
In her opening remarks at the CWC meeting, interim chief Sonia Gandhi said she is a full-time and hands-on party president and there is no need for leaders to speak to her through the media
India
Lakhimpur Kheri live updates: CJI Ramana says two advocates wrote a letter to the court on Tuesday, we directed our Registry to register the letter as PIL but due to miscommunication, they registered it as a suo motu matter.