UP Election 2017: Rahul Gandhi retorts to Modi's 'adopted son' remark, says relations more than mere talking points
Congress vice-president Rahul Gandhi on Friday hit out at Prime Minister Narendra Modi for his claim of being the 'adopted son' of Uttar Pradesh, saying relationships don't develop just by talking but by nurturing.
Rae Bareli: Congress vice-president Rahul Gandhi on Friday hit out at Prime Minister Narendra Modi for his claim of being the 'adopted son' of Uttar Pradesh, saying relationships don't develop just by talking but by nurturing. With his sister and party's star campaigner Priyanka Gandhi on the dais with him, Rahul accused Modi of making "hollow promises" as he addressed a public meeting here in the constituency represented by his mother and Congress President Sonia Gandhi.
"He (Modi) makes relationships wherever he goes...He went to Varanasi and termed Ganga as his mother and said he was the son of  Varanasi...In 2014 Lok Sabha polls, he promised to change Varanasi," he said. "Modiji, rishtey bolney sey nahin, nibhaney sey bante hain (relationships are not developed just by talking but  by nurturing)," Rahul said.
He said Modi has been going about making promises wherever he goes. "In Bihar (elections), he promised to give special package, was it given?.. I have a list of things that he promised for Varanasi - clean Ganga, ghats, ring road, free WiFi, Bhojpuri Film City. Modiji, you have not even fulfilled the promises you made to your mother," Rahul added.
Pointing towards the journalists present at his rally, the Congress leader said, "I urge friends from the media to go there (Varanasi). I know you are under pressure, but please do your job. Show us if the film city has come up (in Varanasi)." Targeting Modi's approach towards doing things, he stated that the Prime Minister says 'India is dirty. You clean up. I have to go to America and meet Obama. I'll check when I'm back'.
He also hit back at the Prime Minister for likening the Congress-SP alliance to a movie in which rivals befriend each other after the "interval". "Like Shah Rukh Khan, Modi too made a film like Dilwale Dulhaniya Le Jayenge and promised 'Acche Din' but after two-and-a-half years, Gabbar of Sholay has come," he said.
Attacking the demonetisation decision, Rahul said all of a sudden Modi got the idea and decided to convert the hard earned notes of the people into plain paper and asked the people to go and stand in queues in front of banks.
"After note ban, Modiji put a toffee worth Rs 1,200 crore of Vijay Mallya's (loans) in his mouth," Rahul claimed and alleged that the Prime Minister "will not give money to the poor for changing their lives but will give it to thieves like Mallya." He went on to add that if this money had been given to the youth, the women and the farmers, it would have helped Uttar Pradesh. "Instead, he (PM) helped rich industrialists,"
the Congress leader said.
Bringing focus to Rae Bareli issues, Rahul said he wanted to build a food park here and set up 40 factories. "..today, farmers sell their produce to mandis. We wanted them to sell directly to factories so that they get the right price for what they produce," he said, adding it would have
also earned global recognition to the local goods.
"..Despite the 'Make in India' programme, the reality is that the only ones benefitting from PM Modi's schemes are India's richest  families...Forget 'Make in India', he has snatched 'Made in Raebareli' from you...that is because he wanted to take revenge," he said in an apparent reference to the fact that Rae Bareli is represented by Sonia Gandhi. He also referred to the stalled Railway coach factory.
While targeting Modi, Rahul said, "You will give thousands of crores to Mallaya who sells liquor but not to farmers who give you sweat and blood. You don't even give them Rs 50. What kind of a government is this?" He promised to help small entrepreneurs if the alliance is voted to power and provide loans to all those who want to run their own business.
Referring to his yatra across UP during which he collected forms of farmers demanding loan waiver, he said he met Modi with the forms signed by two crore farmers for their demands to which the Prime Minister made no committment. "Now he (PM) is promising that loans will be waived in the very first cabinet meeting if BJP comes to power here.. If he really wants to do it, it will take no time...Our demand stands for loan waiver, bringing electricity rates to the half and the right price for our produce," he said.
Before their speeches, Rahul and Priyanka were seen chatting and sharing some jokes. Priyanka, clad in white-black handloom cotton saree, was seen whispering something in Rahul's ears after he finished his speech. Though not a frequent visitor, Priyanka has a good following in the area and she is also credited with forging the alliance between SP and Congress.
Her absence from the area till now was being questioned by opponents with Union Minister Smriti Irani going to the extent of saying she was trying to avoid "people's questions" about the "unfulfilled promises" of Congress.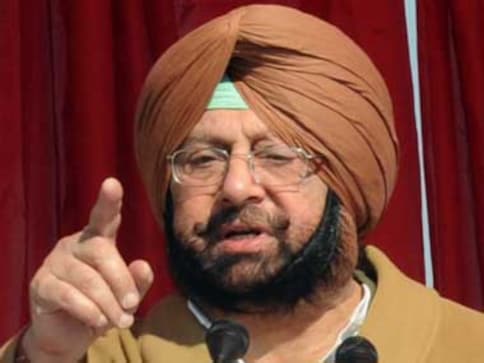 Politics
Amarinder, who was one of the Congress' powerful regional satraps, also said he had never experienced "this sort of interference ever as a chief minister"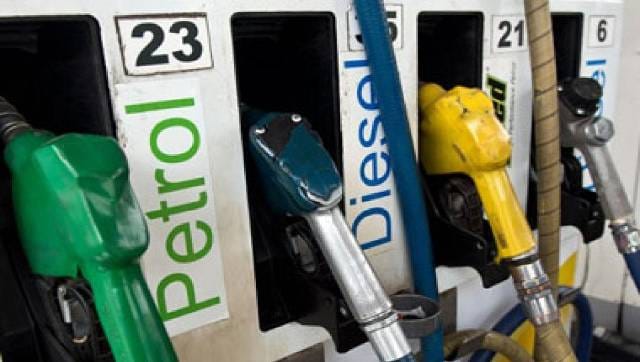 World
Fuel prices have risen not only in India, but elsewhere too. Even if one ignores it, the fact is that state government taxes account for 41.67 per cent of the final petrol price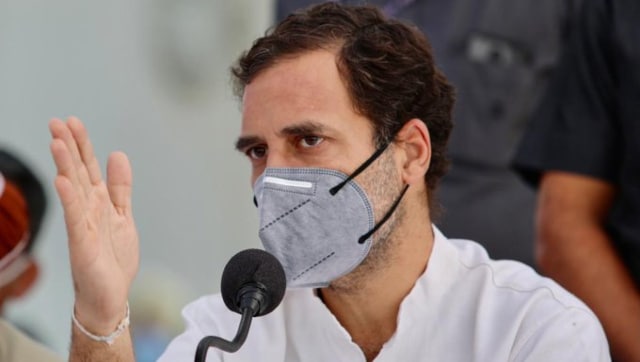 India
The Congress leader also targeted the government over Indian Army Chief General MM Naravane's "China was here to stay" remark in the context of stand-off in eastern Ladakh