UP Election 2017: The role of Priyanka Gandhi in clinching alliance indicates Rahul's failure as a leader
The public perception is that Priyanka has risen, when Rahul failed to deliver. Her emergence as the last minute saviour of the alliance, and in turn of the party in UP, is indicative that she took command when Rahul and his men completely messed up the game.
All it took for Priyanka Gandhi Vadra was to send a Rajasthan Administrative Service official working with the Rajeev Gandhi Foundation, as her personal emissary to Lucknow, exchange a few texts with Dimple Yadav and a telephonic conversation with Akhilesh Yadav to make big headlines, seal a pre-poll alliance between Congress and Samajwadi Party (SP) and formally or informally emerge as the new power centre in the grand old party.
So far, there has been no evidence or reports to suggest that Akhilesh and Priyanka share a great personal rapport. It now transpires that she has a personal connect with Dimple (Akhilesh's wife). It seems Akhilesh took Priyanka's words as commitment from a sovereign, whose promises would be adhered to in letter and spirit, which had more force and weight than the words of all the senior Congress leaders put together. Both Congress and SP needed to have an alliance, but it is widely perceived that Congress needed it much more than SP.
In the process, she completely overshadowed her brother Rahul Gandhi who was neither seen nor heard. Ahmed Patel, Congress' most powerful man outside of the party's first family was quick to give credit to Priyanka. His tweet mentioned the Congress general secretary in-charge of UP and Priyanka for successfully negotiating with the UP chief minister, but it had no mention of Rahul.
Wrong to suggest lightweights were dealing on behalf of Congress party.Discussion was at highest level- b/w CM (UP),GS I/C & Priyanka Gandhi

— Ahmed Patel (@ahmedpatel) January 22, 2017
Omission of Rahul's name couldn't have been an innocent and inadvertent miss. It took one full day for the Congress to field spokesperson Ajay Kumar to claim that all this was orchestrated by Rahul, who directed the play and let Ghulam Nabi Azad and Priyanka play the lead roles.
It is nobody's case to suggest that the move would pitch Priyanka against her brother. The family, mother Sonia, son Rahul and daughter Priyanka remain unified as one entity and would remain so. Priyanka is not out to upstage Rahul or steal the limelight from him, but the Nehru-Gandhi members, who through successive generations have lorded over the grand old party, surely know that in politics, it is public perception about a particular leader and his brand of politics that matter the most.
The public perception is that Priyanka has risen, when Rahul failed to deliver. Her emergence as the last minute saviour of the alliance, and in turn of the party in UP, is indicative that she took command when Rahul and his men completely messed up the game. Ahmed's tweet and the Congress rank and file going gaga over the alliance is in fact a tacit admission of Rahul's failure as a leader and a strategist.
Inclusion of Priyanka as one of the star campaigners for the first phase of polls in western UP has further shifted the limelight on her, however, it remains to be seen whether she actually gets out of the two family constituencies — Raebareli and Amethi — and campaign in rest of the state. The alliance partners are already talking of a joint campaign by Dimple and Priyanka.
Away from the hype of Priyanka and Dimple sharing a dais and campaigning together, which a senior BSP leader called "wishful hope to win elections on glamour quotient", the concern of the Congress and SP top brass is whether or when, where and how many rallies Akhilesh and Rahul would jointly hold. As alliance partners, they are expected to hold such rallies, but the details have not been worked out. It would also be interesting to see who speaks first, Rahul or Akhilesh. It is an established practice in politics that the senior most or the most popular leader is the last one to speak. If it is the other way round, there is always a possibility that sections of the crowd would start leaving after hearing who they think is the star speaker.
This becomes relevant in the context that Congress was unwilling to let Rahul travel to Lucknow to have a joint media conference with Akhilesh to announce the alliance.
Priyanka is known to enthuse Congress rank and file. Rahul, despite being in politics for over a decade, lacks the appeal and connect with his workers.
Sample some of the slogans that have come up on the posters in parts of UP:
"Maiya aab ahti beemar, bhaiya par badh gaya bhaar, Priyanka Phoolpur se bano ummedwaar, party ka karo prachaar, Congress ki sarkaar banao teesri baar."
"Maiya do adesh Priyanka badhye Congress ka kad, agnipath agnipath..agnipath...aa jao Priyanka cha jao Priyanka."
"Maiya bahna ko do janamdin ka uphar Priyanka toh aye Congress me nikhar Digvijay ki nahi karyakartaon ki suno pukar."
"Mai nahi hum ki pukar, bhaiya ko bhi bahna ki darkar, Priyanka party ka karo prachar."
"Shah ko agar dena ho maat ...Priyanka ko saunp do Congress ka haath."
"Mahilaon ka bajega danka... juthe vadon se dilayon nijat uttar pradesh ka karo vikas."
Priyanka is rated very highly as a campaigner and for her connect with the voters in Raebareli and Amethi. In Assembly and Parliamentary elections in UP, since 2004, she has campaigned extensively in both the family constituencies. Consider the results of 2012 Assembly elections in Raebareli and Amethi. Despite Priyanka spending a lot of time in each of these Assembly segments, Congress lost all five assembly seats in Raebareli — SP won four seats — Harchandpur, Sareni, Bachharawan and Unchahar, and Rae Bareli Sadar was won by Peace Party candidate Akhilesh Singh. Singh's daughter has recently joined Congress.
In Amethi, Congress lost three Assembly seats — Gauriganj, Amethi and Salon. It won only in Jagdishpur and Tiloi. Party's Tiloi MLA Mohd Muslim has left Congress and joined the BSP. Congress' alliance partner SP won seven of the 10 Assembly seats in the Gandhi family bastion. Popular perception around Rahul and Priyanka's supposed charisma would depend on how many seats Congress fights and how many it manages to win.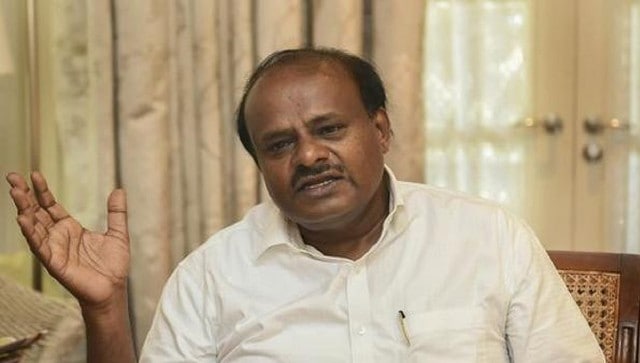 Politics
In his address at his party's 'Chintan Shivir'in Udaipur, Rahul had claimed that regional parties cannot fight the BJP and the RSS as they lack ideology
India
Addressing a tribal rally in Dahod, Gujarat, Congress leader Rahul Gandhi said that the BJP-led government in the state had deprived tribals of their rights
India
BJP spokesperson Shehzad Poonawalla posted a video on Twitter in which he claimed that Youth Congress office-bearers were seen partying at a time when the Sonia Gandhi-led party was facing an existential crisis