UP Election 2017: Parched Bundelkhand gears up for polls as Akhilesh Yadav waves list of achievements
'Kaam Bolta Hai' (It's work that speaks) is the catchphrase of Uttar Pradesh chief minister Akhilesh Yadav's election campaign.
"Kaam Bolta Hai" (It's work that speaks) is the catchphrase of Uttar Pradesh chief minister Akhilesh Yadav's election campaign.
In each and every rally including the recent ones at Hamirpur and Chitrakoot in Bundelkhand, while criticising his opponents especially Prime Minister Narendra Modi for doing nothing, he emphasised on the development work his government has done over the past five years. Addressing a large gathering of more than 5,000 people at the Police Line Ground surrounded by hills in Khoh village, Chitrakoot on Saturday, Akhilesh read out a list of development work carried out by him and his Samajwadi Party — from improving police emergency service in the state to distribution of laptop.
Akhilesh — who is articulate in his speeches and spices them up with a generous smattering of humour and puns — received wide applause from the public, who came to attend his rally from nearby villages, tehsils and the adjoining Assembly constituency of Manikpur. The gathering seemed to agree with what he said as they replied in the affirmative when the chief minister asked questions.
Although Akhilesh succeeded in connecting with the masses that had patiently waited for him under the scorching sun for over four hours, does his work really speak?
"Kya unka kaam sahi mein bolta hai (Does his work really speak)? You needn't go far, just visit the adjoining Assembly segment of Manikpur — 40 kilometres from here (Khoh village). Almost throughout the year you'll find the schools closed due to the fear of dacoits, as the ravines of Manikpur were once ruled by the dacoit Dadua. It is the same with Fatehganj under the Naraini Assembly constituency that is infamous for banditry and where schools remain closed throughout the year. And, here the chief minister presented a list of achievements in fields ranging from education to development," said Banda-based social activist, Ashish Sagar after the chief minister's rally ended.
"It's true that the government has given laptops, but due to either the lack of electricity or an irregular supply in many villages, the beneficiaries sold them off at discounted rates. While Bundelkhand continues to suffer from a water crisis and drought, the scenario is worst in Patha in the Chitrakoot district. Although pipelines had been laid and overhead water tanks constructed in Asia's biggest drinking water project (inaugurated by former prime minister Indira Gandhi in 1973), there is no water. Funds from the Bundelkhand Package were transferred into it but nothing happened. Not even five percent of the total revenue generated (Rs 510 crore per annum) from sand and stone mining in Bundelkhand, is utilised for the welfare of this belt," he added.
Before Akhilesh addresses his rallies, the party ensures that public should get a feel for his achievements. Songs based on local folk songs like Dumadum mast kalandar and others eulogise him and simultaneously remind the gathering that Samajwadi Party should be voted to power for the next five years.
"Yes, what the chief minister said is right. There is no doubt that the government has done a lot of work, but it's visible in Lucknow and other cities only. Not much has been done for Bundelkhand. The villagers in Chitrakoot need a supply of water for drinking and irrigation; they also need electricity and the construction of roads in rural areas. Perhaps Akhilesh will focus on Bundelkhand if he comes to power and forms the government for a second term," said Munna Nishad, who was wearing a red-coloured Samajwadi Party topi (cap) and waving a party flag at the venue.
Among the thousands, many came to have a look at the chief minister, while many others wanted to hand over applications and memoranda to him with individual demands.
One such person found meeting government officials at the venue with a bunch of papers in hand was Ram Moonat, a labourer.
"For the past five years I have been trying to get a ration card but failed. During rains, our shanties get submerged due to water-logging in the area. Despite visiting departments with applications, none of the work has been done. I even went to Lucknow and stayed there for three days to meet chief minister sahab, but failed. As we're poor people, officials don't listen to our pleas. I've come here to give this application to the chief minister, but I don't know how to go about it," added Moonat, who too was wearing a red topi with the Samajwadi Party logo on it.
Shyam Singh Patel, a small farmer, who came all the way from Dhaura village with his family and neighbours remarked, "There's no boring, no tube well, no water for irrigation in our area. In the past two years, we've suffered a lot due to drought. Yahan koi kaam nahi hua hai, kisaan pareshan hain (No work has been done here; farmers are frustrated)."
Akhilesh's rally was not just about men; there were large number of women who too were part of it. That was perhaps because in this hinterland of Uttar Pradesh, wives of farmers who shoulder responsibilities and burdens along with their husbands. "I'm here to see if Mukhyamantri ji announces something that may solve our water crisis. Forget water for irrigation, it's hard to get even drinking water. We travel long distances everyday to fetch water for household purposes," remarked Shanti Bai, who came from Mau village.
In the summer of 2016, when Bundelkhand was reeling under drought, Yogendra Yadav, the president of newly-formed political party Swaraj India and co-founder of the Swaraj Abhiyan movement visited the region with his team and conducted a survey. "If a drought is an invisible disaster, the burden of its consequences placed on women's shoulders is also an invisible burden. Men talk and complain. They talk about the non-delivery of compensation promised by the government. They talk about the recovery of loan instalments and non-availability of fresh loans. They talk about the unbearable burden of running a household after crops have failed. And if they cannot take it anymore, they commit suicide. It is for women to gather all the pieces of everyday life and carry on with it somehow. Women experience drought in its quotidian cruelties where exit is not an option," Yadav commented.
However, there are staunch party supporters, who would like to believe what Akhilesh has been claiming in his rallies in Bundelkhand. And, he'll do so again on Sunday at his rally in Jhansi with Congress vice-president Rahul Gandhi.
"Lots of work has been done in five years. Now, a supply of regular electricity and water is needed. We'll vote for Samajwadi Party," asserted an enthusiastic Bhola Prasad Yadav.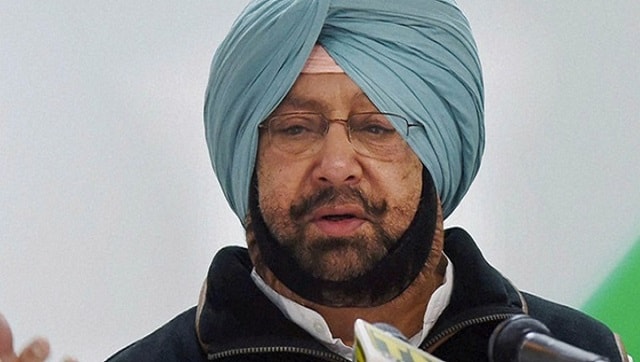 Politics
The names of former Punjab Congress chief Sunil Jakhar, current state unit president Navjot Singh Sidhu, Tript Rajinder Singh Bajwa and Sukhjinder Singh Randhawa are doing the rounds.
India
The development came after the Allahabad High Court on Monday dismissed a plea against proceedings initiated by the Uttar Pradesh government to take over the university land for non-adherence to certain conditions on which it was granted to a trust in 2005
India
Fernandes, a former Union minister and Rajya Sabha member, died at a private hospital in Mangaluru on Monday. He was 80, family sources said.