UP Election 2017: Narendra Modi made Assembly polls a referendum on himself, but at what cost?
Modi projecting himself at the forefront deflects attention from the fact that BJP has announced no chief ministerial candidate in Uttar Pradesh. In this paradigm, Mayawati and Akhilesh are pitted against Modi, not weaker BJP candidates
In vying for a bigger share of the TRP pie, most news channels (both English and regional) hyped up the Assembly polls in five states with Uttar Pradesh as the centrepiece. Be it during campaigning or on the day of polling, all channels prepared sleek promos to attract and ensure viewer fidelity. All these promos have one thing in common: The picture of Narendra Modi prominently in the background.
A glance at newspaper headlines or a brief viewing of election shows on TV will give to the uninitiated viewer an impression that this isn't a race for Assembly seats at all, but presidential polls with Modi pitted against a battery of rivals. An index search of "Modi" in digital media will return the same result.
As campaigning comes to a close in a state which has 403 seats representing 200 million people and decides the course of national politics, it is pertinent to explore how and why Assembly election in Uttar Pradesh, India's biggest and most diverse state, has become a de facto referendum on Modi, a prime minister who obviously can't be a chief ministerial candidate.
Not just the three-day campaign blitzkrieg in Varanasi at the fag-end of the UP sojourn; throughout the entire length of an exhaustive, cacophonous and acrimonious campaign, an elaborate family drama has unfolded before our eyes, new alliances have formed, old ties have fallen apart, candidates' lists have revealed the complex calculus of social engineering, dusty villages have seen netas and journalists descend in droves, choppers have crisscrossed the state's skies, road shows and rallies have been held and bitter barbs exchanged in keeping with sweeping changes in poll narrative.
Amid this sea of invective and divergent opinion, what has remained constant is the relentless focus on one man across both sides of the political divide. Right from the day the Election Commission announced the poll dates, Modi has moved to the centre of attention and has remained there ever since — forming the fulcrum of India's intriguing dance of democracy.
To a certain extent this focus is unavoidable because Modi is contemporary India's most charismatic politician. He's been in office for three years, but his personal ratings are still unusually high. Through careful image control and narrative genius, he has created an aura around himself which his rivals have found difficult to penetrate. Not that they didn't try. The incorruptibility that Modi enjoys made it possible for him to take risks which few of his peers would dare to. He is now seen as the "tough guy" of Indian politics.
And even more crucially, Modi is rapidly increasing BJP's national footprint by changing the party's core constituency from traders to the poor, cutting across many social divides. This will hedge BJP against inevitable future reverses.
Even so, that doesn't fully capture the way Modi has taken centrestage in the party's UP campaign. Is this by accident or design? The extent of Modi's involvement in an Assembly poll campaign is unprecedented — and unusual for a prime minister, a move that has riled the Opposition.
The Times of India's Rajiv Srivastava has crunched the numbers from Modi's UP campaign. He finds that the prime minister has spent 22 hours campaigning in Varanasi alone, a first for any incumbent prime minister. In the first six phases, he held 18 rallies and had spent 40 hours canvassing for votes; it's an impressive figure that still falls short by Modi's exalted standards.
And as the final phase neared, the PM ratcheted up the numbers even more. According to the TOI report, he led five rallies, held two "janata darshan" programmes, one road show, a meeting with intellectuals, visited Kashi Vishwanath and Kaal Bhairav temples, paid a visit to Gadwa Ghat ashram where he fed cows, and also went to former Prime Minister Lal Bahadur Shashtri's house at Ramnagar.
Led by Amit Shah, BJP's ticket distribution algorithm has placed a premium on winnability of candidates and a complex caste calculus. The party has placed exclusive focus on non-Yadav and non-Jatav OBCs, even at the risk of irritating a few senior leaders who have openly questioned the policy of not giving any tickets to Muslim candidates.
As Pranav Gupta and Rahul Verma of Lokniti-CSDS point out in The Indian Express, BJP seems to have also taken a lesson from its Bihar defeat and ensured that local leaders such as Kalraj Mishra, Uma Bharti, Rajnath Singh and state minder KP Maurya feature in party posters alongside Modi. A renewed focus on pressing the party's grassroot machinery and RSS network into service to spread the central messages of demonetisation and ensure that committed voters reach the booths is also visible.
But these are mostly backroom manouvres designed for last-mile benefit. For BJP, Modi remains the biggest vote-catcher, who can not only mobilise the masses but also ensure that the floating voters are influenced, a difference that quite often determines winning and losing in first-past-the-post polling system.
There are also other reasons why Modi has made the Uttar Pradesh campaign a referendum on himself. The prime minister is at his best when running a presidential mode of campaigning. Given his oratorical command and superior communication skills, he can swiftly change the poll narrative and force his rivals to play on his terms. Right through the lengthy campaign ritual, Modi frequently coined provocative new terms like SCAM (Samajwadi-Congress-Akhilesh-Mayawati) or Behenji Sampatti Party (BSP) to irk opposition parties and compel them to retaliate in kind — Mayawati, for instance, came out with Negative Dalit Man, Rahul Gandhi tried a weak positive spin on SCAM and failed to capture imagination.
In rally after rally after rally, we saw a repetition of the same tactic. Modi would aim a barb at either Akhilesh Yadav, Rahul Gandhi or Mayawati, and the trio would respond with gusto. This deflects attention from the fact that BJP has announced no chief ministerial candidate.
In this paradigm, Mayawati and Akhilesh are pitted against Modi, not weaker BJP candidates and their actions are judged against his. While it would be foolish to predict that this alone would affect the outcome — BJP otherwise wouldn't have lost in Bihar — but this invariably masks to a large extent the structural weaknesses that BJP suffers from in UP.
It also ensures that Modi remains the central figure in any narrative. His rivals, eager to get back at Modi, make it even more so. A quick look at some of the poll rhetoric will demonstrate how the opposition has played into Modi's hands.
Rahul Gandhi finds Modi's 'acche din' film has flopped and his barbs resemble khisiyani billi khamba nochay (an irritated cat scratches at a pole). He advised a visibly "tired and old" Modi to take some rest while SP and Congress form a government. His alliance partner says Modi should stop his 'mann ki baat' (radio addresses) and focus on kaam ki baat, describing BJP's Varanasi road shows as a failure. His wife Dimple invokes regional parochialism while warning the electorate not to vote for BJP. "Ab soch lijiye UP ka mukhyamantri agar koi Gujarati bhai ban gaya to kya karenge. Ya Uttar Pradesh koi Dilli ke remote se chala to kya karenge (Imagine if a Gujarati becomes the chief minister of UP, or if UP is run by remote control from Delhi)."
Even RJD chief Lalu Prasad Yadav, who has no stake in the Uttar Pradesh Assembly polls, feels compelled to take a shot at Modi by mocking his Ganga remark, telling a crowd in Varanasi that 'Ganga only calls when you are dead'. If 11 March returns a favourable result for BJP in UP, it could be read as a vindication of Modi's poll strategy to bend all headlights towards himself. Consequently, however, a failure too would be his burden alone.
Subscribe to Moneycontrol Pro at ₹499 for the first year. Use code PRO499. Limited period offer. *T&C apply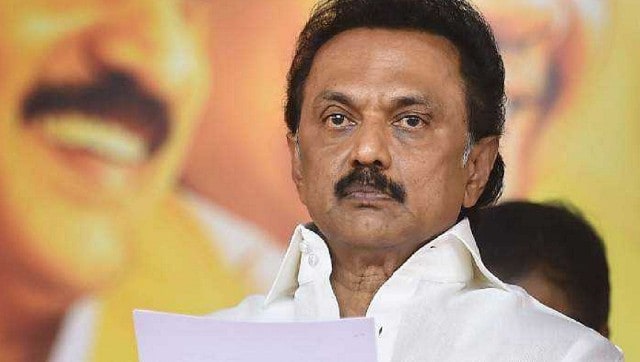 India
In a rally on Sunday, the Union Home Minister claimed that the DMK and Congress were involved in scams worth 'Rs 12 lakh crore' when they were in power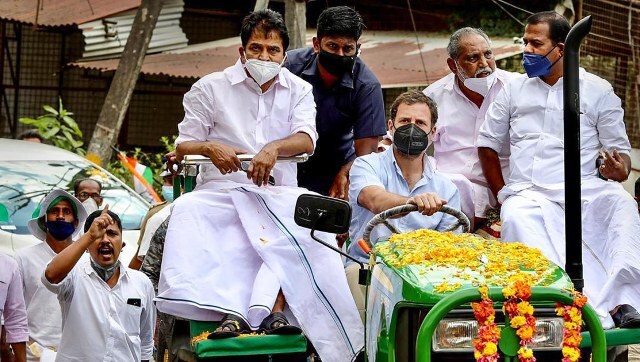 India
The Wayanad MP, who is on a two-day visit to his constituency in poll-bound Kerala, also took a dig at PM Narendra Modi for 'ridiculing' MGNREGA scheme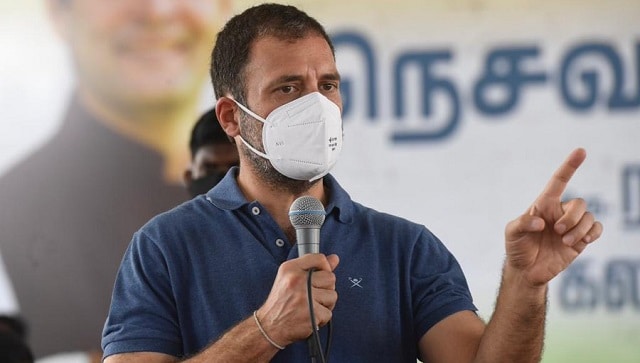 Politics
Touring southern Tamil Nadu for the second day as part of his second leg of campaigning for the April Assembly polls, Rahul said he counted on the people's support to defeat the BJP