UP election 2017: Mulayam-Akhilesh bout may strip Samajwadi Party of its humble 'cycle'
The cycle by itself has no power but it's a proven fact for Samajwadis that it can propel the party and its protagonists to power.
The cycle had proved to be the most useful tool for the Samajwadis in Uttar Pradesh. It is probably now only a matter of a few days that same tried, trusted and the hugely beneficial cycle would be taken away from Samajwadi Party and its two warring lords — father Mulayam Singh Yadav and son Akhilesh Yadav.
The Election Commission of India is exercising all its institutional knowledge and expertise as a quasijudicial body to judge if any of the two, Yadav senior or Yadav junior have right credentials to have ownership of cycle symbol, or both of them have become ineligible to ride over cycle and it was time for them to try new symbols.
The cycle has been the most humble mode of transport of masses. Despite its simplicity and commonplace availability cycle ride is one thing, which gives a sense of freedom, speed, mobility and unlimited joy to anyone who first learns to ride, at whatever age and at whatever strata of social stratification. It's commonplace, it's easy, it's cheap, it moves on all kinds of track, irrespective of topography and condition of road or soil but most important of all it is trustworthy, never bothers one with what is called a "maintenance" charge.
Starting December 1993 — cycle — as a Samajwadi Party symbol twice catapulted Mulayam Singh Yadav to power, to chief minister's post and since 2012 for an uninterrupted reign of power to his son Akhilesh Yadav. Mulayam had been the chief minister before he chose to ride the cycle as a Janata Dal leader for about two years from the end of 1989 to mid-1991. But then he had no ownership over Janata Dal's 'Chakra'. He chose to discard that collective Chakra and have his own cycle and since then his and his clan's fortunes soared high.
Soon other Yadav clan members joined Mulayam but the faithful cycle unmindful of the weight kept moving on that too with greater momentum. Cycle gave Mulayam Singh Yadav's clan unbridled power, money, high flying jets, Audis, Toyotas, BMWs, Mercedes etc., all the charms of a high life.
That explains why the two factions of Samajwadi Party, present or the past, the challenger or ousted, father or son are so keen to retain the humble cycle symbol. But then there is a limit of endurance, how much load and push and pulls from opposite directions a cycle could bear. Unfortunately, it comes at a time when the owner of the cycle symbol, Mulayam Singh and his expanded family should otherwise have been celebrating 25 years of companionship.
On Friday father Mulayam was given one last opportunity to make his final desperate plea before Election Commission for retaining cycle symbol and unseating son Akhilesh from the cycle. The Election Commission could not have any bias, so it gave one last opportunity to Akhilesh and co to make their final argument why they thought cycle should be theirs. To put it simple terms, Election Commission of India has right to recall, if it thinks that the symbol granted by it is under duress due to conflicting claims of ownership.
From a younger generation Akhilesh, in any case, thinks that he has outgrown, age and aura to be enjoying a simple cycle ride. He now wants to ride a motorcycle that could signify speed, mobility and motorised horsepower engine thrill that could run smoothly on highways built by him, as also run on rural roads with speed as desired by the owner. The cycle has served its purpose to him and his supportive masses.
The comparison between cycle and motorcycle could go on.
With the Election Commission indicating that it might freeze cycle symbol, father Mulayam, uncle Shivpal and "outsider" Amar Singh have been contemplating on a Plan B, reclaiming a long forgotten, worn out, dilapidated, destroyed to splinters party, Lok Dal whose electoral symbol signifies life of a poor farmer manually ploughing his field. Mulayam is yet again banking on muscle power of an individual while his son is looking forward to a symbolism of mechanised power of Gen Next.
In the game of brinkmanship Akhilesh has won the first few rounds against his father in approach, tenacity and mastering all the tricks of the trade, thinking one step of his aging father and his coterie -- putting a massive show of strength of strength party MLAs, holding national convention to claim himself president of the party, relegating father to position of a useless mentor, throwing mighty Shivpal out of party structure and then petitioning Election Commission with voluminous files and relevant arguments, also seeking an alternate cycle symbol.
He forced his father, uncle and outsider make rounds of Election Commission office in New Delhi while he sat pretty in Lucknow. While his representative, another uncle Ram Gopal visited Election Commission office on his behalf with documents and legally tenable arguments, Mulayam and company relied on their physical aura and belief that he was still lord and master of Samajwadi Party that he founded 25 years ago. Akhilesh too is exuding his aura but through different means and thought process. Morover, he has hired senior Congress leader and leading lawyer, Kapil Sibal to represent him at Election Commission.
The cycle by itself has no power but it's a proven fact for Samajwadis that it can propel the party and its protagonists to power. But the cycle and its magical capacity are soon to be a passe for them.
Find latest and upcoming tech gadgets online on Tech2 Gadgets. Get technology news, gadgets reviews & ratings. Popular gadgets including laptop, tablet and mobile specifications, features, prices, comparison.
Sports
While most took the Kyrgios's tweet as a light-hearted dig, not everyone was impressed.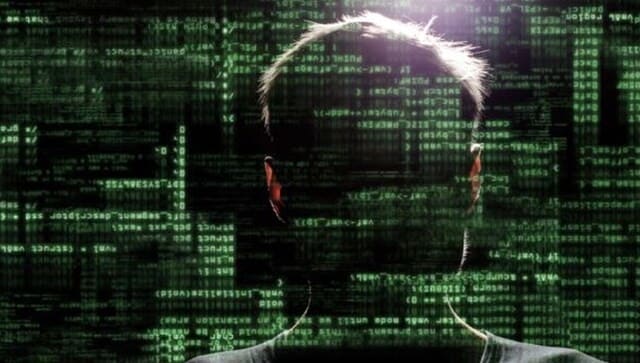 World
The timeline to help secure data on coronavirus treatments is sharply compressed as the need for a vaccine grows more urgent each day
World
There are suggestions that Suga might call a snap election soon after he takes over. If successful, he could strengthen his hold on power.