UP Election 2017: Modi confident of BJP forming next govt, promises to curb land mafia in state
Prime Minister Narendra Modi on Monday exuded confidence that the BJP-Apna Dal alliance would form the next government in Uttar Pradesh while the ruling Samajwadi Party, the Congress and the BSP were 'merely trying to salvage their face.'
Allahabad: Prime Minister Narendra Modi on Monday exuded confidence that the BJP-Apna Dal alliance would form the next government in Uttar Pradesh while the ruling Samajwadi Party, the Congress and the BSP were "merely trying to salvage their face."
Addressing a rally in Andhawa, 40 kms from the city, Modi also mocked at the SP-Congress alliance, recalling the "27 saal, UP behaal.." slogan with the remark that "those who were lamenting about the state's plight have ended up joining hands with the ones who they blamed for the current state of affairs".
Seeking to strike a personal rapport, the prime minister said, "I am a member of Parliament from UP but all my efforts to serve the state have been negated by the SP government".
In a region having a substantial Kurmi population, Modi referred to its ally Apna Dal more than twice and signed off his 45-minute speech saying "the country would have been different, had Sardar Patel been its first Prime Minister." Making a fervent appeal to voters of UP for giving the BJP a chance, the Prime Minister said "give us just one opportunity to serve you for five years and make your lives better".
Modi promised if BJP comes to power in UP, the loans of the debt-ridden farmers would be waived "in the first decision taken by the new state cabinet".
He also said his party's government in the state will "set up a special task force to curb the menace of land mafia who have been grabbing plots belonging to the government and the hapless citizens with impunity."
He also promised that a BJP government in UP will "put an end to the ongoing practice of converting police stations into the offices of the ruling party and protect those men in uniform who discharge their duties with integrity."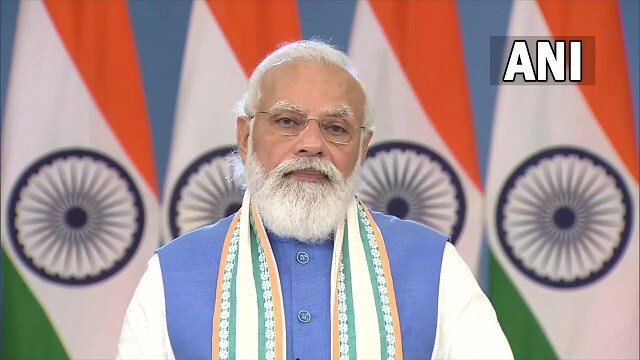 Politics
Since his days as Gujarat Chief Minister, Modi repeatedly said that, with the same laws, same rules, same officers, same people, same files, he has shown things can happen
India
On 7 October 2001, he was sworn in as Gujarat chief minister for the first time
India
Chaudhary was the first politician to have met the family of a slain farmer in a village in Lakhimpur on 4 October