UP Election 2017: Ghazipur, once a 'red' citadel, is now a myriad of caste, political complexities
As the din of election rises in eastern UP, the once 'red' political landscape of Ghazipur is now painted in hues of social & political complexities.
It is ironic that America Singh Yadav, district head of Communist Party of India's (CPI) Ghazipur unit, was named after the 'land of capitalism and free-market' at a time when socialism was considered a reigning political deity across the world. Ghazipur, in those days, had emerged as an impregnable Left bastion/Leningrad.
Yadav found his given name incongruous to his ideological predilection in the seventies and was instantly drawn towards socialism. He idolised veteran CPI leader Sarjoo Pandey. Few realise that Pandey, Jharkhandey Rai among others had emerged as icons of socialism in Ghazipur, Ballia and Azamgarh – a "red zone" dominated by a variety of communist leaders.
In certain respect, Pandey was no less important than Jawaharlal Nehru in eastern Uttar Pradesh. A reading of celebrated Ghazipur novelist Rahi Masoom Raza's novel 'Aadha Gaon' (Half village) can help fully comprehend Pandey's political stature. But these stories of the past lie buried in the dirt and din of the present, as the Uttar Pradesh Assembly elections work up a fever pitch.
In today's Ghazipur, people hardly know of the CPI office; let alone remember Pandey. Sitting in a dirty corner of CPI's district headquarter at Lanka market, Yadav, reminiscing the old days, says, "We did make a mistake. We could not comprehend the caste dynamics of the Indian society."
Though the CPI has fielded candidates in the ongoing elections in the state, they are nowhere in the race. The 'red bastion' has been demonstrably crumbled.
As of now, Ghazipur is represented in the Lok Sabha by a low-profile yet extremely articulate Manoj Sinha, the Union minister of state for communication and railways. A former student union president of Banaras Hindu University (BHU), Sinha emerged as a rallying point for the Bharatiya Janata Party (BJP), not only in Ghazipur but also in adjoining cities of Ballia, Mau and Azamgarh. The party leadership has asked him to oversee the poll preparations in the region.
Among all the BJP leaders of the state, Sinha's profound understanding of regional politics has enabled him to raise pertinent points for the election campaign. For instance, his repudiation of the Akhilesh's campaign slogan, "kaam bolta hai", was highly effective as it was backed by statistics and cogent arguments.
In meeting after meeting in the region, he repeated, "Unlike Mulayam, who ran the districts through his agent, Akhilesh has appointed his agents in every police stations, where no FIR is registered without their approval". He also referred to large scale irregularities in recruitment of police constables and other government jobs, alleging that Yadavs were favoured at the expense of other castes. Similarly, he pointed to the brazenness with which posting of officials with dubious records was done in UP under Akhilesh. All these issues struck a chord with the electorate instantly.
But it would be wrong to assume that the erstwhile red citadel has turned completely saffron. At Saidpur, adjoining areas of Ghazipur and in neighbouring Azamgarh and Mau, the demographic composition is such that it gives an advantage to the Samajwadi Party (SP).
Yadavs constitute a dominant chunk of population and are politically more inclined towards the socialist agenda than Hindutva. In combination with Muslims, they form a formidable social block that can be defeated only by a total consolidation of non-Yadav Hindus towards the BJP. By all indications, that does not appear to be happening.
Such a polarisation of the electorate had happened before in 1991 and 1993, when the Ram Janmabhoomi agitation was at its peak. In subsequent elections, the social combination always favoured either the SP or the Bahujan Samaj Party (BSP). However, the 2014 Lok Sabha elections saw a pro-Modi wave, that consolidated a large section of upper caste-backward and scheduled caste votes in favour of the BJP, after a long gap. Prima facie, this part of the state does not seem to be under the grip of any such wave.
At SP's district office in Ghazipur, workers exude confidence and claim that they are in a better position than their adversaries on account of Chief Minister Akhilesh Yadav's image. "He has done a lot for the region," a local office bearer said.
However, he is at a loss when it comes to explaining the reasons behind the dismal state of interiors roads in the region. At the district industries center (DIC), a young officer, sitting forlornly, complained that no efforts were made to promote entrepreneurship among the youth.
"Under the Stand up India scheme, we have processed only 19 application so far," he said, adding that despite the fact that the area had huge potential for promoting agro-based industry, people were still hooked to the "maai-baap (benefactor)" image of the government and were only interested in government jobs.
The BSP, meanwhile, is banking on the image and muscle power of one of the most dreaded warlords of eastern UP, Mukhtar Ansari, and his brother Afzal Ansari for these elections. BSP chief Mayawati recently inducted the Ansari brothers with the sole objective of consolidating Muslim votes in her favour, as they look to wield influence over the community.
Mukhtar has been linked with many heinous crimes, including the abduction of a trader from Varanasi and the murder of BJP legislator Krishnanand Rai. In a highly polarised situation, Mayawati's desperate gamble seems to be paying dividends. The underworld's influence in the region can hardly be undermined.
Interestingly, Amitav Ghosh's novel 'Sea of Poppies' is set in the background of a village located adjacent to a Ghazipur opium factory. Ghazipur is a unique geographical region with symbiotic links to Mauritius, Fiji and Surinam, on account of the British system of indentured labour. Its rich heritage, however, was destroyed by the mushrooming of warlords dealing in guns and heroin.
Ironically, Pandey was recalled by an ideological adversary in Sinha, in an apt manner: "He was a leader of the masses. I saw the biggest ever gathering of poor people in Ghazipur, mourning his death."
But all that is in the past now. As the din of election rises in eastern UP, the once 'red' political landscape is now painted in multiple hues of social and political complexities.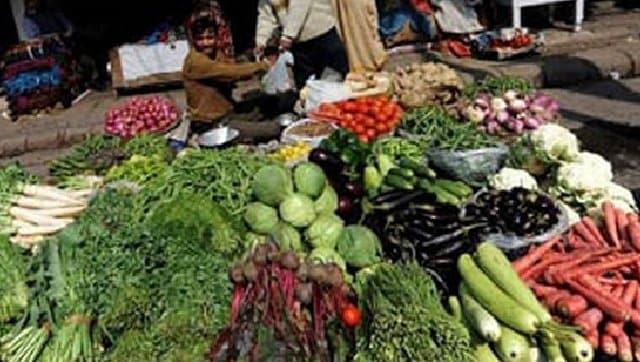 Business
The Consumer Price Index-based (CPI) inflation was at 5.30 percent in August and at 7.27 percent in September 2020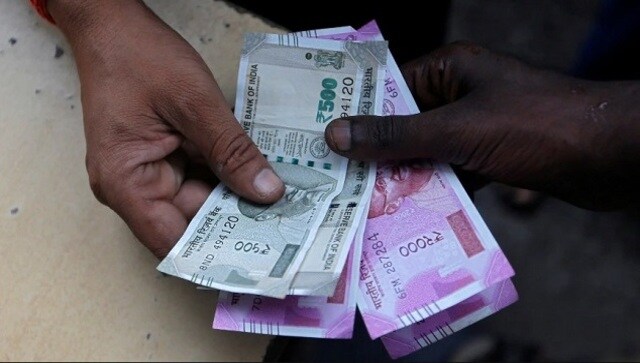 Business
WPI inflation has remained in the double-digit for the sixth consecutive month beginning April, and a lower rate of inflation was recorded in March at 7.89 percent.
Politics
The West Bengal chief minister's party has already announced its decision to contest the Assembly elections in Goa