UP Election 2017: Decks ready for phase-IV as voters seal fate of 680 candidates across 53 seats
The fate of 680 candidates will be decided by 1.84 crore voters including 84 lakh women and 1,032 of third gender in UP.
Lucknow: The fourth phase polling in Uttar Pradesh will be held on Thursday in 53 Assembly constituencies spread over 12 districts, including the backward Bundelkhand region and the Nehru-Gandhi pocket borough of Rae Bareli.
Assembly segments in Congress President Sonia Gandhi's Rae Bareli Lok Sabha constituency will be among the seats where the electoral exercise will take place.
However, in a first since 1998, Gandhi gave campaigning a miss in her constituency. Other districts going to polls in this phase are Pratapgarh, Kaushambi, Allahabad, Jalaun, Jhansi, Lalitpur,
Mahoba, Banda, Hamirpur, Chitrakoot and Fatehpur.
Backward and water-scarce Bundelkhand region also figures in this phase.
The fate of 680 candidates will be decided by 1.84 crore voters including 84 lakh women and 1,032 of third gender. The maximum number of 26 candidates are in Allahabad North, while only six candidates are in fray in Khaga (Fatehpur), Manjhanpur (Kaushambi) and Kunda (Pratapgarh).
In 2012 polls, out of the 53 seats in this phase, Samajwadi Party had won 24, BJP 5, Bahujan Samaj Party 15, Congress 6 and 'others' 3. Prominent contestants include sitting MLA Aradhana Mishra from Rampur Khas (Pratapgarh), the daughter of Congress MP Pramod Tiwari, and Independent MLA and minister Raghuraj Pratap Singh alias Raja Bhaiya, who is again contesting from his traditional Kunda (Pratapgarh) seat.
In Rae Bareli, Aditi Singh is contesting on Congress ticket, BSP turncoat Swami Prasad Maurya's son Utkarsh Maurya is in fray from Unchahar seat, while Leader of Opposition Gaya Charan Dinkar is contesting from Naraini (Banda) seat.
Senior SP leader Reoti Raman Singh's son Ujjwal Raman Singh is in the race from Karchana (Allahabad) seat Racing against time to reach out to maximum voters, BJP president Amit Shah, Congress Vice President Rahul Gandhi and SP chief Akhilesh Yadav held parallel roadshows in Allahabad.
Offensive personal jibes dominated the campaign for the phase-IV of the crucial hustings with leaders making personal attacks at each other. Prime Minister Narendra Modi repeatedly targeted the SP-Congress alliance and the BSP, particularly their leaders Akhilesh Yadav and Mayawati, respectively. Akhilesh and Mayawati too hit back at the Prime Minister who took on them over issues of corruption and law and order.
"SCAM stands for SP, Congress, Akhilesh and Mayawati," Modi had said in his election rally in Bundelkhand as he appealed to the voters to get rid of them.
He also came up with an alternative full form for BSP — "Behenji Sampatti Party" — to which the party supremo and former UP chief minister retorted instantly, saying the initials of Narendra Damodardas Modi stood for "Negative Dalit Man".
The Prime Minister, in one of the rallies, sought to suggest that the SP government had indulged in discriminatory supply of electricity on the basis of religion. Reacting to this, Akhilesh asked Modi to swear by 'Ganga Maiyya' (mother Ganga) if any discrimination had been meted out to his Lok Sabha constituency Varanasi.
Amid the verbal free-for-all, Akhilesh also appeared to target Modi by making "donkey" remark while referring to an advertisement of Gujarat government in which megastar Amitabh Bachchan promotes tourism in the state.
Without taking any name, he advised the "biggest Bollywood actor of the century" not to "campaign for the donkeys of Gujarat".
While referring to Modi's mannerisms at election rallies, RJD supremo Lalu Prasad used a derogatory term and said the Prime Minister engaged in "empty talk".
Elections for UP legislative assembly are being held in seven phases with three more — 27 February, 4 and 8 March — to follow tomorrow's polling. Election results will be out on 11 March.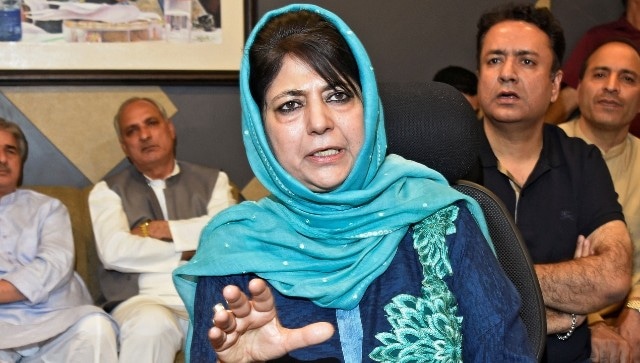 India
She said, ideally the home minister's visit should have been preceded by a follow up on assurances given to J&K leaders during the all-party meeting convened by the prime minister in June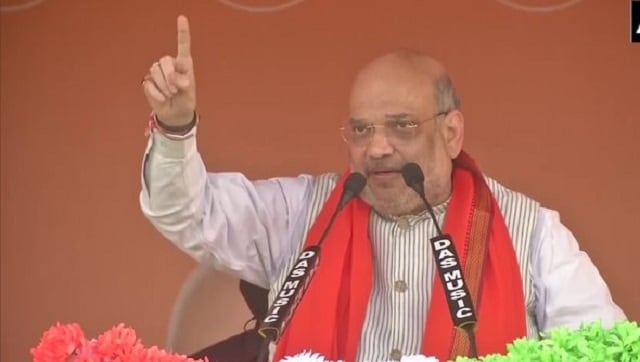 India
Shah said Savarkar had everything that he needed for a good life, but he chose the tough path, which indicated his unwavering commitment to the motherland.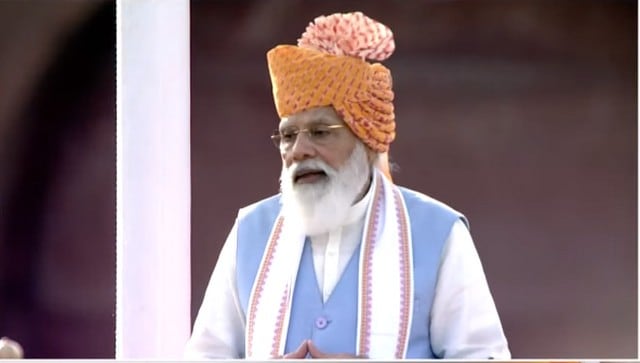 India
Responding to a question that opposition and critics term Modi an autocratic leader who takes all decisions on his own, Shah described the prime minister as a "democratic leader".