UP Election 2017: Congress has still not defused the ticking time bomb it planted in SP's backyard
Much before the Samajwadi Party-Congress alliance coined a catchy slogan of "UP ke ladke (boys from UP)" to describe Rahul-Akhilesh duo, the Congress had unleashed its own "boys from UP" to hem in Mulayam Singh Yadav.
Much before the Samajwadi Party-Congress alliance coined a catchy slogan of "UP ke ladke" (boys of UP) to describe Rahul-Akhilesh duo, the Congress had unleashed its own "boys from UP" to hem in Mulayam Singh Yadav.
And most of these 'boys' owed allegiance to the Nehru-Gandhi dynasty — the first family of Congress. Remember most acerbic barbs of leaders like Salman Khurshid who never hesitated to describe Mulayam Singh as nothing but a 'criminal'. There have been instances when Khurshid never minced words to launch most vicious attacks on Mulayam.
Being a lawyer, Khurshid is however endowed with unique gift of gab and can argue from both the sides. In the UPA-2 regime, he toned down his stridency against Mulayam as Prime Minister Manmohan Singh found SP's support which was critical in many of his policy decisions. But there were many others who were not as gifted in changing political positions as Khurshid was.
Now take the case of a lesser mortal who also owed allegiance to the first family and launched an all out war against Mulayam Singh. A rustic lawyer from Raebareli, Sonia Gandhi's constitueny, Vishwanath Chaturvedi had lent himself to take on Mulayam Singh in the most vicious manner. Chaturvedi was a grass-root level Congress worker who was egged on by the Congress leadership with the blessing of Sonia Gandhi to initiate cases against the Mulayam Singh Yadav family.
Chaturvedi filed PILs against Mulayam and his family members in the Supreme Court and accused the Yadav clan of holding properties and wealth disproportionate to their known sources of income. The CBI inquiry was initiated and Yadav was prima facie found guilty of indiscretion. Chaturvedi's PIL came in the backdrop of the political events of 1999 in which Mulayam Singh declined to lend support to Sonia Gandhi to form the government at the Centre.
In 2004 when the UPA-1 was formed, the Congress leadership fully backed Chaturvedi who was literally externed from his home state Uttar Pradesh as Mulayam Singh was the chief minister. Chaturvedi found shelter in many places in Delhi with the help of Congress leaders to continue his cases. However just when the CPM decided to withdraw support from the UPA-one regime on Indo-US nuclear deal, the SP support became quite critical for the survival of UPA regime. A thaw developed between the Congress and the SP brokered by intermediaries and Chaturvedi was asked to go slow on the cases. As Chaturvedi refused to relent, he was gradually pushed out of the Congress system and is now forced to fight his battle quite lonely.
Chaturvedi's case is unique in the history of the Congress-SP relations in Uttar Pradesh. This is a classic case as how the party's top leadership backed an ordinary party worker to take on its adversary and negotiate a deal on the basis of convenience. A careful reading of the PILs by Chaturvedi and conduct of India's political masters would give a unique insight and perspective of depravity to which politicians use the institutions and individuals to further their ends. Since Vishwanath Chaturvedi is not as gifted as other Congress leaders who attacked Mulayam but later negotiated a deal, he is literally pushed to oblivion. But such sacrifices of minions are essential to build political empires.
In his enthusiasm to coin a political catchphrase "UP ke ladke" that could capture people's imagination, UP chief minister Akhilesh Yadav may have forgotten his family's most turbulent times in dealing with the cases related to disproportionate assets. While dealing with these cases, Mulayam acknowledged for the first time about the existence of his second wife Sadhana Gupta and his son Prateek Yadav. In the course of the legal battle, many skeletons came tumbling out of the Yadav clan's cupboard. In twilight of his life, this was indeed Mulayam's toughest battle to protect his political turf and family's honour. He ensured to keep Akhilesh and other members away from harm with the help of his colleagues and his friends. But it would be naïve to believe that Mulayam has forgotten and forgiven his humiliation. Apparently he has not. But unfortunately for Akhilesh, even Vishwanath Chaturvedi is not amenable to bury the hatchet and avenge his own humiliation by the Congress and the SP. Apparently the disproportionate asset (DA) cases against the Yadav clan is a ticking time bomb once planted by the Congress.
Find latest and upcoming tech gadgets online on Tech2 Gadgets. Get technology news, gadgets reviews & ratings. Popular gadgets including laptop, tablet and mobile specifications, features, prices, comparison.
Politics
Modi and Gandhi kicked off their campaign in battleground Bihar on Friday and went for each other's jugular over the Chinese intrusion in Ladakh, both crying "insult" to soldiers and their families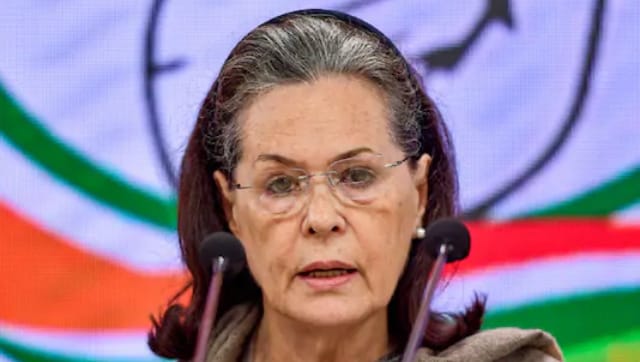 Politics
The party announced a series of programmes against the "anti-farmer, anti-women, anti-poor and anti-people" policies of the BJP-led government at the Centre.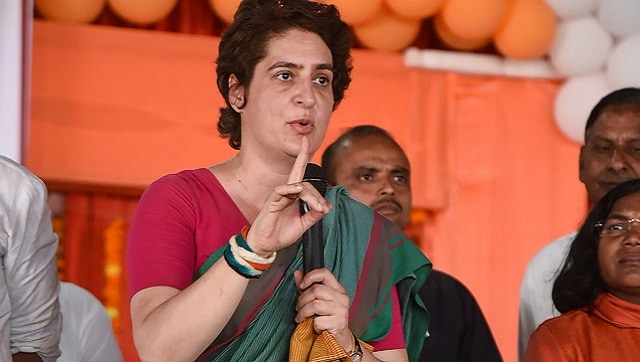 Politics
The Congress leaders made the comments in reference to reports of a BJP MLA and his son allegedly taking away a man accused of harassing a woman from police custody on Saturday