The announcement of the seven phase poll schedule for the 2017 Assembly election in Uttar Pradesh has caught India's most populous and politically critical state amid an unprecedented political turmoil and confusion. Consider the present position of four mainstream political parties:
First, the ruling Samajwadi Party (SP) still does not know on which symbol it is going to contest the election. The party leaders and its cadre still don't know who is the president of the party — Mulayam Singh Yadav or Akhilesh Yadav. There is also no clarity on whether the party's name Samajwadi Party would be valid in these seven-phase elections, for both Mulayam Singh Yadav faction and Akhilesh Yadav faction have petitioned Election Commission claiming that they represent the actual Samajwadi Party and another claimant (Mulayam to Akhilesh faction and Akhilesh to Mulayam faction) is imposter, without party's inner constitutional validity and support of cadre. Then there is a question mark over the cycle symbol's owner assuming a truce is not called between the father and the son till January 17, when the nomination for the first phase of election in 73 assembly constituencies will begin.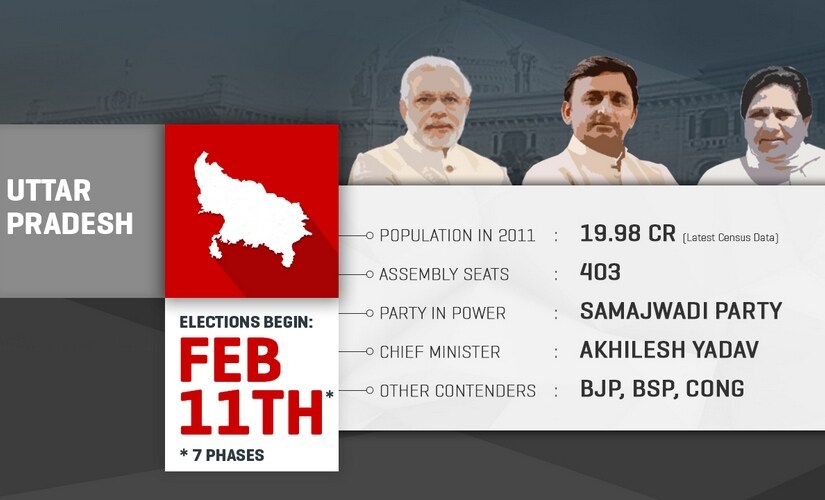 This in an unheard of and unthinkable proposition for the ruling party that too in a state as big and important as Uttar Pradesh. A situation where the father and the son along with the rest of the ruling clan members are fighting a public war against each other has not been seen before in the Indian polity, and that too when the electoral process has already begun.
It looks as though Samajwadi party's Yadav clan chieftains have already reconciled to the fact that results of these elections are a foregone conclusion for them and they have to settle their pari-war first and in the coming years rise to prepare for the elections in 2022. Akhilesh has age on his side and he can wait for his turn to be in contention for power after five years. The number of seats it wins and the support it gets is more of an academic interest, at least as of now.
Second, Bahujan Samaj Party chief Mayawati, who should otherwise have been best prepared, is showing signs of disarray. But in the run-up to the UP Assembly Election 2017, no other party in the state has seen the kind of desertion that the BSP has witnessed in its senior ranks. The likes of Swamy Prasad Maurya, Brajesh Pathak and RK Chaudhary have left the party. And while leaving the party all of them made a venomous attack on Mayawati. They all targeted her for allegedly preferring money over everything else.
There is a perception that demonetisation has hit the BSP hard. In fact the hardest. No one has any factual evidence to that effect but in politics perception about a party and a leader plays an important role. But then it is also equally true that corruption or money-making charges don't stick on leaders who essentially have a caste and community based following.
So far Mayawati has not hit the streets. She did not start holding public rallies till the first phase of campaigning had gathered momentum. Last time she was ruling Uttar Pradesh, and this time she is in opposition. She has, however, found another mode to communicate with his support base without leaving the cosy palatial confines of her residence, party and foundation offices — communicate via long unwinding opening statements at press conferences.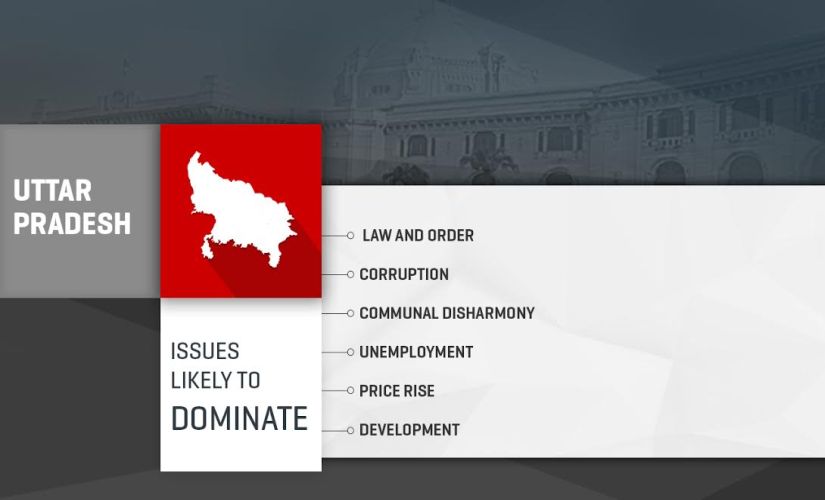 She is banking heavily on the spoils of the Samajwadi Party break up and is hoping that the Muslims would desert SP and come to her fold. So, despite the Supreme Court verdict barring usage of caste, community, religion, race, language, etc, to garner support, she openly talked about Muslims and why they should not vote for the SP but only for the BSP. Party candidates were openly identified with caste and community (Muslim).
This is a make or break election for Mayawati. She had scored a big zero in the 2014 parliamentary election and thus it is supremely important that she and her party wins or does well in this election. The split and continuing war in the SP is her best bet.
Third, the Congress is in a unique state of preparedness. The party is fighting an existential crisis situation — whether it survives as a party or slips in total oblivion. But the day election was announced, party's de-facto boss Rahul Gandhi was holidaying abroad, celebrating the onset of New Year somewhere in Europe. Soon as the Election Commission (EC) announced its poll schedule, Congress's chief ministerial candidate Sheila Dikshit came on television to declare that she would be happy to relinquish her presumptive chief ministerial contention and would happily wait for the moment when her party does some kind of tie-up with the Samajwadi Party. Many in the Congress party, including Dixit's close supporters, believe that she was made a sacrificial lamb to don the disgrace of loss, allowing a graceful exit route to Rahul Gandhi and Sonia Gandhi.
Fourth, the BJP is the only party in contention in UP, which does not have a chief ministerial candidate. Though Home Minister Rajnath Singh is the one who would be its man to be at the helm if the party wins the election but there is no announcement yet, nor would it be done in course of election.
The BJP is fighting these elections in name of Prime Minister Narendra Modi. The size and response of crowd at his rallies are encouraging signs for the BJP, provided it translates into votes. This assembly election is being held in a post-surgical strike and post-demonetisation situation. The BJP has strengthened its organisational base in the state and won 71 out of 80 seats in the parliamentary elections garnering over 40 percent of popular votes. As such the BJP goes to the polls as a favourite but the Bihar Assembly Election 2015 result proved that electoral course could change during the month-long electioneering.
BJP spokesman Sambit Patra says that elections are about confusion versus clarity. The March 11 result will give a verdict on what the voters thought was confusion and what they thought was clarity.
Updated Date: Jan 05, 2017 10:20 AM