UP Election 2017: BJP's solitary reaper in Bundelkhand confident of a repeat victory
Ravi Sharma, the BJP legislator from Jhansi (Nagar), an assembly segment of Jhansi Lok Sabha constituency, is an important man.
Jhansi: Ravi Sharma, the BJP legislator from Jhansi (Nagar), an assembly segment of Jhansi Lok Sabha constituency, is an important man. In the last assembly election in 2012, he was the only face-saver for the party in the Bundelkhand region which is made up of 19 constituencies. He was the only BJP candidate to win in Bundelkhand. He had defeated Sitaram Kushwaha of the Bahujan Samaj Party (BSP) and thus re-established his party's dominance in the historical city of Jhansi.
But Sharma is not taking the upcoming election lightly and is leaving no stone unturned to reach out to his voters. He has come out with a booklet titled 'Sankalp' that lists all his achievements in the last five years, giving micro details of the development work undertaken by him in his constituency.
This makes him confident of winning for the second time, even though he faces stiff competition from the BSP candidate in the fray Sitaram Kushwaha. His confidence gets a boost as he has succeeded in connecting with a large section of voters in Jhansi due to his monumental work of getting a 700-year-old historical temple (Madia Mahadeo Mandir) in the city rid of encroachment by Muslims without any communal violence.
As for the big-ticket alliance between the Samajwadi Party (SP) and the Congress, he gives the analogy of a businessman who enters into a partnership only when his business doesn't do well and prefers to go solo if his business is doing well.
Sharma speaks on all these issues and more with Firstpost before proceeding on his election campaign:
How challenging do you find the SP-Congress alliance?
It is an unnatural kind of alliance which has been done for communal polarisation. The chief minister campaigned a lot in the media so as to establish himself as a 'Vikas Purush' (Man of development) but what developmental work has he done in different parts of the state? When he got ground reports going against his party and the government, he entered into an alliance with the Congress to garner votes of a particular community (read Muslims). But, it won't help because in the last three years, our Prime Minister Narendra Modi cleared the misconception and the negative image among Muslim population against the BJP. His government has proved beneficial for the Muslims. Especially on the triple talaq issue, the Muslim women have realised that it's the BJP that has taken up the fight to provide them their rights. This alliance is similar to a businessman entering a partnership with another person, when his business is not doing well. Had it been the other way round, he wouldn't have done so. If votes are sought in the name of Congress, it would go to goons and the people of UP have already got fed up with rise in crime and deteriorating law and order in the state. This time, it'll be the BJP with a nationalistic outlook that's going to form the government. Our focus is to make UP free of corruption and crime, provide safety to women and employment to youth, and work for the welfare of farmers and overall development. The alliance has lost its relevance.
What are the main issues in your constituency and in Bundelkhand at large?
Due to the corrupt UP government, Bundelkhand is facing poverty and disappointment. Only 10 percent of the funds released under Bundelkhand package reached the grass root level due to prevailing corruption, and the region remained deprived of development. Both SP- and BSP-led governments never let the fund reach its beneficiaries. Second issue is that of large scale migration, as there is no employment opportunity. Farmers and agricultural labourers from villages are migrating to metros and towns in search of jobs as there's no supply of water for irrigation. We took up these two issues with NITI Aayog. I told them that if we provide water to farmers, migration could be prevented and there's a need for manpower-based industries. We have large force of cheap manpower in Bundelkhand. Recently, the prime minister has announced linking of Ken-Betwa rivers, which will benefit farmers to get water. Once the BJP comes to power in the state, these issues can be sorted out. Comparatively, the districts under Bundelkhand in Madhya Pradesh are much better due to proper use of funds.
How do you see the effect of note ban among farmers in your territory?
There is not much impact of note ban on common man; rather, they are happy with the move. See, the farmers, barring a few, hardly have any large amount of cash with them. Here, farmers are poor and they have little cash in hand. It's the opposition that is spreading rumours about note ban. Elections will be a test and the results will prove who's right and who's wrong.
What, according to you, are your strengths that will ensure your re-election as an MLA for the second term?
For the last five years, I have remained with the public throughout in all their needs. We have come up with a handbook 'Sankalp' that has the details of our developmental work and the money spent on these projects. Effort has been made to maintain transparency in work. One can crosscheck it. A lot of development has taken place in this period, right from removing encroachment from a historical temple to the laying of roads, and from beautification of the city to restoration of the crematorium. After nine years of struggle, we got rid of encroachment from Madia Mahadeo Mandir in a peaceful manner. It was almost like mini-Pakistan because whenever India lost a match to Pakistan in cricket, the encroachers celebrated it with firecrackers. It was in a volatile state. After this, the citizens have entrusted faith on us and I'm getting immense support from my voters.
What are your plans for the next five years, if you get re-elected and BJP forms government in UP?
Till now I had been an MLA of the opposition party, and in UP, an opposition party or its MLA has hardly any say. Here, only the ruling party exists, with no opposition. The UP government, for a long time, has ensured that the issues raised by the opposition shouldn't be heard or discussed inside and outside the state Assembly. It had been a tough time for me as a BJP MLA to work. In my first term, we undertook the restoration and beautification of the city's crematorium and rebuilt it. Today, this crematorium — 'Unao Gate Muktidham' — is a model and speaks about our development vision. If BJP comes to power in UP, we'll ensure the end of 'Gunda-raj' and land-mafias in Jhansi, so that common man can live peacefully and traders can do business without fear. During Kalyan Singh government in the past, we've seen the end of criminals and anti-social elements. If government has the will to do it, nothing can stop it.
Recently, the Centre has given fund for the upgradation of Jhansi Medical College — to add 200 additional beds. We'll also focus on improved health facilities, better education and transportation system in Jhansi.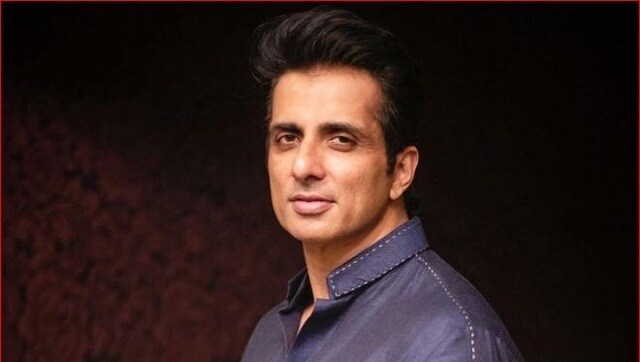 India
A recent deal between Sonu Sood's company and a Lucknow-based real estate firm is under the scanner. The survey has been initiated on allegations of tax evasion on this deal, sources said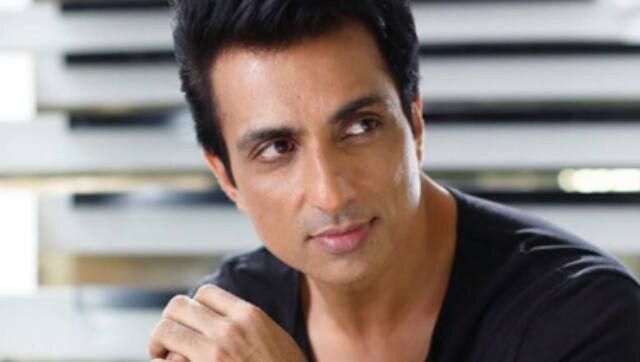 Entertainment
A real estate deal and some other financial transactions linked to Sood are under the scanner of the department, official sources had said
India
Some political leaders tried to visit him but were politely turned away from the gates of Rajkamal Saraswati Vidya Mandir School, where Bhagwat is staying