UP Election 2017: Azamgarh's first-time voters prefer Owaisi to Adityanath; trend could hurt BJP's chances
For a man to sit in Azamgarh and refer to Owaisi as the only Muslim oriented leader in the country speaks volumes.
Editor's Note: One of the most fascinating segments of voters who will be going to the polls over the seven phases of the Uttar Pradesh Assembly election is the millenial voter. Parth MN, who is travelling through Uttar Pradesh, will file a series of ground reports on millennial voters in the state, with a special focus on the concerns of young voters. This, the sixth part of the series, will focus on young voters from Azamgarh.
Twenty-five-year-old Mohammad Faizal is intently watching a video on his smartphone. There are not many customers at his vegetable shop at around noon, which is why he has joined a group of other vendors, who are discussing politics over a cutting chai at a nukkad. As others engage, Faizal is engrossed in the video. It is a speech by Asaduddin Owaisi. "Inke jaisa neta nahi India mein (There's no leader like him in India)," he says. "He is the only one who fights for the rights of Muslims."
While Owaisi's rising popularity is no news, the significance of Faizal's statement lies in his location. He hails from the Sanjarpur village of Nizamabad constituency in Azamgarh, a district where Samajwadi Party won nine out of 10 seats in 2012 Assembly election. Faizal's gravitation towards Owaisi is a direct consequence of his disillusionment with Akhilesh Yadav. "He did not fulfill a single promise he had made," complains Faizal. "Reservation for Muslims, release of innocent youngsters picked up as terror accused. Further, look at the way Muslims suffered in Muzaffarnagar."
For a man to sit in Azamgarh and refer to Owaisi as the only Muslim oriented leader in the country speaks volumes. Faizal regrets voting for Samajwadi Party in 2012. And however much he would have liked, he cannot vote for Owaisi. He will, then, shift to the next best option he has: Bahujan Samaj Party.
The SP-Congress alliance, which is banking on the Muslim consolidation to sail through the halfway mark, may be in for a rude shock in Azamgarh. With significant fragmentation of Muslim votes, and the fact that BSP had lost many of these seats by small margins, the alliance is unlikely to come up with satisfactory performance in the district, which could be called the strength of SP. It is a district with 27 percent Muslims, and sizeable Yadav and Dalit population. The simple arithmetic being, consolidation of any two of the three ensures success. In 2012, Muslims and Yadav rallied behind SP, but Mayawati could dent the alliance by adding to her Dalit vote base in attracting Muslims, who are disillusioned with the SP. The Ulema Council has also rendered its support to Mayawati.
Faizal says the law and order is in shambles and the police has been unable to rein in Yogi Adityanath's Hindu Yuva Vahini, whose activists often trigger clashes with anti-Muslim remarks.
Almost every second millennial voter lists "communal harmony" along with employment as an election issue in Sanjarpur.
It is the village that gained notoriety after Batla House encounter, which some say was fake. Two more youngsters from that village have been picked up as terror accused. There have been murmurs of several youth from Azamgarh joining Indian Mujahideen, and one was convicted for 2013 Dilsukhnagar blasts as well. But many youngsters have been acquitted too. In February 2016, a lawyer was felicitated here for freeing 10 from terror charge. Villagers say the police has troubled innocent people too often. Opposition leaders including Amit Shah have labeled it 'Atankgarh' and it hurts the villagers here.
"Picking up Muslims on mere suspicion and keeping them in jail without any concrete proof has become a habit," says Faizal. "Look what happened in the case of Delhi blasts. Those who have been picked up from here would also be acquitted after 10-15 years. In 2012, Akhilesh said he would ensure speedy inquiry into those who are languishing in jail. But he has done nothing. Muzaffarnagar riots happened under his watch. A sugar mill just came up here and not a single Muslim got a job. How is he a leader of the Muslims?"
Almost every second or third house in Azamgarh has a member in Saudi, for the lack of jobs here has forced youngsters to migrate. Mohammad Sajid, 25, from the neighbouring village of Khudadadpur with its sprawling mango orchards lined up one after another, says his brother is in Saudi and he too would have liked to migrate but cannot, for his mother would be lonely. "My father passed away 13 years ago," he says. "I teach in a nearby Madarsa and looking for a better job."
As the rugged, potholed road takes one away from rural Azamgarh into the town, issues of the millennial voters do not change, only the priorities are shuffled. Education and employment supersede communal harmony.
Otherwise a bustling developed town with adequate public transport and better roads, Azamgarh suffers from not having a university. At the Shibli National College of Azamgarh, every student expressed this gripe. "Akhilesh had visited the college," says Nasir Khan, 24-year old LLB student. "He said he would consider declaring this college a university. But nothing has happened on that front."
Due to lack of higher educational avenues, almost every student expressed the desire to migrate, especially to Allahabad, which is where most students from across Uttar Pradesh go to prepare for further exams of various streams. For the students of Azamgarh, they have an added disadvantage. Abhinav Singh, 23, who is pursuing MA in English literature, says he was refused a room in Allahabad because he hailed from Azamgarh. "I have started telling people I am from Lucknow," he says, as the vast ground in the campus looks on. "I will migrate for sure. It is impossible to get a job without jugaad in UP."
There is no doubt the anti-incumbency exists in Azamgarh, and there is a significant shift from SP to BSP. However, Akhilesh's personal popularity remains intact. How much of that translates into votes and whether he is able to retain a reasonable voteshare remains anybody's guess. Nasir says in spite of his reservations, he would like to see Akhilesh given another chance. "He is the best of the lot right now," he says. "Mayawati is too narrow-minded. And less said the better about BJP. It nurtures people like Adityanath. And their leaders have often defamed Azamgarh."
Iqra Parveen, studying BSC Mathematics first year, said it is sad the land of Kaifi Azmi is defamed for no reason. "I like how Akhilesh has focused on girl's education, laptops and development of the state," said the burkha-clad granddaughter of the famous poet Sagar Azmi. "Azamgarh is a place with rich history. We live in harmony and peace. If the BJP could indulge in less communalization and more governance, it would genuinely bring the country together."
Also read the other reports in this series:
I. How Lucknow's first-time voters are gearing up for the polls
II. In Sonia Gandhi's adopted Udwa village, millennials are impressed with Modi's 'audaciousness'
III. In VIP constituency of Raebareli, millennial voters vexed with Congress, inclined to vote for Akhilesh
IV. In Amethi, millennial voters are looking beyond Rahul Gandhi
V. In Faizabad, BJP foot soldiers working towards Ram Mandir, but does the youth care?
Find latest and upcoming tech gadgets online on Tech2 Gadgets. Get technology news, gadgets reviews & ratings. Popular gadgets including laptop, tablet and mobile specifications, features, prices, comparison.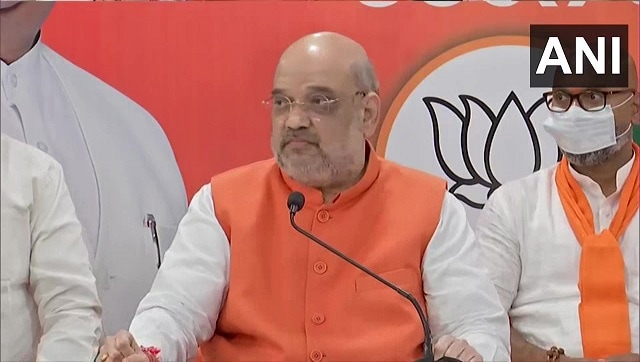 India
India's gross domestic product (GDP) had contracted by a record 23.9 percent in the first quarter (April-June) of the 2020-21 fiscal as the coronavirus lockdown pummelled economic activity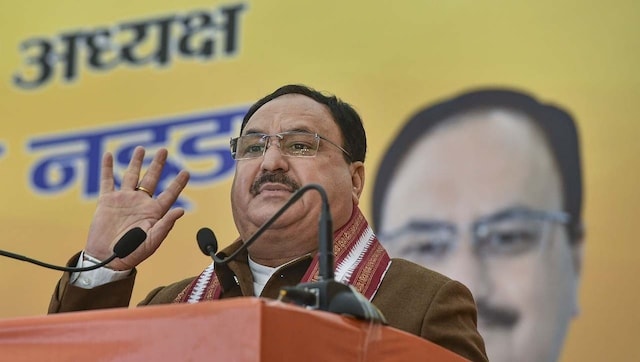 Politics
BJP general secretary Arun Singh announced that Nadda will begin his travel from the first week of December and Uttarakhand will be the first state on his itinerary
India
In his address after laying the foundation stone for various infrastructure projects in Tamil Nadu, Shah said Narendra Modi has "waged a battle to end dynasty politics and corruption"