UP Election 2017: Allies and a mother-son pair at loggerheads in Allahabad
Pre-poll allies BJP and Apna Dal as well as Congress and Samajwadi Party are fighting each other on some of the 12 Assembly seats in the district while a mother-son contest is also on.
Allahabad: Pre-poll allies BJP and Apna Dal as well as Congress and Samajwadi Party are fighting each other on some of the 12 Assembly seats in the district while a mother-son contest is also on.
181 candidates are in the fray in the dozen assembly segments in Allahabad that will go to polls on 23 February. Nominations for the assembly seats, the largest number for any single district in Uttar Pradesh, began with issuing of notifications for the fourth phase of polls on 30 January.
Allahabad (North), which covers a major part of the city, has the highest number (26) of candidates while Handia in Trans-Ganga region of the district has the lowest (9).
A messy, multi-cornered contest is likely in Soraon of Trans-Ganga where despite the tie-ups between Congress and SP, and BJP and Apna Dal, their candidates are contesting against their allies besides rival parties.
Congress, which is contesting 105 out of 403 seats in the state, has fielded Jawahar Lal Diwakar from the seat where sitting SP MLA Satyaveer 'Munna' has refused to back out and is seeking re-election. Jamuna Lal Saroj of Apna Dal is also a candidate here alongside BJP's Surendra Kumar. The seat has been a cause of a bitter war of words between leaders of both coalition partners of the NDA which is in power in the Centre.
A senior leader of Apna Dal accused state BJP president Keshav Prasad Maurya of making the seat a "prestige issue". The regional outfit hopes to do well here owing to a sizeable Kurmi population while the BJP fancies its chances here as the assembly segment forms a part of Maurya's Lok Sabha seat of Phulpur.
In Handia, both wife and son of former state cabinet minister Rakesh Dhar Tripathi - Pramila Devi and Prabhat – are in the fray. Tripathi, who was the minister for Higher Education in the Mayawati government (2007-12) and represented the assembly segment, came out on bail last month after spending a few months in jail in a disproportionate assets case. He was expelled from the BSP shortly after the 2014 Lok Sabha polls which he had unsuccessfully contested as the party's candidate from Bhadohi.
His wife has been fielded by Apna Dal. His son, who has nursed political ambitions since the time Tripathi was a minister, filed his papers on the last day for nominations and said "I have been ignored by all parties though I have been working among the people while my mother has been given a ticket despite having no experience of public work".
The Congress-SP alliance appears to be under strain in Bara and Koraon as well – both reserved for Scheduled Castes and falling in Trans-Yamuna region. Bara is at present represented by the SP and sitting MLA Ajay Kumar is seeking to retain the seat even though the Congress has fielded Suresh Kumar.
In Koraon, which is held by the BSP, Congress has fielded Ram Kripal – a former MLA who had been with the Communist Party of India (Marxist) till the last assembly polls. Ramdev is contesting as Samajwadi Party's candidate. Both Congress and SP had fared badly in the 2012 elections with their respective candidates losing their deposits.
A total of 244 candidates filed their nominations by 6 February. During scrutiny of papers on 9 February, nominations of 53 candidates were rejected. Ten candidates withdrew their nominations till yesterday when symbols were allotted to nominees.
Politics
In the two decades that Narendra Modi has been in public office, first as chief minister and then as prime minister, he has established his vision of development for all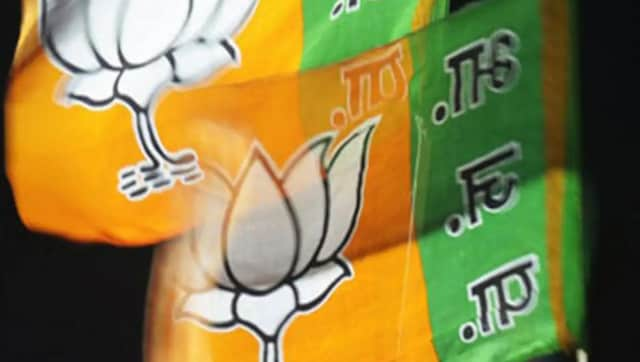 India
In the GMC, the BJP established its lead since the beginning of counting at 9 am, and eventually trumped its rivals Congress and the Aam Aadmi Party (AAP) by a huge margin.
India
Channi, who replaced Captain Amarinder Singh, also requested the prime minister to withdraw the centre's decision to postpone paddy procurement, which has been delayed in Punjab till 10 October