UP Election 2017: Akhilesh skips EC meet on party symbol, to focus on four-five campaign rallies a day
The battle for the cycle symbol seems to be reaching its conclusion with both Mulayam Singh Yadav and Akhilesh Yadav factions presenting their case to the Election Commission on Friday. And while senior Yadav is already at the EC office, reports suggest that Akhilesh has decided to stay back in Uttar Pradesh.
According to CNN-News18, Ram Gopal Yadav will present his factions case to retain the Samajwadi Party's cycle symbol in the upcoming Uttar Pradesh Assembly Election.

While critics may say that Akhilesh is most likely absent in order to avoid coming face-to-face with his father in the battle for the cycle symbol, the strategy is likely to be something else.
According to reports, the Akhilesh Yadav faction of the Samajwadi Party want the incumbent UP chief minister to focus on poll campaigning.
And this may not entirely be wrong. According to an Economic Times report, Akhilesh has a very tight campaign tour schedule planned ahead. He is planning to attend four-five rallies a day along with his wife Dimple as his "star campaigner".
According to the report, the campaign blueprint has been drawn up and the UP chief minister has already dispatched teams to all 403 assembly constituencies after he took over as the national president of the party on 1 January. "Dimple Yadav will be a star campaigner for us...the public is eager to listen to her too," Sunil Singh Yadav, a close aide of Akhilesh Yadav told the newspaper.
The Akhilesh faction of the Samajwadi Party has decided to form an alliance with the Congress and the Rasthriya Lok Dal (RLD) for the upcoming Assembly election. And according to reports, discussions on seat sharing have already begun with both parties.
According to a CNN-News18 tweet, the RLD has demanded 30 to 36 seats, whereas Akhilesh' group is ready to give 20 seats. Congress is known to have demanded 105-115 seats whereas the Samajwadi Party is willing to give around 75-80 seats.
Interestingly, according to sources, the Samajwadi Party thinks that Congress is not likely to win more than 10 seats in the election.
Politics
Addressing Congress leaders at the brainstorming camp in Udaipur, Rahul Gandhi said that regional parties lack ideology and cannot fight the BJP-RSS team. He believes it is the Indian National Congress party which can do it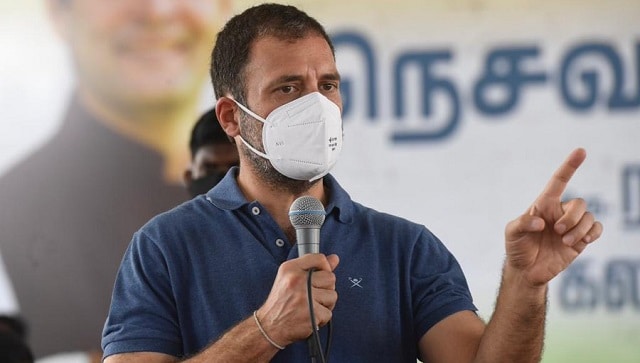 India
Congress leader Rahul Gandhi said there is a fight between two ideologies in the country
Politics
Rumours about Azam Khan's unhappiness with the Samajwadi Party leadership were bolstered when he did not meet party MLA Ravidas Mehrotra in jail but a day later met Congress leader Pramod Krishnam there