UP by-election result 2018: Caste politics returns with a vengeance as Akhilesh, Mayawati regain lost ground
As results of by-elections in two Lok Sabha seats of Uttar Pradesh became clear on Wednesday, the ruling BJP held opportunism of Opposition parties responsible for the loss, and cited their last minute alliance.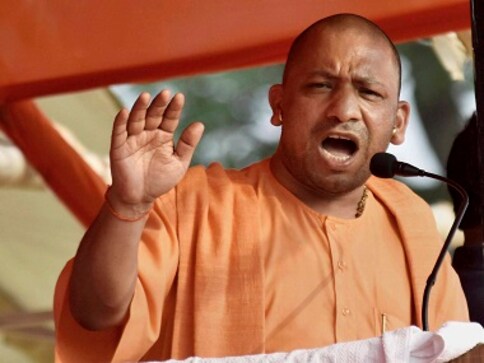 Lucknow: As results of by-elections in two Lok Sabha seats of Uttar Pradesh became clear on Wednesday, the ruling BJP held opportunism of Opposition parties responsible for the loss, and cited their last minute alliance.
The victory in both Gorakhpur and Phulpur LS seats is a minuscule, yet significant achievement for both Samajwadi Party (SP) and Bahujan Samaj Party (BSP), who entered an election pact for the first time after 1993 Assembly polls, which were conducted after sacking of Kalyan Singh's BJP government in the aftermath of demolition of Babri Masjid.
With support from arch-rival BSP, SP's Nagendra Pratap Singh Patel won Phulpur with a margin of 59,613 votes, taking hold of the constituency represented by Deputy Chief Minister Keshav Prasad Maurya in past. On Chief Minister Yogi Adityanath's home turf Gorakhpur, SP's Praveen Kumar Nishad won by 21,881 votes.
 In 2014 LS elections, SP had won five seats with 22.35 percent vote share, while BSP could not win a single seat despite polling 19.77 percent votes. Both, SP and BSP, were curtailed to 50 and 20 seats respectively in last Assembly elections held in 2017.
 "Both regional parties have tasted success because they came together, which implies that caste politics is back in the state," said senior journalist Srawan Shukla. He added that these results indicate that the 'Modi Wave' of 2014 has vanished with the hardline rule of Uttar Pradesh chief minister and Hindu Yuva Vahini founder Yogi Adityanath.
Media reportedly gagged
Earlier on Wednesday, several journalists claimed that Gorakhpur district magistrate Rajiv Rautela stopped them from entering counting centre set up at Gorakhpur University and prevented them from reporting results of the by-election, while allowing only those mediapersons who were his cronies.
 While the magistrate's office denied Rautela had passed any such diktat, Harikesh Singh, a journalist covering by-election results for a regional web portal, told Firstpost: "The media was asked to stay away from the counting centres and come only when they are asked to." He added that Rautela's responses turned even more rude when media queried him regarding the counting process.
 Interestingly, Rautela, along with IAS officer Rakesh Kumar Singh, were suspended by Allahabad High Court in December 2017 for promoting illegal mining during his tenure in Rampur district. The court asked Uttar Pradesh Chief Secretary to take disciplinary action against both the IAS officers, but Rautela continues to serve as district magistrate of Gorakhpur, Singh is the district magistrate of Kanpur (Dehat).
Rautela was also under scanner when in his report submitted to the court in the capacity of a district magistrate, he held an oxygen supplying agency and a doctor responsible for deaths of more than 60 children at the BRD Hospital. He is said to be a close relative of Adityanath.
Akhilesh mum on future of alliance
People have taught a lesson to the BJP, said former Uttar Pradesh chief minister and SP chief Akhilesh Yadav while addressing the media in Lucknow.
"BJP's policies have been such that they have harassed the poor, backwards, Dalits and Muslims of the state. They promised moon to the masses, but failed in delivering anything," Yadav said, while maintaining silence on a future alliance with Mayawati-led BSP. He visited the BSP supremo's residence later in the evening.
"Acche din to nahi aaye lekin bure din dikhane ke liye sab ekjut hue (acche din did not arrive, but they all teamed up to show us the bad days)," Yadav said, as he thanked Mayawati for extending support to the alliance.
 Meanwhile, Uttar Pradesh BJP president Mahendra Nath Pandey, said the party will introspect on this loss.
"Poor polling percentage could have been the reason," Pandey added.
'SP, BSP back in race for LS polls'
RR Jha, a professor with the political science department at Banaras Hindu University, said the by-election result should not only be seen as BJP's defeat, but also as victory of an alliance between parties that were struggling for survival.
"Election performances of both SP and BSP seemed to convey they had lost their political ground in recent past and were fighting for survival. Though experimental in nature, this alliance has brought them back in the race of 2019 elections," said Jha.
Jha is hopeful that the "we can" attitude of this alliance of regional parties can repeat what Ram Manohar Lohia, along with other leaders, did in 1963, by generating a united Opposition to counter then Congress government at Centre.
"This result also reflects the problem with our country," said Jha, explaining how people of Uttar Pradesh supported BJP consecutively in Lok Sabha and Assembly elections, but voted it out now as the state government, and prominently their MPs failed to stand true to their expectations.
The BHU professor said the saffron party needs to introspect on its defeat as it has lost seats previously held by its chief minister and deputy chief minister.
Losing Gorakhpur is a huge setback for BJP as it had been a saffron citadel of sorts with Adityanath representing the constituency in the Parliament five times, after three terms of his guru Avaidyanath as MP, said Jha.
"This shows the return of caste politics in Uttar Pradesh. BSP and SP have shown that the vote bank of Dalits, Muslims and OBCs is much bigger than the vote bank of BJP," Jha said, adding that the same formula worked for RJD, JD-U and Congress in Bihar. While RJD won Araria LS and Jehanabad Assembly seats, victory on Bhabhua Assembly seat was the only consolation for BJP.
Saurabh Sharma is Lucknow-based freelance journalist and a member of 101reporters.com, a pan-India network of grassroot journalists
Explainers
Faced with an increasingly belligerent China, the Indian Army has increased its firepower by deploying a variety of rockets and artillery, and plans to further acquire diverse weapon systems
India
The five-day conference will see participation of over 550 delegates from 115 countries to discuss issues related to development and strengthening of integrated geospatial information management, its capacities and capabilities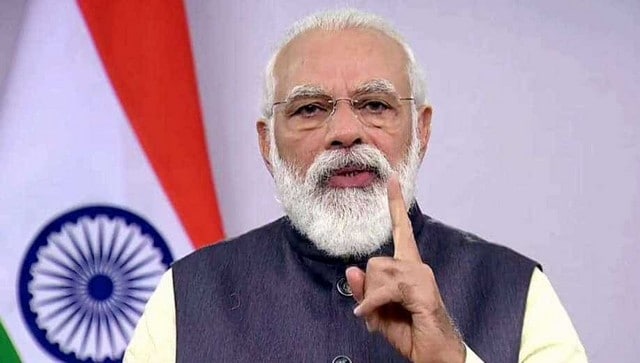 Business
Currently, high logistics costs in India bring down the competitiveness of domestic goods in the global market. The National Logistics Policy, launched by PM Narendra Modi, aims at promoting the seamless movement of goods across the country