UP by-election result 2018: BJP stumbles, but Congress and Rahul on verge of limping out of 2019 race
It was interesting to see Congress leaders and spokespersons appear on TV on Wednesday pleased as punch at BJP's defeat in Uttar Pradesh by-elections. Interesting, because Congress had just been handed a spectacular drubbing in Uttar Pradesh, a state where it once ruled. Its candidates in both Gorakhpur and Phulpur Lok Sabha constituencies lost their deposits.
It was interesting to see Congress leaders and spokespersons appear on TV on Wednesday pleased as punch at BJP's defeat in Uttar Pradesh by-elections. Interesting, because Congress had just been handed a spectacular drubbing in Uttar Pradesh, a state where it once ruled. Its candidates in both Gorakhpur and Phulpur Lok Sabha constituencies lost their deposits.
Phulpur, incidentally, is the seat from where Jawaharlal Nehru was elected twice — in 1957 and in 1962, when he defeated Ram Manohar Lohia — and was succeeded by sister Vijaya Lakshmi Pandit in 1964. Wednesday's results show Congress has been practically wiped out in the key Hindi heartland state, registering over 60 percent erosion in vote share in both seats including the legacy seat of Phulpur.
In 2014, even in the midst of a Narendra Modi wave, the Congress secured over 45,000 votes in Gorakhpur and over 56,000 in Phulpur. Four years on, the corresponding numbers are less than 20,000 in both seats, with its vote share plummeting to 2 percent. To put the figure in perspective, mafia-don-turned politician Ateeq Ahmed secured 48,094 votes as an Independent candidate from Phulpur, comfortably more than double of Congress' tally.
This wasn't an aberration. Despite tying up with the Samajwadi Party, the Congress managed to draw just 6 percent of the popular vote in last year's Uttar Pradesh Assembly polls. Akhilesh Yadav could in fact be justified in concluding that he damaged his chances by clasping Rahul Gandhi's hand.
The Uttar Pradesh by-election results reflect a larger trend of consistent erosion in Congress' voter base barring Gujarat, where it failed to capitalise on 25 years of anti-incumbency despite a good fight and Rajasthan, where it handsomely defeated the BJP in three Lok Sabha constituencies. Everywhere else (including in two bypoll victories in Madhya Pradesh) Congress' struggle continues.
It crashed to sub-par performance in North East — a traditional stronghold — polling zero seats in Nagaland, Tripura and failing to form a government in Meghalaya. Its footprint across seven states has now reduced to just one: Mizoram. Congress candidates lost their deposits in recently held West Bengal bypolls and came a poor third in Odisha. It is not only failing to retain own share and base, it is being relegated to insignificance across a wide swath of regions in India, and from Bihar to Tamil Nadu the Congress footprint is being erased in favour of either the BJP or regional satraps.
In contrast, despite the noise in media over its impending demise, BJP has managed to increase its vote share in both Phulpur and Gorakhpur compared to last year when it swept the Uttar Pradesh Assembly elections, though obviously the quantum of rise wasn't enough to meet the challenge of a grand SP-BSP 'alliance'. As this The Times of India infographic shows, BJP's vote share went up from 35.3 percent in Phulpur to 39 percent, and from 40.2 percent in Gorakhpur to 46 percent this year.
It wasn't clear, therefore, why Congress spokespersons on Wednesday were gloating at BJP's discomfiture, seemingly oblivious of their own predicament. Voting trends indicate that unless Congress manages to quickly stem the rot and engineer a miraculous turn of fortune in upcoming Assembly elections, it will be deemed superfluous (and even damaging) to Opposition's alliance calculus.
In its hour of existential crisis, Congress' reaction was revealing. Self-styled 'UP ke ladka' Rahul brushed aside party's poor performance, raised a toast to the Opposition and insisted that voters are "very angry" with the BJP and will vote for whoever has the best chance of beating them. In his tweet, he also sought more time for a Congress turnaround.
The gloating and triumphalism sit at odds with its electoral prospects, indicating a disconnect between optics and reality. Instead of investing in building the party from ground-up, empowering local leaders, resurrecting grassroots structure, striking strategic alliances, connecting with people, nurturing voter base and taking an ideological stand to differentiate the brand from rivals, the new Congress president seems more focused on symbolism. While that is important, it cannot substitute unsexy, behind-the-scenes organisational work.
At its most vulnerable, Congress is taking recourse to denial. Senior politician Ghulam Nabi Azad claimed that Congress deliberately abstained from campaigning to prevent a division of anti-BJP votes, yet this is at best a half-truth. In reality, the party stands isolated in Uttar Pradesh. The SP wasn't ready to pamper it and is now blaming Congress for fielding candidates in Gorakhpur and Phulpur.
"The steady decrease in Congress votes as well as vote share shows its poor condition in Uttar Pradesh. It can hardly win any Lok Sabha seat besides Amethi and Rae Bareli," Economic Times quoted an SP leader, as saying. Tellingly, Akhilesh drove to Mayawati's residence to "thank her" post the declaration of bypoll results and even proclaimed that his relationship with Congress "is good", but stayed silent on committing to an alliance for 2019.
It goes to show that if Congress wishes to be a part of the anti-BJP coalition in 2019, it must relinquish all hopes of a leadership role and accept whatever comes its way. In the altered realities of a new equation, Rahul might as well forget all prospects of being prime minister in 2019 even if Narendra Modi fails to return.
The Congress high command is worried. Sonia Gandhi's vituperative attack on Modi — as this columnist previously argued — was a desperate effort to place Congress front and centre of an anti-BJP grand alliance. Rahul followed his mother in tweeting pictures from Sonia's dinner diplomacy.
Fabulous dinner tonight, hosted by UPA Chairperson, Sonia Gandhi Ji. An opportunity for leaders from different political parties to meet and bond, informally.

Much political talk but much more important - tremendous positive energy, warmth and genuine affection. pic.twitter.com/IxaAm7UPoI

— Office of RG (@OfficeOfRG) March 13, 2018
Some key proponents of Third Front, though, are already dropping large enough hints that Congress cannot take such an eventuality for granted. Mamata Banerjee chose to skip Sonia's dinner, sending Sudip Bandyopadhyay (previously arrested by the CBI in connection with a ponzi scheme) instead. Notably, she has committed to attending the dinner floated by Sharad Pawar later this month.
Meanwhile, Telangana chief minister K Chandrashekar Rao slammed the Congress, terming the party as "villain No 1".  In Andhra Pradesh, Chandrababu Naidu sought to distance himself from both the BJP and Congress, and Mamata's discomfiture with Rahul's leadership is well known. With the strengthening of Akhilesh and Mayawati's hands in Uttar Pradesh, the picture of Congress' redundancy in national politics is being reinforced.
In any anti-BJP coalition, Congress punches far above its weight and gets a leadership role not just due to legacy or the endurance of Gandhi brand, but also because of its hold over the ecosystem of power. Successive electoral defeats have slackened its hold and weakened its bargaining power. As regional leaders get over their real and perceived dependence on Congress, the Grand Old Party is getting squeezed into a corner. It remains to be seen if Rahul manages to stage a spectacular turnaround. He has very little to lose.
also read
World
India is not a member of the Group of Seven but has been invited by Japanese Prime Minister Fumio Kishida who has time and again expressed his own conviction in strengthening ties with the Global South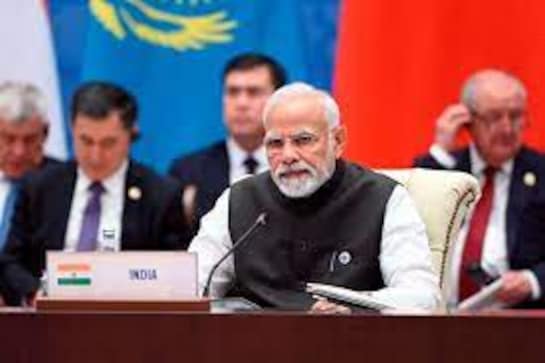 Politics
PM Modi said India wants normal bilateral ties with Pakistan, adding that "it is incumbent upon them to create a conducive environment free from terrorism and hostilities"
World
Prime Minister Modi left for Japan to attend the Group of Seven Leaders summit where he has been invited as a guest country