UP, Bihar by-elections and beyond: Trends from recent, previous polls don't portend good news for BJP in 2019
The results of all polls that have taken place after the 2014 Lok Sabha election indicate that whenever the Narendra Modi-led BJP decides to hold the parliamentary elections, it's going to lose seats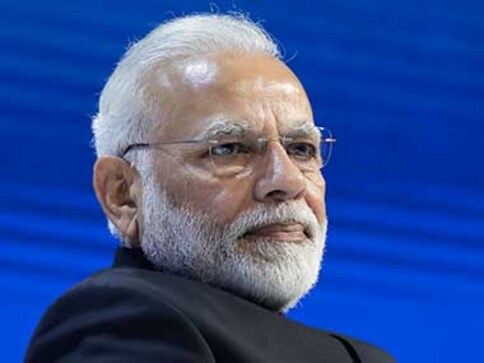 This piece is not primarily about the recently concluded by-elections in Uttar Pradesh and Bihar. Nor, in fact, is it about the various Assembly by-elections and elections and parliamentary by-elections held in various states since this Bharatiya Janata Party (BJP) government came to power in May 2014. It is primarily about the next round of parliamentary elections, slated to be held a little over a year from now (though the possibility of it being brought forward exists) and secondarily the major Assembly elections that are to be held this year: in Karnataka, Rajasthan, Madhya Pradesh, and Chhattisgarh.
A couple of caveats are in order at the outset. First, though the focus is on the approaching elections, fairly extensive space will be dedicated to what has happened as background, without which the rest of this analytical excursion and 'prognostications' will be incomprehensible. Second, this political commentator/observer is neither a psephologist nor a 'pollster', thus, what will appear in this article is personal analysis, albeit one informed by fact and, hopefully, a simulacrum of logic.
Let's begin with the latest round of by-elections, which no one will doubt is extremely significant. In Uttar Pradesh, the BJP lost two parliamentary seats: Gorakhpur, held by Uttar Pradesh chief minister Yogi Adityanath (and the party for close to a quarter of a century); and Phulpur, held by deputy chief minister Keshav Prasad Maurya. Both the losses were incomprehensible to the party and, by and large, the commentariat.
Three causes were adduced, all specious, partial or vacuously true. First, it was argued that the low turnout, compared to 2014, was a major factor; second, most people, especially party functionaries, argued that it was the consolidation of the votes of Samajwadi Party and Bahujan Samaj Party, not anticipated by BJP, which resulted in the 'fiasco'; and, third, as a corollary, the consolidation of the Muslim vote (as far as BJP leaders go almost in an accusatory tone).
In Gorakhpur, the turnout fell by about 8 percent and in Phulpur by 12 percent. The main reason being attributed is an apathetic campaign not overseen by party president Amit Shah or much involving Prime Minister Narendra Modi but left to Chief Minister Adityanath's devices. That could be true; it could also be the case that the Uttar Pradesh government's performance and the BJP's general political and policy trajectories did not enthuse voters to turn up at the booths.
Similarly, as the pundits have noted, arithmetically adding Samajwadi Party and Bahujan Samaj Party votes would not have overturned the huge margins achieved in 2014, when BJP polled almost 550,000 votes in Gorakhpur and 500,000 in Phulpur. The corresponding figures for Samajwadi Party and Bahujan Samaj Party put together were 360,000 and 400,000. Given that Samajwadi Party polled correspondingly 456,513 and 342,922 votes this time, arithmetically the BJP should have cruised. Clearly, a significant section of BJP votes swung: it would not be a stretch to hypothesise that the non-Jatav Dalits and non-Yadav OBCs switched their allegiance, given BJP's attitude to especially the former, and especially in Uttar Pradesh.
Given an anti-BJP Dalit consolidation is happening on the ground, this is no surprise. Finally, a no-brainer: with Samajwadi Party and Bahujan Samaj Party coming together an anti-BJP Muslim consolidation is something by way of a vacuous truth.
The Bihar results went more by the form book: Rashtriya Janata Dal (RJD), shorn of the politically opportunistic baggage that goes by the name of Nitish Kumar, won the Araria parliamentary seat by a reduced margin, giving the Bharatiya Janata Party-Janata Dal (United) no quarters, and the Jehanabad Assembly seat by an increased margin.
The BJP retained the Bhabua Assembly seat. Not too many theories have been doing the rounds in the Bihar case, except for the patently fatuous one that RJD leader Lalu Prasad's incarceration generated a 'sympathy wave'. To this writer's way of thinking, it's certainly possible that a lot of people in Bihar, especially the OBCs and 'extremely backward castes (EBCs)' were seriously put off by the chief minister's repudiation of the mandate given to the alliance of Rashtirya Janata Dal and Janata Dal (United) alliance and the latter's more than obviously orchestrated reconciliation with BJP. That, for Kumar, it was political suicide, is really his problem.
But let us also go back a bit — to election and by-election results since 2016 mainly, by which time Modi and his government had had some time to establish their bona fides, although I am putting in some additional data for greater contextual depth. First, let us take a look at the results of the state Assembly elections in the following table.
Table 1
Year
State/Union Territory
Winning Party
2014
Jharkhand, Haryana, Maharashtra, J&K
BJP in each state
2015
Bihar
RJD-JD-U alliance,
Delhi
Aam Aadmi Party
2016
Assam
BJP
West Bengal
Trinamool Congress
Kerala
Left Front
Puducherry
Congress
Tamil Nadu
AIADMK
2017
Goa
BJP
Gujarat
BJP
Himachal Pradesh Manipur
BJP
Punjab
BJP, with BJP as an adjunct
Uttarakhand
Congress
Uttar Pradesh,
BJP
BJP
2018
Meghalaya
Alliance, with BJP as an adjunct
Nagaland
Alliance, with BJP as an adjunct
Tripura
BJP
One thing is obvious from this table: though the BJP's winning streak has only slightly been diluted — Bihar, Delhi, West Bengal, Kerala, Puducherry and Tamil Nadu — the character of BJP's victories has changed over time, quite apart from the fact that other than in Bihar and Delhi, it didn't have the slightest glimmer, to begin with. Just after 'storming' to power with a single-party majority for the first time in 30 years, electoral matters began proceeding smoothly.
Thus, 2016 onwards, it won 10 out of 14 state elections. But the quality of the victories, the tactics used and the party's role in the governments that followed have become skewed. Of the 10 states won, only four count as significant: Uttar Pradesh most obviously; Tripura, because it was a Left bastion no one believed would be swept away the way it was; Assam, because it is the gateway to the North East and BJP has been trying to crack it for a while; and Gujarat, because it is Prime Minister Narendra Modi's home state, which set the template for his particular brand of governance, with a subsequent accent on development and taking credit for developmental achievements when none was due (like 'developing Gujarat', which was one of the most developed states anyway under various, mostly Congress, regimes).
But then, Gujarat was not an unqualified victory, which is not to suggest that somehow BJP lost morally even though they won electorally. The bottom line is it won and formed a government, but that does not hide certain important indicators. Shah had claimed in the run-up to the elections, after its sundry attempts at subverting the Opposition, including the barely constitutional gambit of having the Election Commission postpone the announcement of dates even after notifying the elections so that the government could announce freebies for certain sections of voters, that it would win 150 seats. At least one exit poll put the figure at 116; almost all other pollsters predicted that the ruling party would increase its tally. In the event, the party got only 99 seats: there was a considerable shock and awe.
Two things the Opposition's unexpected showing proved, inter alia, were that Congress had started getting its act together and that the alliance with mass movements — mainly Hardik Patel's Patidar movement and Jignesh Mevani's Dalit mobilisation could work.
More to the point, Gujarat showed that time has come when genuine mass movements can cross the border into the realm of elections and make a difference in the formation and conduct of governments (a sort of nav nirman redux, not really replicated in about half a century.
The other victories were hardly BJP victories, as the party piggy-backed on local formations, which usually prefer to ally with the party at the Centre, especially one with highly developed financial muscle: thus, Manipur, Meghalaya, and Nagaland. Goa was a similar case.
Before getting to the nub, let's take a look at another set of statistics, set out in the following table, relating to parliamentary by-elections, which are randomly selective and significant; for instance, the All India Trinamool Congress winning a by-election in West Bengal is not significant.
Table 2
Year
Constituency/State
Winning party
2016
Shahdol/Madhya Pradesh
BJP, retained
2017
Chitrakoot/Madhya Pradesh
Congress, retained
Ater/Madhya Pradesh
Congress, retained
2018
Gorakhpur/Uttar Pradesh
SP, wrested from BJP
Phulpur/Uttar Pradesh Araria/Bihar
SP, wrested from BJP RJD, retained
Ajmer/Rajasthan Ajmer/Rajasthan
INC, wrested from BJP INC, wrested from BJP
So, let me sum up, BJP has made no gains in by-elections in key states; in fact, in the last three years, it has lost seats in Rajasthan and Uttar Pradesh, while a status quo seems to prevail in Madhya Pradesh and Bihar. This is not a comprehensive list, which would show that BJP's strength in the Lok Sabha (excluding the nominated members) has gone down from 282 to 273. This means that their single-party majority will be skating on thin ice until the parliamentary elections are held, which is scheduled about a year from now.
More trouble is brewing for BJP. The Telugu Desam Party has quit the National Democratic Alliance (NDA) and tabled, following the YSR Congress, a no-confidence motion against the government. The motion is symbolic because NDA still has the numbers to sail through it — around 315.
The Shiv Sena with 18 seats has been restive for a while, sniping at BJP on a regular basis in its mouthpiece, Saamana, and other public platforms. It has also declared its intention to contest the 2019 parliamentary and simultaneous Assembly elections solo, but its members remain in the Union and the state council of ministers. With Shiv Sena, it's difficult to figure out what exactly is going on, so this may just be a bargaining ploy. But it has clearly hinted it might abstain during a no-confidence vote, prompting Maharashtra chief minister Devendra Fadnavis to meet a Sena MP in camera to seek support during a no-trust vote.
Bihar's Lok Janshakti Party, headed by Dalit leader and Cabinet minister Ram Vilas Paswan, which has six seats in the lower house is also not in a happy frame of mind. One of its MPs expressed concern about BJP's spate of by-election losses. A couple of smaller allies, including Bihar EBC leader Jitan Ram Manjhi, have also quit. All NDA allies have one complaint in common: that the ruling party ignores them, does not hold consultations with them and some feel that the BJP leadership treats them with disrespect.
It is in this context that the four impending state elections this year and, if schedules are adhered to, the parliamentary elections next year must be viewed. Karnataka will hold elections in a month or so. Most opinion polls suggest that the likely result is a hung Assembly, so the Janata Dal (Secular), predicted to make major gains, will get to pull the strings. At the end of the year, Rajasthan is almost certain to witness a regime change, given the by-election results, the chief minister's unpopularity even within her own party, a curious style of governance, and the fact that Congress organisation there has begun to cohere.
Madhya Pradesh will also hold elections at the end of the year. The results at this point are too close to call, but while Chief Minister Shivraj Singh Chauhan has some kind of a track record, factors like the Vyapam scam and anti-incumbency may complicate the issue. But then the Congress organisation in the state is not in great shape either.
BJP has a greater chance of retaining Chhattisgarh, given Chief Minister Raman Singh's popularity, but there is no BJP wave and we must remember that in 2013 Congress gave Singh a good enough workout, and anti-incumbency will be a factor.
What has preceded is not just background, but its primary purpose is to try to figure out what will happen in the parliamentary elections in, say, 2019. My thesis is simple. To put it in one sentence, the BJP is bound to lose a substantial number of seats, exactly how many will depend on how political trajectories proceed. I'll pull out a few numbers presently. But the basic argument is that in 2014, the BJP maximised its returns from the states where it has 'real' bases and can only lose seats; and the possibility that they will somehow make this up in 'new' states is remote.
It is understandable that Shah reiterates the mission 400 claim. Part of his job, and that of other politicians, is making optimistic or absurd statements of intent, depending on how you look at it, to galvanise the party cadres (and leaders) and pull in voters. But it is incomprehensible that many media organisations have been saying till recently that BJP could reach 350 in 2019. So, let's take a look at the figures.
Let us assume, not unreasonably, that the BJP's core big states are in the north and the west. The number of seats the BJP won and the total number of seats in each of these states are presented in the following table:
| | | |
| --- | --- | --- |
| State | Total number of seats | Seats won by BJP |
| Bihar | 40 | 22 |
| Chhattisgarh | 11 | 10 |
| Haryana | 10 | 7 |
| Gujarat | 26 | 26 |
| Jharkhand | 14 | 12 |
| Karnataka | 28 | 17 |
| *Madhya Pradesh | 29 | 27 |
| Maharashtra | 48 | 23 |
| *Punjab | 13 | 2 |
| *Rajasthan | 25 | 25 |
| Uttar Pradesh | 80 | 71 |
Disclaimer: Above table is based on data sourced from PRS India and Election Commission (*includes only those seats which were contested in the 2014 Lok Sabha polls)
Adding up the numbers, BJP won 242 seats out of 324 in its core areas. If you add two Apna Dal seats in Uttar Pradesh, which are BJP's in all but name, and those of its ally in Punjab — Shiromani Akali Dal (4) — and the Shiv Sena (18); and the substantial seats it got in an outlier like Karnataka, ie, Assam, where they got seven out of 14 seats, the numbers change to 273 out of 338.
The question is: how will the BJP increase seats in these areas? In Rajasthan and Haryana, it is bound to lose a majority of seats held, and a substantial number in Gujarat. It is difficult to see a replication in Madhya Pradesh, Chhattisgarh, and Jharkhand, where again they are bound to lose seats. In Karnataka, they could increase a couple of seats at best; the bigger chance is BJP will lose a few.
The party could win a few seats in Punjab, but not much is on offer. Given that the ruling party is bound to lose out in the states mentioned above, the scale of the debacle will depend on its performance in three other states — Maharashtra, Bihar, and UP.
If the Samajwadi Party-Bahujan Samaj Party alliance gels, as it did at an incredibly rapid pace in the two seats, BJP will be in big trouble. There is a lot of time to put it together; the only problem is that unlike the Mahagathbandhan in Bihar, which involved an alliance between two parties with competitive caste bases (Yadavs and Kurmis), in Uttar Pradesh, a Samajwadi Party-Bahujan Samaj Party alliance will involve bringing together caste groups involved in social contradictions. That said, it can be pulled off.
In Maharashtra, if the Shiv Sena irrevocably decides to sever its connection with BJP and contests independently, BJP will be gasping for breath, given that Congress and Nationalist Congress Party have already started negotiating a fresh alliance. Bihar is difficult to call, but it is just about possible that a BJP-JD(U) alliance can pick up a few extra seats, though the recent byelections don't suggest that is a done deal.
Outside the core areas, BJP will pick up nothing substantial: in the east, all indications are that the bastions of Odisha and West Bengal will remain completely intact. And there is hardly room to 'grow seats' in Assam (see figures above). The North East combined does not have enough seats for them to arithmetically make a difference, and the BJP won't win them anyway.
In the south, it's much the same story. Which state will BJP break into? It's not going to make any headway in Telangana, Tamil Nadu or Kerala. It may pick up a few seats in Andhra Pradesh if there is a four-way contest, but don't bet on it. And in Karnataka, it is most unlikely to add to its 17 seats.
Everything taken together, whenever the ruling party decides to hold the parliamentary elections, it's going to lose seats: it's simple arithmetic and simple arithmetic is usually right. I won't go so far as predicting a number, but I would be very, very surprised if BJP (as opposed to the NDA) gets within touching distance of 200 seats.
Opinion
The BJP cannot simply be cast into the western framework of right-wing or left-wing, nor can it be identified as a 'conservative' or a 'liberal' party
World
How safe are Indians in Australia? It's a valid question to ask amid a sharp rise in a spate of attacks by Khalistani elements. The Indian consulate in Brisbane was the latest to be targeted; temples have been vandalised across the country
India
Rampur, located 320 km north of the Uttar Pradesh capital, was once known for its several small-scale units that made high-quality foldable knives