Unrest among Sasikala's AIADMK MLAs? Reports suggest some are on hunger strike against 'hijack'
Panneerselvam has been claiming he has the support of a majority of party MLAs and that he would prove his strength on the floor of the house, but not disclosed the number of AIADMK legislators supporting him.
Turmoil in Tamil Nadu on who should be the next chief minister of the state — O Pannerselvam or VK Sasikala — on Thursday reached a crescendo with Governor Vidyaagar Rao landing in Chennai and meeting both the leaders of the warring factions of the ruling AIADMK. Although, nothing has come out officially from the Raj Bhavan, speculations of all sorts on the number game are doing the rounds.
In the present Assembly, AIADMK has 135 seats, DMK 89, Congress 8 and IUML 1. In the Panneerselvam versus Sasikala saga, 117 is the number either needs to get through a floor test. If Panneerselvam can get say, 20 AIADMK MLAs to his side, he can ensure that Sasikala does not win if we limit our speculation to how AIADMK MLAs will vote. But what about the 8 Congress MLAs. What if just the right number of them choose to defect? Now with reports of MLAs in Golden Bay Resorts, taken there on Sasikala's instructions and reportedly on fast in protest and wanting to join O Panneerselvam, the signal to Raj Bhavan is clear.
When the Governor consults constitutional experts on Friday, this matter is bound to come up, whether this captivity vitiates the procedure for choice of chief minister. Meanwhile, reports suggest that at least one MLA has complained to the governor about how Sasikala has forced 130 of them into a resort on the city's outer reaches.
Many MLAs held "hostage" in Golden Bay Resorts in Mahabalipuram are reportedly on a fast protesting against the way they have been held against their will by Sasikala. Panneerselvam and team have put out a complete list of all the AIADMK MLAs at that resort and their mobile phone numbers in the public domain, asking people to call and check what's going on.
Firstpost has a word that at least 20 more MLAs from Sasikala's camp want to join Pannerselvam but are not being allowed to get out of the resort(s) where they are being held "captive" with hundreds of Sasikala's men guarding the outer reaches of the resort. Even phone calls are reportedly not being allowed and television sets in the rooms have been deactivated. The MLAs who were packed off in three buses have reportedly not taken extra clothes to the resort and are miffed.
Before Panneerselvam revolted against Sasikala claiming he was forced to resign, he had submitted his resignation to the Governor on 6 February and was asked to continue in office till alternative arrangements were made.
Pannerselvam has been maintaining that he was prepared to reconsider his resignation if people and the party cadres so desired. Though Sasikala appears to have the backing of an overwhelming majority of MLAs, public support for Panneerselvam was reported to have grown following his rebellion.
Governor Rao, who stayed put in Mumbai even after Sasikala's election as AIADMK legislature party leader, arrived in Chennai in the afternoon. Rao, the Governor of Maharashtra, holds additional charge of Tamil Nadu.
Panneerselvam has been claiming he has the support of a majority of party MLAs and that he would prove his strength on the floor of the house, but not disclosed the number of AIADMK legislators supporting him.
Amid the continuing fight over Jayalalithaa's legacy and chief minister's chair, Panneerselvam accused Sasikala of having "betrayed" the late leader and demanded that her Poes Garden residence currently occupied by the AIADMK general secretary be declared a memorial.
By accommodating persons who were expelled in 2011 by Jayalalithaa at the 'Veda Nilayam' Poes Garden residence, Sasikala had "betrayed" Amma, he said, hitting out at Sasikala for calling him a "betrayer."
He said Jayalalithaa's residence where Sasikala continues to stay should be declared a memorial. Her personal articles should be protected, Panneerselvam said. "This is the first step of the struggle to declare it a memorial," he said.
Addressing his supporters while welcoming AIADMK presidium chairman E Madusudanan, who is against Sasikala's elevation as Chief Minister, Panneerselvam claimed he had given a "false declaration that she had not even thought of betraying Amma," in an apology letter she had purportedly written to Jayalalithaa while being readmitted to the party after being expelled.
"Sasikala is saying that I have betrayed. Who has betrayed? Her letter to Amma in 2012 will say who has betrayed (Amma and the party)," he said.
Reading out the letter in front of his supporters, he claimed Sasikala had herself acknowledged that "what her relatives and friends had done was unpardonable" and a "blatant betrayal", and went on to ask if by accommodating them in the late CM's house she had not "committed betrayal".
"People will teach a lesson to Sasikala," he said. Panneerselvam claimed that Sasikala had then said she did not want to involve herself in public life, nor was she interested in power or positions. However, now she was "enacting drama and trying to usurp power," he alleged.
"I agreed to become Chief Minister after Amma's passing away considering party interests," he said.
With inputs from PTI
India
In the video, the woman can be seen coaxing the snake to leave the front yard of her home.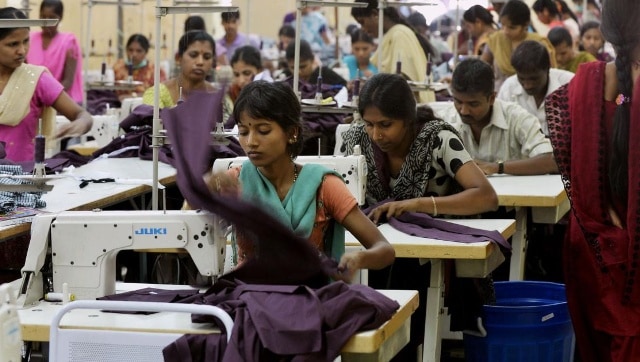 India
The Kerala Shops and Commercial Establishments (Amendment) Act, 2018, was passed in December 2018, guaranteeing improved working conditions in commercial shops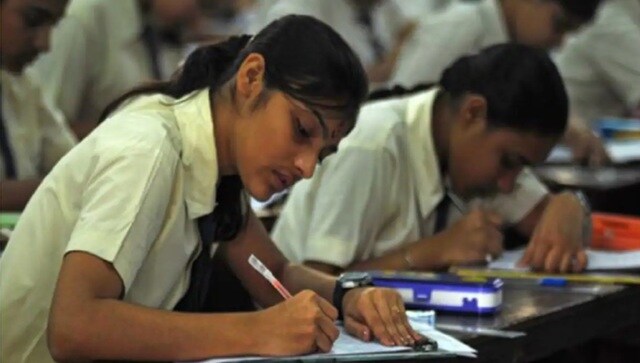 India
The standard of medical education is in no way diluted or affected merely by dispensing with the common entrance examination, the preamble of the Bill to override NEET said