Union Minister Kalraj Mishra praises PM, credits him for improving India's global image
Union Minister Kalraj Mishra asserted that the Modi government has instilled confidence among the people in its first two years in office.
Patna: Micro, Small and Medium Enterprises Minister Kalraj Mishra on Friday asserted that PM Narendra Modi- led government has not only wiped out the negative image and perception of the country at the global level, but has instilled confidence among the people in its first two years in office.
"The biggest achievement of the Narendra Modi government is, it has been able to instill a sense of confidence among the people in its first two years of rule at the centre," Mishra said while addressing a 'Vikas Parv' function to celebrate the second anniversary of the government.
Not only this, Modi has been able to wipe out the negative image and perception of the country that has been made at the global level within a few months of the NDA government taking over from the UPA, Mishra said, adding, this happened only because of the "Prime Minister's conduct and hard work."
When Modi became the Prime Minister two years ago, it was a challenging task as there was a negative image and perception about the country at the global level that it is a country with a weak PM, riddled with scams, corruption and economy in tatters. Modi wiped out this perception, he said.
Citing the initiatives taken by the government in the past two years, Mishra said schemes like Jan Dhan, social security scheme to provide insurance cover at a nominal premium, Atal Pension Yojana, MUDRA, crop insurance for farmers, soil testing, Make In India through skill development, Start Up India, increasing states' share in divisible pool of central taxes etc have been translated into reality.
"This shows our government's commitment to work for the poor people," the Union Minister said.
Around 22 crore bank accounts have been opened under the Jan Dhan Yojana in which Rs 37,000 crore has been deposited besides, Rs 1.25 lakh crore was distributed under the Mudra loan scheme, Mishra said, adding, 34 lakh youths have been imparted training under Skill India Mission.
Speaking on the occasion, senior BJP leader Sushil Kumar Modi said what the Modi government did in short span of two years, Congress could not achieve in 40 years.
Listing the achievements of Modi government on what it gave to Bihar, Sushil said besides giving a package of Rs 1.65 lakh crore to the state, two rail-cum-road bridges over Ganga at Digha and Munger were inaugurated.
MOUs were signed with GE and Alstom for setting up of about Rs 20,000 crore each for diesel and electric locomotive factories in Marhora (Saran) and Madhepura respectively in Bihar, he said.
"Lalu Prasad as Railway Minister announced the projects and Congress-led UPA did nothing for Them. MOUs were signed when Modi came to power," Sushil said, adding, the Modi government gave another AIIMS to Bihar and Central Universities at Vikramshila and Motihari.
But, the state government has not provided land either for AIIMS or the Central Universities, he alleged.
The Centre accorded Rajendra Agriculture University a Central University status recently, he said while asserting that the Modi government was one which believed in translating its promises on the ground.
Credit should be given to the Modi government for improved power supply in the state, which increased to 3,000 MW from 2,000 MW in just two years, Sushil said.
He ridiculed Bihar Chief Minister Nitish Kumar saying even the leader of the party having two Lok Sabha MPs was dreaming to become the PM by taking on Prime Minister Modi.
"There is nothing wrong in dreaming to become the PM. But, Nitish Kumar became Railway Minister and Chief Minister with the support of BJP and now he is talking about a Sangh mukt Bharat," Sushil said.
Party general secretary Kailash Vijayvargiya, Leader of Opposition in Bihar Assembly Prem Kumar, Bihar BJP state president Mangal Pandey, Nand Kishore Yadav and a host of other senior leaders of the state unit were present on the occasion.
India
The leaders voiced their support towards spreading awareness about the ongoing vaccination drive and provided their ideas and suggestions for preventing the third wave, as per the PMO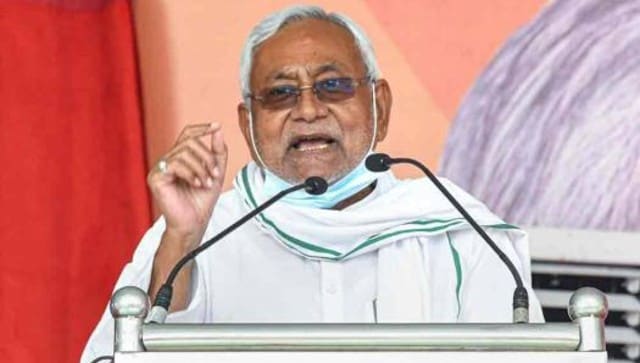 India
The Bihar chief minister said the state Assembly has passed unanimous resolutions twice in 2019 and 2020 in favour of a caste-based census.
India
People blocked roads, pelted stones in Jehanabad district, after a man arrested in liquor trade died in judicial custody in Aurangabad