Uncertainty surrounds Raj Babbar's future as Uttar Pradesh Congress chief; actor-politician denies resigning from post
Media reports had said Raj Babbar had offered to step down following the party's disastrous performance in by-elections to Gorakhpur and Phulpur, but two days later, the actor-turned-politician dismissed these reports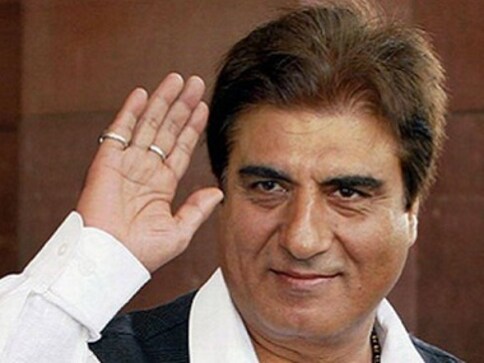 Uncertainty continues to surround the future of Uttar Pradesh Congress chief Raj Babbar, who had reportedly offered to resign from his post two days ago. Media reports had said that Babbar had offered to step down following the party's disastrous performance in the Gorakhpur and Phulpur by-elections earlier this month, but the party hierarchy was yet to accept his resignation.
However, two days later, the actor-turned-politician dismissed these reports. An article on The Times of India quoted Babbar as saying that he hasn't resigned.
"Changes are bound to happen as a new president has taken over the party. Though I have not resigned, I am open to any role given to me in the new beginning," he said.
Reports of Babbar's alleged resignation as Uttar Pradesh Congress president had emerged after the Rajya Sabha MP had posted a cryptic tweet quoting Hindi poet Kedarnath Singh.
अंत में मित्रों,
इतना ही कहूंगा
कि अंत महज एक मुहावरा है
जिसे शब्द हमेशा
अपने विस्फोट से उड़ा देते हैं ....

उनकी ऐसी पंक्तियां उन्हें कहां हमसे दूर होने देंगी । कविवर केदारनाथ सिंह जी को विनम्र श्रद्धांजलि pic.twitter.com/UvqkPDFImy

— Raj Babbar (@RajBabbarMP) March 20, 2018
However, Babbar has now clarified that his intention was not to bid farewell to the party post, but he was merely paying homage to the deceased poet.
"My tweet has been misinterpreted. I was paying tributes to deceased poet Kedarnath Singh. The lines I chose to pay homage to him were the most striking lines by him in my opinion. I had clearly mentioned this in the tweet," he was quoted as saying in The Times of India report.
Congress was rocked by the resignation of Goa Congress chief Shantaram Naik earlier this week. Naik put in his papers on Tuesday, saying he was "inspired" by Congress president Rahul Gandhi's speech at the party conclave where the party president said he wanted the younger generation to take the leadership of the party.
At the plenary session on Sunday, Gandhi had promised to break the "walls" in the party between workers and leaders and promised to give more tickets to the youth in the forthcoming elections to defeat BJP.
Opinion
Sonia Gandhi, like her mother-in-law Indira, is seen by her supporters to be above the law. Nothing else explains the alacrity with which Congress workers descended outside the ED office in Delhi and the arson that they committed in the Bangalore office of the ED
India
Bishnoi joined the BJP this week and stated that politics is all about perception, and right now, the opinion is that the Congress cannot compete with the BJP
India
The Congress has planned a mass protest against price rise, unemployment and the GST hike on essential items on August 5.