Unacceptable: Dear Manohar Parrikar, your comments reveal a hunger for war and a disdain for the Army
Defence Minister Manohar Parrikar's controversial statements about the Indian Army's lack of respect reveal the chauvinist lurking in him.
Manohar Parrikar is fast squandering the equity he enjoyed at the time he was appointed the defence minister last year. An IIT alumnus and former Goa chief minister, his shift to Delhi was expected to provide administrative experience and intellectual heft to the Modi administration.
Not only has Parrikar belied these expectations, he is increasingly coming across as a war-monger, intemperate and irresponsible, whose public pronouncements reveal the chauvinist lurking in him.
His most recent provocative statement links the presumed lack of respect for the Indian Army to it not having fought a war for 40-50 years. As evidence, he cited the relatively less attention 'an IAS or any other authority' accords to a letter from a military commanding officer than before.
One reason for this, Parrikar said, is that for "40-50 years, we have not fought a war. I am not saying we should go to war. I am saying that because we haven't fought a war, the importance of the army in our minds has dwindled."
His cavalier attitude to matters of war and peace, so evident in his statement, springs from his own confusion. War is no picnic – it kills and maims soldiers, deprives families of those they love, magnifying their tragedy in case the dead was also their bread-winner, disrupts the nation's life, and strains resources unduly. The consequences of war don't end at the trumpeting of victory or ceasefire, but continue to unfold many years thereafter.
Obviously, Parrikar doesn't want India to go to war, as he hastened to suggest in his statement. Yet he has, in his seven-month tenure as Defence Minister, created a militaristic ambience, as if charmed by the idea of bullets flying and bombs exploding.
For instance, not too long ago, Parrikar said India should neutralise terrorists through terrorists, invoking the phrase "kaante se kaanta nikaalte hain (you have to extract a thorn with a thorn) to justify this strategy. He then said, "Why can't we do it? We should do it. Why my soldier has to do it all the time?"
His statement seemed a palpable endorsement of the culture of violence having echoes of extra-judicial killings and vigilantism.
But forget this, his statement also reveals him to be living in a time-warp. The policy Parrikar articulated through the kaante phrase had been executed in the Valley in 1990s. Then terrorists who surrendered were rehabilitated and armed and allowed to hunt those who were said to be on Pakistan's payroll. Some of them were even fielded in the state elections which the people boycotted. A few consequently became MLAs.
But the oppression the surrendered militants perpetrated alienated the Kashmiris even further. The havoc this strategy wrought has been tellingly brought out in the recent film Haider and Adrian Levy and Cathy Scott-Clark's masterly book, The Meadow.
Indeed, the morally hard-to-defend military strategies are implemented but rarely ever endorsed publicly, least by defence ministers. Through his impolitic remarks Parrikar managed to communicate that India, like Pakistan, distinguishes friendly terrorists from those implacably hostile to it. No wonder, in a misguided attempt to establish parity, Pakistan pounced on Parrikar's statement to declare that India should be dubbed a state sponsor of terrorism.
Burly boys spoiling for a fight rarely restrain themselves. Likewise, when Parrikar was asked about the impact of his statement, at a seminar early June, he shot back, "I will not go into what Pakistan feels about that but mirchi, woh bhi Andhra ki, lagi hai (It has been stung by pungent Andhra chillies)."
Parrikar's rough manner is typical of those who swagger in the belief of their superiority, certain it would frighten the weak. India's military prowess is superior to Pakistan's, but this disparity is offset because it too owns a nuclear arsenal. The flaunting of muscle could also evoke a testing response from China, which seems to have had a hand in the recent skirmishes in the Northeast.
Parrikar's observation on the lack of respect for the Indian army is flawed on other counts as well. For one, nations respect their armies for maintaining peace, not for going to war. The presence of soldiers, suitably armed, is supposed to guarantee peace. It's the imperialists who talk of war in a language that encourages the army to be proactive and provocative. Parrikar erroneously believes war-mongering is the best way of maintaining peace.
Analysts around the world feel the propensity of the ruling class to indulge in war-mongering arises from the fact that it has little to lose in bloody conflicts. It is not their children whose lives are imperilled. For instance, Parrikar's two sons are in business, not in the army. If there's one redeeming aspect of compulsory conscription, mostly looked upon as forced slavery to the state, it is the pressure it builds upon the ruling class to emphasise on peace. After all, war could claim the lives of their children as well.
Two, contrary to the defence minister's perception, the Indian army enjoys respect countrywide, not only because of the harsh conditions in which soldiers live and work, but also because of the relief operations they have undertaken. From providing relief when national disasters strike, such as in Orissa, Uttarakhand and Kashmir, to restoring law and order in areas torn by strife, the army is perceived to have survived the all-round degeneration of institutions.
Three, Parrikar's reference to IAS officers not paying due attention to letters from army commanders is symptomatic of the malaise afflicting India's administrative structure. It is simply become too remote from people. If the absence of war is the reason behind the lack of respect for the army among civilian officers, then it can very well be argued that the administration's callous indifference towards the proverbial common (wo)men arises from their not indulging in 24x7 agitation.
Four, the army could have lost respect also because of its own conduct. Over the two decades, we have had frontpage stories of senior officers implicated in corruption, ranging from defence purchases to land scams to procurement of rations supplied free to soldiers. There have been many instances of mistreatment of soldiers by officers, of subordinates disobeying and turning their guns on superiors.
Five, the army doesn't operate independent of the country's socio-political context. The failure of the political class to address the alienation of people from the Indian state has prompted them to take to arms, at times with more than a little help from across the border. Military operations for snuffing out armed rebellion in pockets of India are often messy and bloody, creating a cycle of violence and repression of the innocent. It isn't hard to imagine why they wouldn't respect the army.
For an educated person such as Parrikar, it does seem surprising his observations should be so analytically shallow. Or are these a natural outpouring of the mindset forged in the ideational foundry of RSS shakhas? To answer this question, here are statements he has recently made.
On India's population problem: "He (Parrikar's father) went to the extent that he used to tell everyone, his friends, "Idhar ek atom bomb girna chahiye, aur aadhe log jalke khaak. (An atom bomb should fall here, half the population will be burnt to ashes.)"
On the problems industrialists encounter: "When an industrialist wants a permission, he has to face 16 inspectors, but a rape victim has to face only one inspector. (italics mine)" (It had many women organisations gasp in disbelief at this comparison.)
On the issue of China invading the Indian market: "I found that nowadays the eyes (of Ganesha's statue) are becoming smaller and smaller. One day, I finally turned around the statue and found Made in China written on it."
On India as a Hindu nation: "India is a Hindu nation in the cultural sense. A Catholic in Goa is also Hindu culturally because his practices don't match with Catholics in Brazil except in the religious aspect, a Goan Catholic's way of thinking and practice matches a Hindu's."
Let us face it, Parrikar belongs to an all-boys' club, where racist, anti-women remarks invite guffaws, not ridicule, and tough talk evokes admiration. This was precisely the response of the audience at a function of the Vivekanand International Foundation, a rightwing think-tank, where Parrikar made some of the statements quoted above.
Parrikar simply symbolises the time we live in and the political culture his party is drafting on India.
(Ajaz Ashraf is a journalist from Delhi. His novel, The Hour Before Dawn, published by HarperCollins, is available in bookstores. Email: ashrafajaz3@gmail.com)
Find latest and upcoming tech gadgets online on Tech2 Gadgets. Get technology news, gadgets reviews & ratings. Popular gadgets including laptop, tablet and mobile specifications, features, prices, comparison.
India
The identity and affiliation of the militant is yet to be ascertained. An AK-47 rifle and grenades were recovered from the encounter site
India
Presently Muslims don't feel represented, which makes their insecurities graver. They feel that they have been struggling for 'respect' and 'acceptance' all the while, but now their struggle is reduced to mere survival.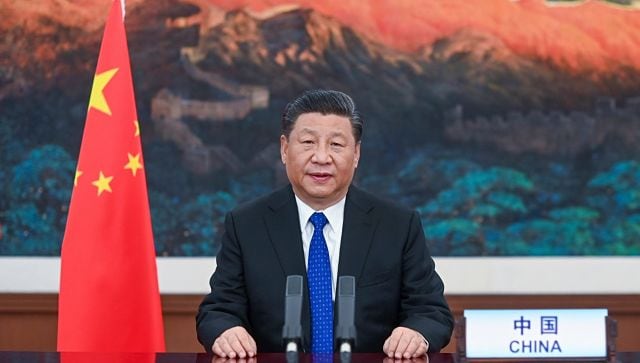 India
Over the decades, India and China have set up countless mechanisms to facilitate dialogue on a variety of topics relevant to the bilateral relationship, not least of which is the geographical delineation of the two countries